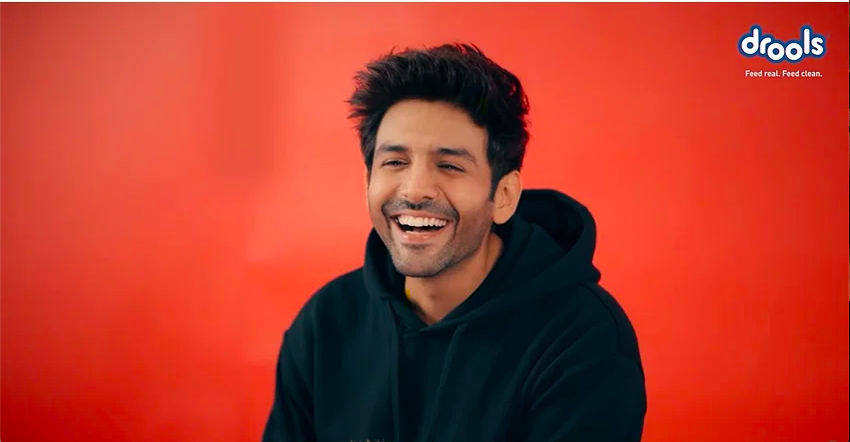 Kartik Aaryan's Pet Love Shines Bright as Drools' Brand Ambassador
Kartik Aaryan, the charismatic Bollywood star, has joined hands with Drools, a leading pet food brand, as its brand ambassador. This partnership brings together a beloved Bollywood icon and a pet-loving community and highlights the significance of pet nutrition and well-being.
To announce this exciting association, Drools used the power of social media with a teaser posted on their Instagram page. The teaser featured Kartik Aaryan, engrossed in a scene from one of his films, showcasing his dedication to his craft and his undeniable charm. In a delightful twist, Aaryan playfully expressed himself by re-enacting one of his iconic monologues from 'Pyaar Ka Punchnama,' instantly connecting with his audience.
Kartik Aaryan is not only a talented actor but also a devoted pet parent who deeply cares for his furry companions. His love for pets aligns perfectly with Drools' mission to provide nutritious and wholesome food for pets. Aaryan's genuine affection for his own pets reflects his commitment to ensuring their health and well-being.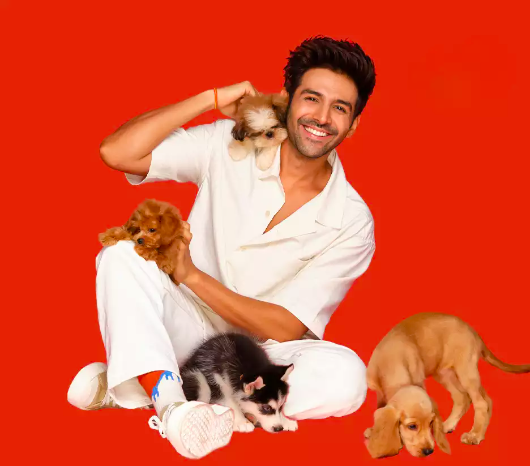 In his own words, Kartik Aaryan shared, "I have always been a pet person, and as a pet parent, I always believed in providing the best for my munchkins. Drools' dedication to offering nutritious food for pets aligns perfectly with my values. I am genuinely thrilled to embark on this new journey with Drools as their brand ambassador and look forward to contributing to the overall health and well-being of our furry companions."
Drools, a trusted name in the pet food industry, is dedicated to providing pet owners with top-notch nutrition options for their beloved animals. Dr. Shashank Sinha, CEO & Veterinarian at Drools Pet Food Pvt. Ltd., expressed his enthusiasm about the collaboration, stating, "We are thrilled to extend a warm welcome to Kartik as he joins Drools as the brand ambassador. An avid pet parent himself, he shares an unbreakable bond with his pet and understands the importance of its well-being. At Drools, we are dedicated to providing pet owners with the best nutrition options. Kartik's popularity among Gen Z and Millennials, coupled with his genuine love for pets, will help us reach a wider audience to create awareness about the importance of pet nutrition."