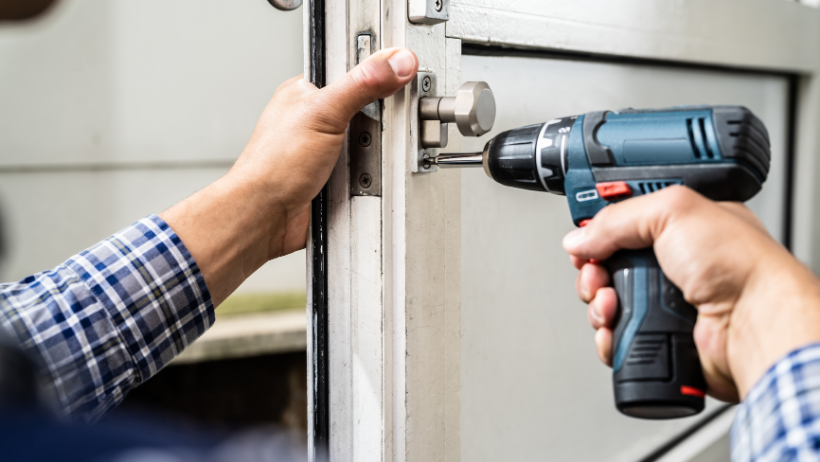 Finding a Reliable Locksmith in Las Vegas
Living in a big city like Las Vegas comes with its perks, like endless entertainment options and dining variety. However, it also comes with its own set of challenges. One of those challenges is finding trustworthy service providers, like a locksmith, when you need them.
With so many options to choose from, how can you identify a reliable locksmith that will show up on time and do the job properly? Here are some tips to help you find the right locksmith when you're in a bind.
Do Your Research in Advance
Don't wait until you're locked out or need a lock replaced to start looking for a locksmith. Do some research before you have an emergency so you'll already know who to call.
Search online for highly rated local locksmiths. Look on review sites like Yelp and Google to see what other people in Las Vegas are saying. A locksmith with overwhelmingly positive reviews is likely a good choice. You can also ask neighbors, friends or colleagues if they have a locksmith they'd recommend.
When researching, look for licensed locksmiths who have been operating locally for several years. Avoid brand new companies or those without much of an online presence. Experience and longevity are good signs.
Verify Licensing and Insurance
Any professional locksmith operating in Las Vegas should be licensed by the state. Ask to see a locksmith's license and proof of insurance before hiring them.
A license ensures they have passed background checks and met the required qualifications. Insurance protects you in case of any damages or issues. Avoid any locksmith unwilling or unable to provide documentation.
You can also verify a locksmith's license status online through the Nevada State Contractors Board. This protects you from any fraudulent or unqualified companies.
Ask About Services and Pricing
When researching locksmiths, look for detailed information on their website about the services they provide. Make sure they list expertise in the type of help you may need, whether it's residential rekeying, commercial lock installation, safes, auto locks or anything else.
You'll also want to get pricing estimates ahead of time. Many locksmiths provide ballpark quotes for common services on their site. You can also call and inquire about pricing to get an idea before an emergency arises.
Avoid any locksmith unwilling to give estimates over the phone or who seems to overcharge once they arrive on site. A reliable professional will be transparent about pricing from the start.
Look for Availability and Quick Response
Part of finding a good locksmith is making sure they can respond quickly when needed. Look for locksmiths open 24/7 or with emergency after-hours services. Ask about their average response time – a good locksmith should be able to arrive within 30 minutes or less.
You also want to find someone operating locally with a shop near you. Avoid national chains or locksmiths located far outside the city. A shorter distance means faster response times.
Check reviews and test out response times by calling outside regular hours. Knowing they can arrive promptly for emergencies provides peace of mind.
Consider Security and Reputation
Since you're entrusting a locksmith with access to your property, it's crucial to consider reviews related to security, professionalism and overall reputation.
Look for companies with longstanding presences in the community and many satisfied customer reviews. Be wary of any mentions of unscrupulous business practices or technicians acting unprofessionally once on site.
For home locksmith services, only work with companies willing to have technicians thoroughly vetted with background checks. You want to be sure anyone coming into your home is trustworthy.
Get Recommendations from Local Businesses
For commercial locksmith services, consider asking local businesses for recommendations. Property management companies, office buildings, retail stores and other companies likely have experience with locksmiths in the area.
See if certain names come up repeatedly as tried-and-true options for business owners. Companies who rely on locksmiths regularly will be able to point you towards the most reliable professionals.
Consider Emergency Preparedness
Finding a go-to locksmith before you have an emergency can be part of your emergency preparedness plan. Add their contact information to your phone and keep business cards on hand.
Tell family members about your chosen locksmith in case they ever need access to your home or car when you're not present. Emergency access is often needed in unexpected circumstances, so being prepared with a locksmith you trust already identified eliminates stress.
In a city like Las Vegas with no shortage of options, doing your due diligence is crucial for identifying reputable locksmiths. Following these tips will help you find a knowledgeable professional you can rely on when lock-related issues arise. Keep their number on file and rest easy knowing help is only a phone call away.
Finding the Right Locksmith Matters
Choosing the right locksmith for your needs in Las Vegas requires research and consideration. But taking the time upfront is worth it for the peace of mind of having a trusted expert ready when you need them. Whether at your home, business or car, stay prepared by having a reliable local locksmith identified in advance, such as locksmith Las Vegas.
Final Thoughts
Research options and read reviews before an emergency arises.
Verify licensing, insurance and qualifications.
Ask about pricing, availability and services.
Consider security – technicians should be vetted.
Get recommendations from local businesses if needed.
Add your chosen locksmith's information to your emergency plan.
Finding and establishing a relationship with a reputable locksmith is an important part of preparing for the unexpected. By following these tips and doing your homework, you can identify the right locksmith to trust for years to come.