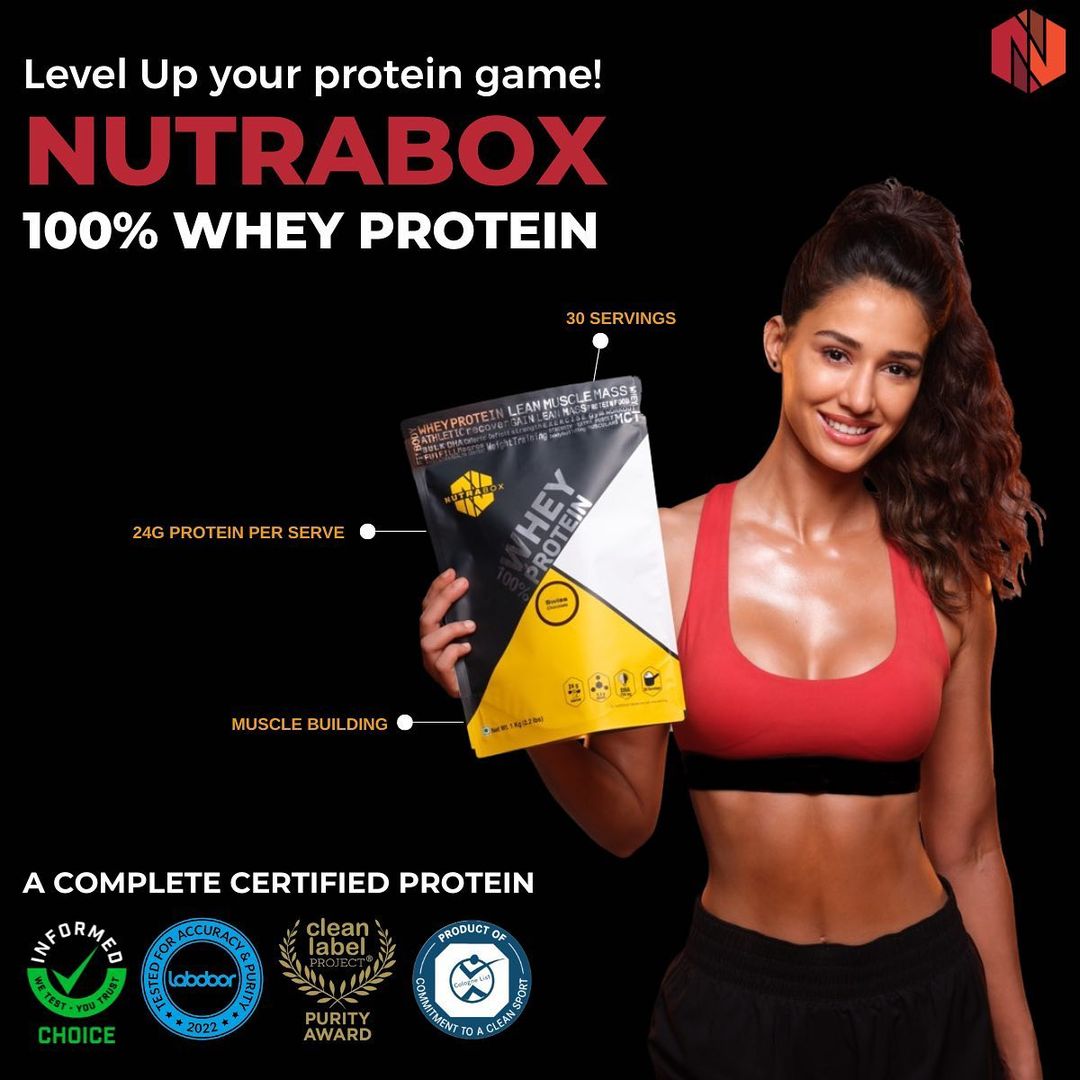 Disha Patani becomes the brand ambassador of Nutrabox
Bollywood actress Disha Patani becomes the brand ambassador of D2C sports nutrition brand NutraBox as they have launched a new campaign featuring the actress.
The advertisement has a tagline #PehchaanKaamSeHotiHai, presenting the Ek Villian Returns actress as a strong and independent woman who makes a perfect choice for her life and her daily workout supplement.
"I'm excited to be a part of the Nutrabox family. Working out every day and maintaining a fit lifestyle has been my passion. While our schedule keeps us busy and occupied a regular work-out regime coupled with a right intake of protein is what will make us achieve our goals," says Disha Patani on her association with the brand.
The sports nutrition brand will focus on its flagship products through the collaboration, which includes Nutrabox 100% Whey Protein Powder with 15 yummy flavours. The founder of Nutrabox, Nihar Desai, said that they are glad to announce fitness icon Disha Patani as their brand ambassador.
Nihar Desai said, "We are pleased to announce Fitness Icon Disha Patani as the brand ambassador, which will help with brand recognition. Product adulteration is huge problem in this industry so we have developed this strategy of selling Nutrabox products on nutrabox app & official website only. Our customers are rest assured they get genuine supplements when bought directly. Currently we are abstaining from selling on any other marketplaces to combat dupes. We sell exclusively on Nutrabox mobile app & website to maintain product authenticity & we will continue to do so to protect our customer."