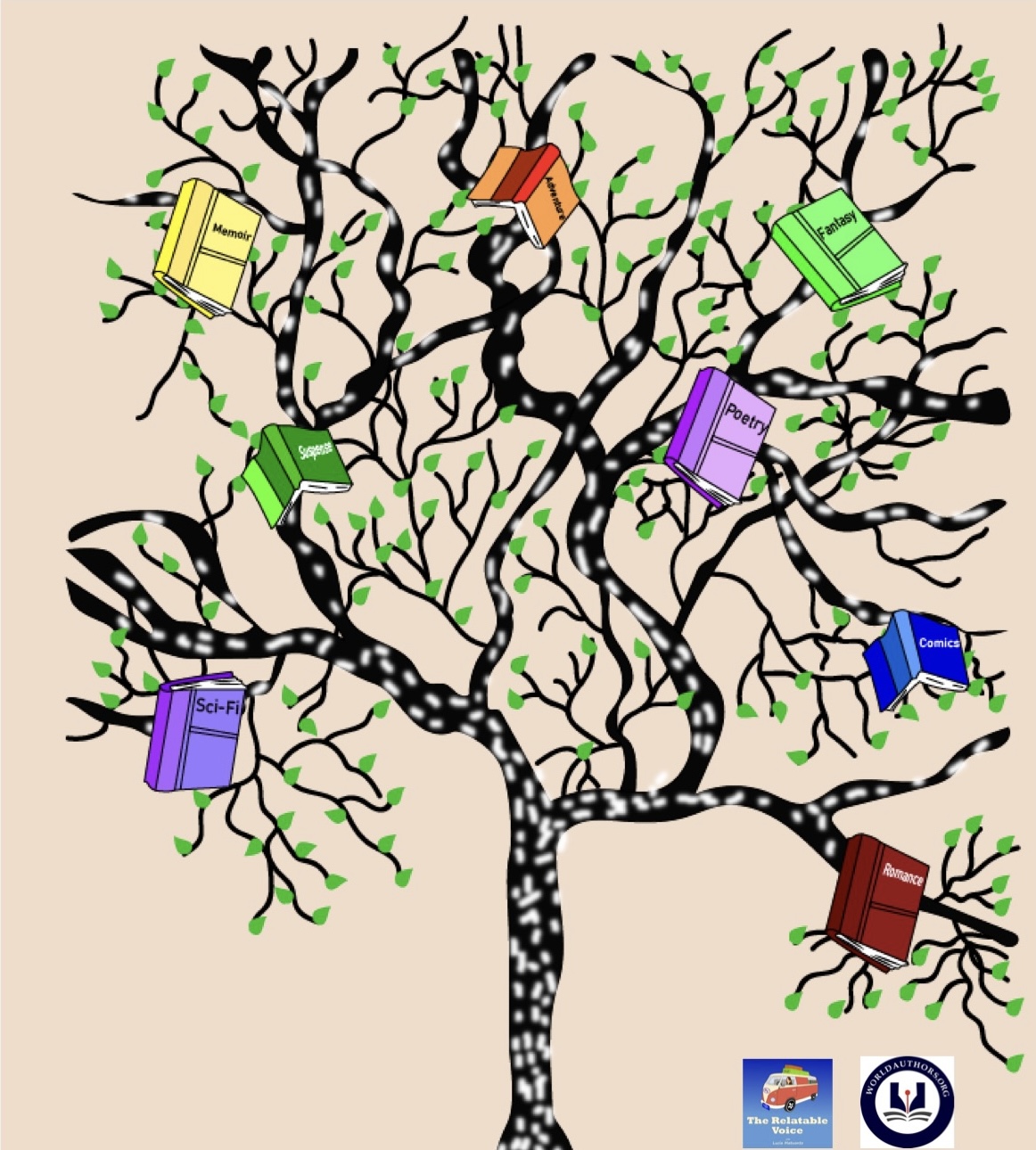 By Lucia Matuonto
Last summer, we filled up the RV, checked our tires and went on a long road trip. We visited stunning beaches in Florida and California, mountains in Colorado, big cities like Athens and Toronto as well as a few little towns in Italy. What a great adventure!
On the road, we made some pit stops and gave a ride to awesome passengers who, like us, love books, tell stories and share their experiences and expertise with us. It was a really hot summer full of unprecedented heatwaves. Themes like climate change and clean energy, and what we can do to save our planet were brought up. During our trip, some passengers told us to eat and stretch our bodies, reminding us of the importance of healthy eating, yoga and meditation.
After driving for a few months, almost reaching our destination, the RV published its first issue of its new magazine The Relatable Voice, which featured some of these lovely passengers.
The RV arrived at its destination and dropped off some of its passengers at The RV Book Fair. This event included authors from countries such as Poland, Sweden, New Zealand, England, USA, Israel, Italy and Brazil. They talked to us about their books, life and much more.
Now that autumn is here, we are looking forward to seeing the leaves change color in the trees on our way back. Imagine if there were more than just leaves. Imagine if trees could grow books. 
If you want access to more authors and books, subscribe to The Relatable Voice Podcast , Brand Education, WorldAuthors.org https://www.worldauthors.org/rv-book-fair-2022-e6-discussion-panel-mary-savarese-pat-backley-naveen-sridhar/, The Relatable Voice Magazine to learn more. 
To learn more about The Book Fair and its guests, visit our website: https://www.relatable-media.com/
Be sure to enter our giveaway to win a free copy of one of the featured books.
Join The RV on this road trip. Maybe you can be part of it as well.