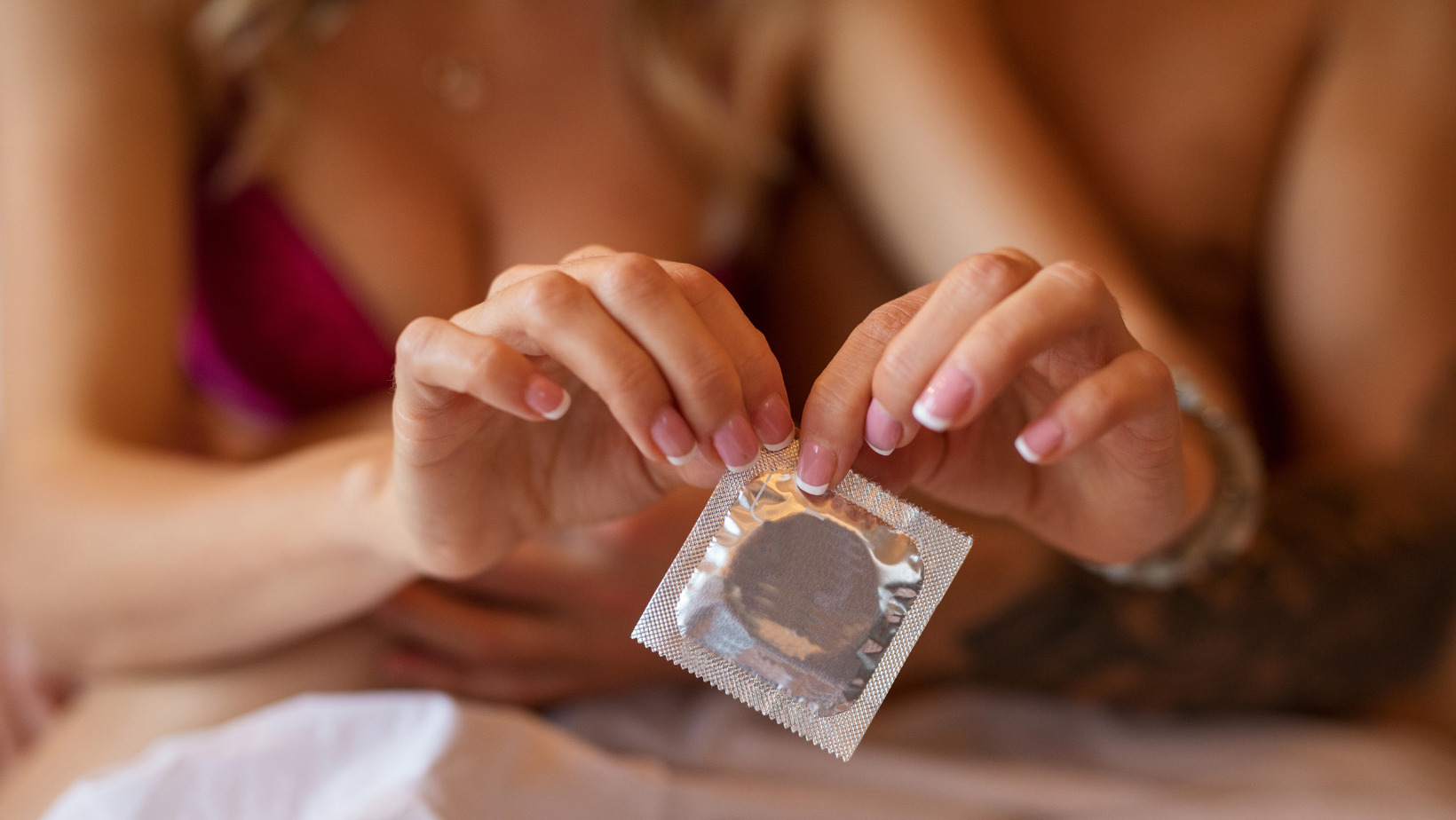 What is Condom and How to Use Condom?
A condom is a thin, usually latex, sheath that is worn over the penis during sexual intercourse to prevent the exchange of bodily fluids such as semen, vaginal secretions, and blood, which can lead to unwanted pregnancy, sexually transmitted infections (STIs) and other diseases. Condoms are widely available and considered an effective contraception and STI prevention method when used consistently and correctly.
How to use a condom?
Using a condom is an important part of safe sex, as it helps prevent the spread of sexually transmitted infections (STIs) and unintended pregnancies. Here's a step-by-step guide on how to use a condom correctly:
Check the expiration date: Make sure the condom is not expired. An expired condom may break during use.
Open the package carefully: Use your fingers to open the package carefully, being sure not to damage the condom with your fingernails or teeth.
Check the direction: Make sure the condom is facing the right way. The rolled-up ring should be on the outside, and you should be able to unroll it easily.
Pinch the tip: Pinch the tip of the condom to leave a little space at the top. This helps prevent the condom from breaking and ensures there is room for semen.
Roll it down: Unroll the condom down the shaft of the penis with your fingers, being sure to leave space at the tip.
Use it during sex: Use a condom during intercourse. Make sure it stays in place and doesn't slip off during sex. If it does slip off, remove it and replace it with a new one.
After ejaculation: After ejaculation, hold onto the base of the condom while pulling out to avoid spilling semen. Then, dispose of the used condom in the trash. Do not flush it down the toilet.
Remember, condoms should be used every time you have sex, from start to finish. It's also important to use a new condom for each sexual act, as condoms can break or tear easily. By using a condom correctly, you can protect yourself and your partner from STIs and unintended pregnancies.
Condom Price in India
The price of condoms in India varies depending on the brand, type, and quantity. Generally, a pack of 10 condoms from a popular brand can cost between Rs. 60 to Rs. 150. However, prices may vary based on the location and availability. It is always recommended to purchase condoms from a trusted and reputed brand to ensure their effectiveness.
Condom Brands in India
There are several condom brands available in India, some of the popular ones include:
Durex
Skore
KamaSutra
Manforce
Moods
Okamoto
Kohinoor
Playgard
Carex
Invigra
These brands offer a wide range of condom types such as plain, flavoured, ribbed, dotted, ultra-thin, long-lasting, and more. It is important to choose a trusted and reputed brand to ensure the product's quality and effectiveness.
As per the market reports, the highest selling condom brand in India is currently Manforce, followed by Moods and Skore. However, the market share and rankings can vary depending on the time period and region. Durex and KamaSutra are also popular condom brands in India. It is important to note that the sales figures for condoms are not always publicly disclosed by the manufacturers, so the market share and rankings may not always be precise.