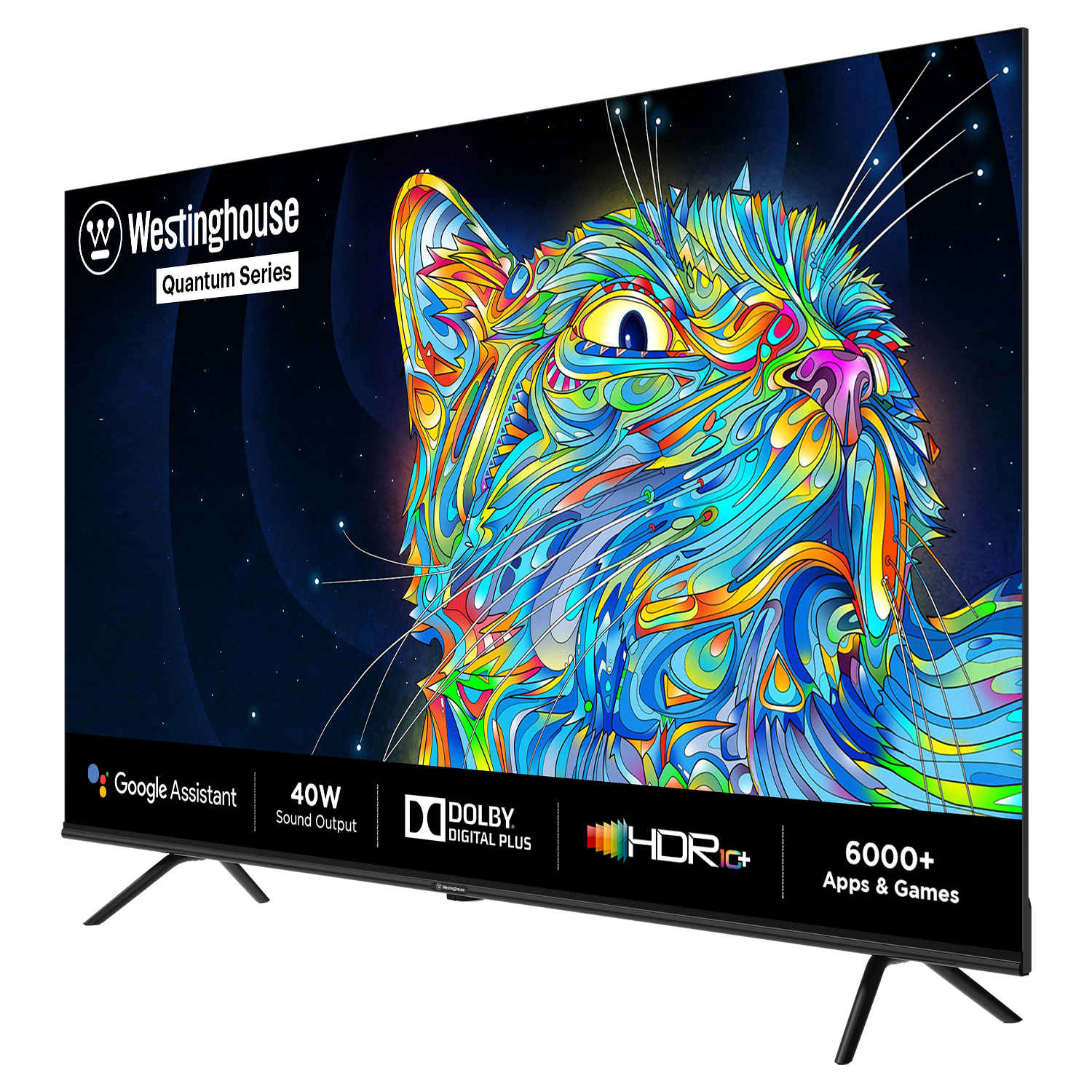 Westinghouse TV to launch 24, and 40-inch TV models under the Pi series and to introduce 55-inch TV in the Quantum series, with prices starting from Rs 6,999
Westinghouse TV to launch 24 inch and 40 inches in the Pi series and 55 inches under Quantum Series on 8th March.
The 55-inch Quantum offers a bezel-less design to its consumers.
Westinghouse Pi and Quantum Series are exclusively available on Amazon.
Westinghouse, a US-based consumer electronics company with a legacy of more than 130 years, will be launching Quantum Series and new models in the Pi Series in India exclusively on Amazon on 8th March with prices starting from Rs 6,999/-. The new models in Pi Series will include 24-inch and 40-inch with Linux Operating systems and 55 inches Quantum series with Android Operating System.
The 24 Inches HD Ready, Pi Series, (1366 x 768), and 40 Inches Full HD (1920×1080) model is priced at Rs 6,999/- and Rs 13,499/-. Designed for an immersive experience, 50 Inches, 4k Ultra HD ((3840×2160) is available at Rs 29,999/- on Amazon.
Both the models, 24 inches and 40 inches, come with 512 MB of RAM, 4 GB of ROM, 2 HDMI connectors, and 2 USB ports which makes both of them a high-end device. It comes with Bottom Firing type 2 speakers, 20W in 24 inches and 30W in 40 inches which supports Digital Audio Output of Coaxial technology.
These models contain a Digital Noise Filter, an A35*4 Processor (Chipset), and an A+ Panel and have a brightness of up to 300 Nits. Users of the Smart HD Ready TV have access to a variety of apps and games via the Google Play Store. The Google Play Store offers a wide selection of apps and games for Smart HD Ready TV users. Customers can also access YouTube, Prime Video, Sony Liv, and Zee5, to name a few.
One of the greatest premium Bezel-Less Android TV models will be the Quantum 55-inch TV model, which features the DLED Screen type with 4K Ultra HD (3840×2160). With a home screen Digital Noise Filter, the model will have an A35*4 Processor (Chipset), and an IPS Panel. It covers 2 GB of RAM, 8 GB of ROM, 3 HDMI connectors, and 2 USB ports.
Speaking on the launch, Pallavi Singh Marwah, Vice President, Super Plastronics PVT LTD (SPPL), an exclusive brand licensee of Westinghouse TV in India said, "A few months back, we introduced Pi series in India and launched 32 inches & received phenomenal response from the beloved consumers. The new additions in the Pi series and the launch of the new series, Quantum, will help in achieving our objective of giving Indian consumers access to premium TVs at competitive costs in the e-commerce marketplace."