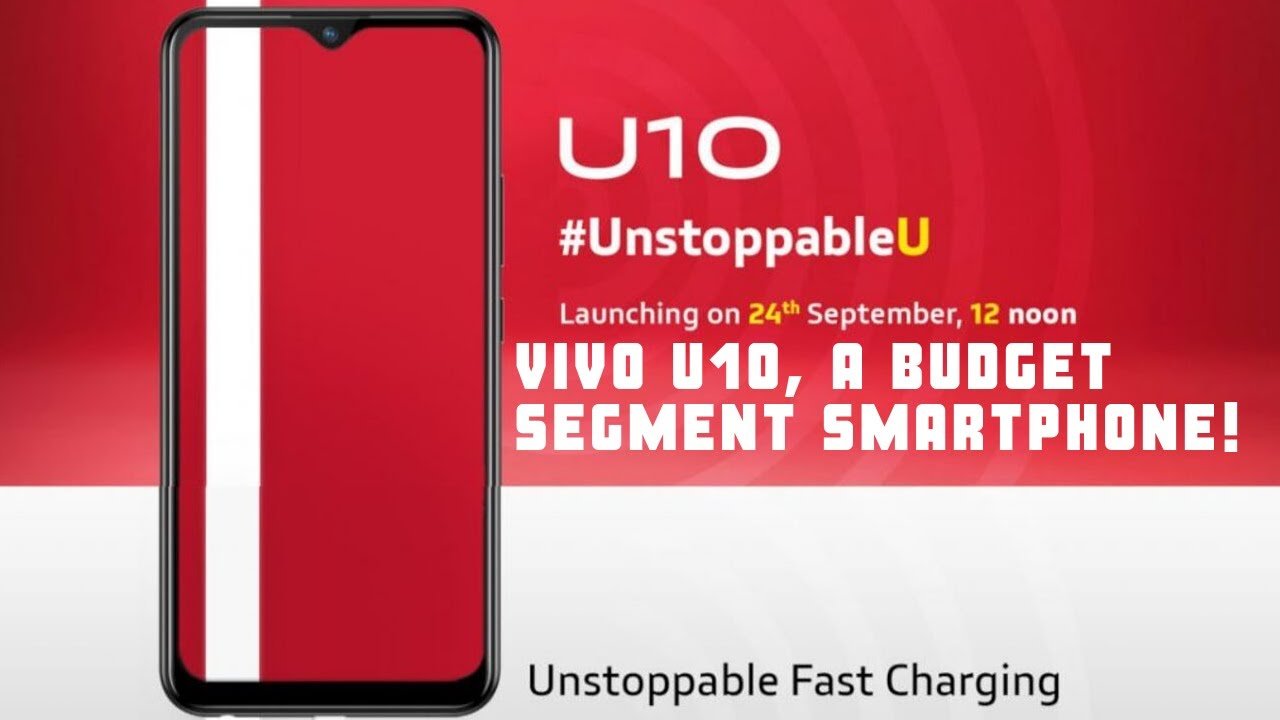 Vivo U10 to launch in India on September 24
Vivo U10, a budget segment smartphone, is all set to launch in India market on September 24. After it's launch in India the smartphone will be sold on Amazon India. The U10 will be launched to strengthen the brand's online presence.
The company has officially announced that the first U-series smartphone aka the U10 will be launched in India on September 24. Ahead of the launch, Vivo U10 has already been listed on Amazon India page. The Vivo U10 will be an online-focused product like the Vivo Z-series phones.
The Vivo U10 will reportedly come bundled with fast charging support along with a big battery that will offer powerful performance. According to reports, upcoming Vivo U10 will use Qualcomm Snapdragon processor and will be a great multi-tasker.