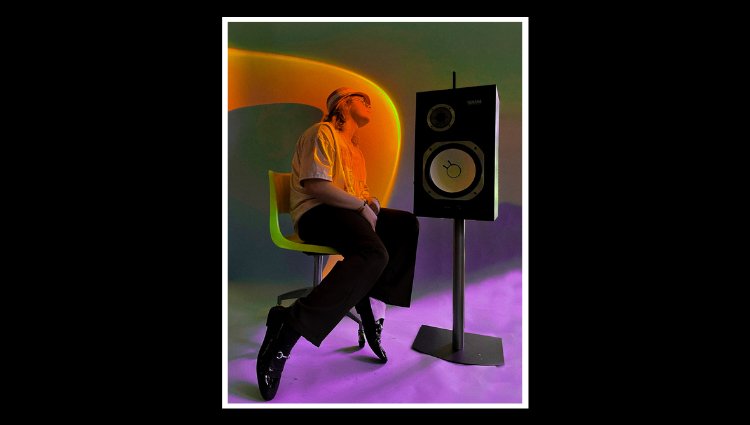 Tommy Newport & EarthGang "Stargazer"
Born in Manchester, England, Tommy Newport relocated to the United States with his family at six years old where he bounced around from Dallas to Seattle before settling down in Wichita, Kansas. After picking up the guitar as a teenager to ease the boredom that comes with the idyllic, but monotonous life in the Midwest, Newport submerged himself into music and hasn't looked back since.
Following the release of his critically acclaimed EP Ultra Mango, Newport is teaming up with freshly Grammy nominated hip-hop duo EarthGang (Dreamville/Interscope) on their new single "Stargazer." Combining the best of both worlds, EarthGang and Newport's "Stargazer" is a vibrant and infectious track, dripping with charisma and allure. With a throbbing bass line, quirky vocal harmonies and a bouncy beat, the track showcases Newport's laidback, effortless vocals and EarthGang's poignant wordplay. It's fun, funky and undeniably catchy and it will be your 2021 anthem.
Newport explains, "Stargazer was written in LA & I'm honored to have my first released collaboration be with the insanely talented EARTHGANG. Once I laid down the hook I knew it felt right. There's not a dull moment in this song and they absolutely killed it." Producer 4th Pyramid adds, "Working with Tommy is always such a vibe. Being able to finally tie in his sound to my hip-hop roots was something I've wanted to do. EARTHGANG brings a kaleidoscope of creativity and were the perfect pairing to complement our sound. It was a no brainer to get them on this record."
At only 18 years old, Tommy released his debut single, "I Forgive You", which rapidly amassed millions of streams. His astounding live performance of "Movie Screen" on the internationally renowned YouTube series COLORS has led to millions of more streams and the likes of Hypebeast, High Snobiety, Beats 1 and Flaunt Magazine all touting Newport as the next big thing. He has been featured in a variety of television shows, including HBO's hit TV show Ballers, Netflix's original series What/If, TBS' popular TV show Search Party, Amy Schumer's documentary Expecting Amy, as well as the hit TV show The Sinner. He has also scored the latest ad campaign for Apple's iPad. Atlanta natives EARTHGANG are no strangers to success with recent appearances on J. Cole's platinum selling Billboard #1 compilation album "Revenge of The Dreamers III". "Stargazer" is currently available worldwide.

To know more about EarthGang & Tommy Newport don't forget to follow them on social media:

Twitter: www.twitter.com/earthgang
Instagram: www.instagram.com/earthgang/
Facebook: www.facebook.com/EarthGanghbt

Facebook: www.facebook.com/TommmyNewport/
Twitter: https://twitter.com/tommynewport
Instagram: www.instagram.com/tommy.newport/