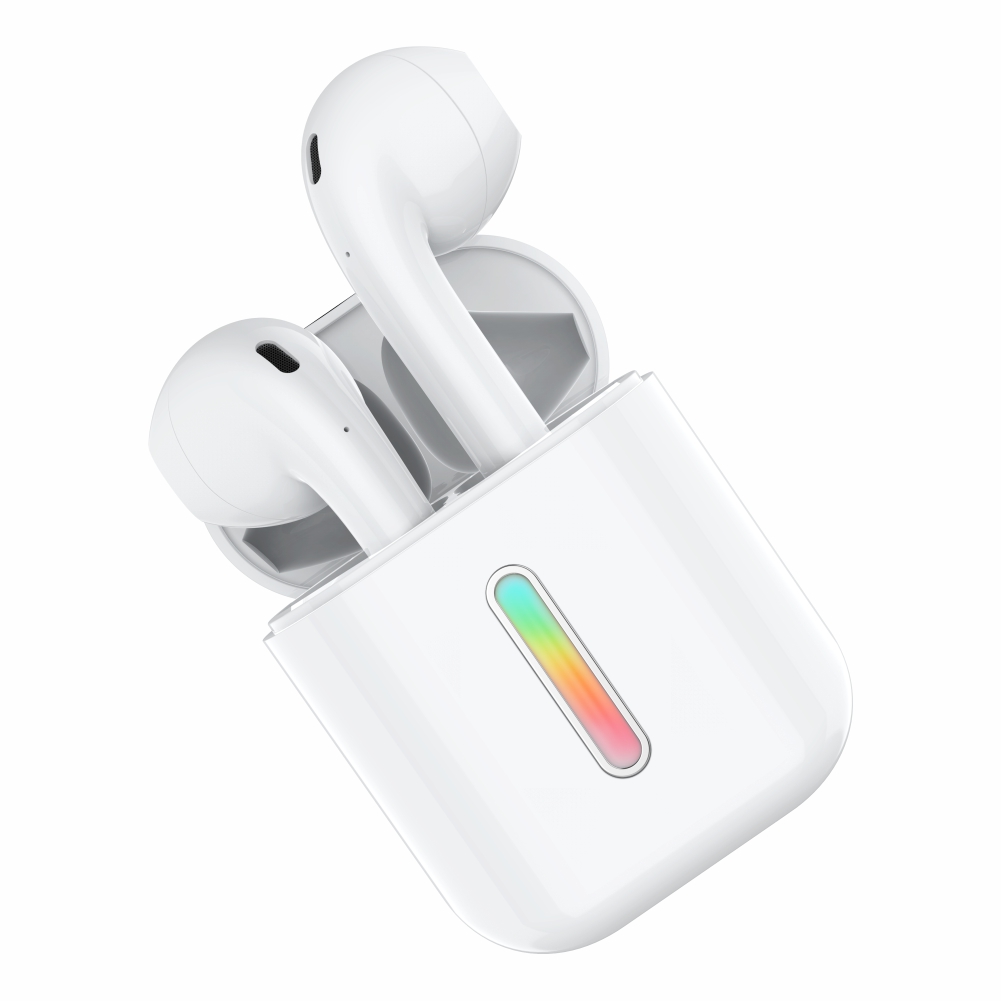 To make your lockdown period less stressful and more musical, U&i launches "Airplane" Wireless Earphone
New Delhi, July 10, 2020: U&i, India's leading Gadget Accessory and Consumer Electronics brand that specializes in Bluetooth Speakers and Headphones, Chargers, Cables, and many other nifty gadgets have come up with its new wireless earphone in the market – "Airplane". The newly launched wireless earphone offers an overwhelming sound experience for those who want to enjoy their music in these trying times.
U&i TWS-3330 Airplane Wireless Earphone is a next-generation wireless earphone that is designed to deliver high bass and HD sound for your favourite music or listening calls. The device comes with a 12-hour battery backup and music time. The wireless earphone is equipped with LED indicator on its case for displaying the charging process to the users.
The Bluetooth earphone comes with Bluetooth 5.0 that gives a coverage distance of 15 metres. The Charging case has a battery capacity of 300 mAh and the earphone in-built battery capacity is of 25 mAh.
Speaking on the launch, Paresh Vij, Founder, and Director, U&i commented "As the nation is witnessing the stressful time, U&i has brought in value for money devices for providing our users with an unmatched music experience during these testing times. Through this launch, we are expanding our wireless earphone range and will also be restarting our operations post lockdown."
"Since we are a youth-oriented company, we will be looking forward to launching more and more innovative products in the coming days." added Paresh.
Other Features of U&i Airplane:
· 5.0 Bluetooth Version with EDR
· Battery Backup and Music Time: 12 Hours
· Charging case battery capacity: 300mAh
· LED Battery Indicator
· Distance: 15 meters
Pricing and Availability:
U&i Airplane (White colour) is available at an introductory price of INR 2,999/-, and can be bought from all the leading retail stores & e-commerce platforms.
About U&i:
U&i World is the leading Gadget Accessory & Consumer Electronics brands, hopping portal offering a stimulating online shopping experience. We at U&i are dedicated to bringing in the latest and unique gadgets to India. A one-stop-shop for the latest range of electronic products and gadgets at a very competitive price.
For more information, kindly visit https://uandiworld.com/