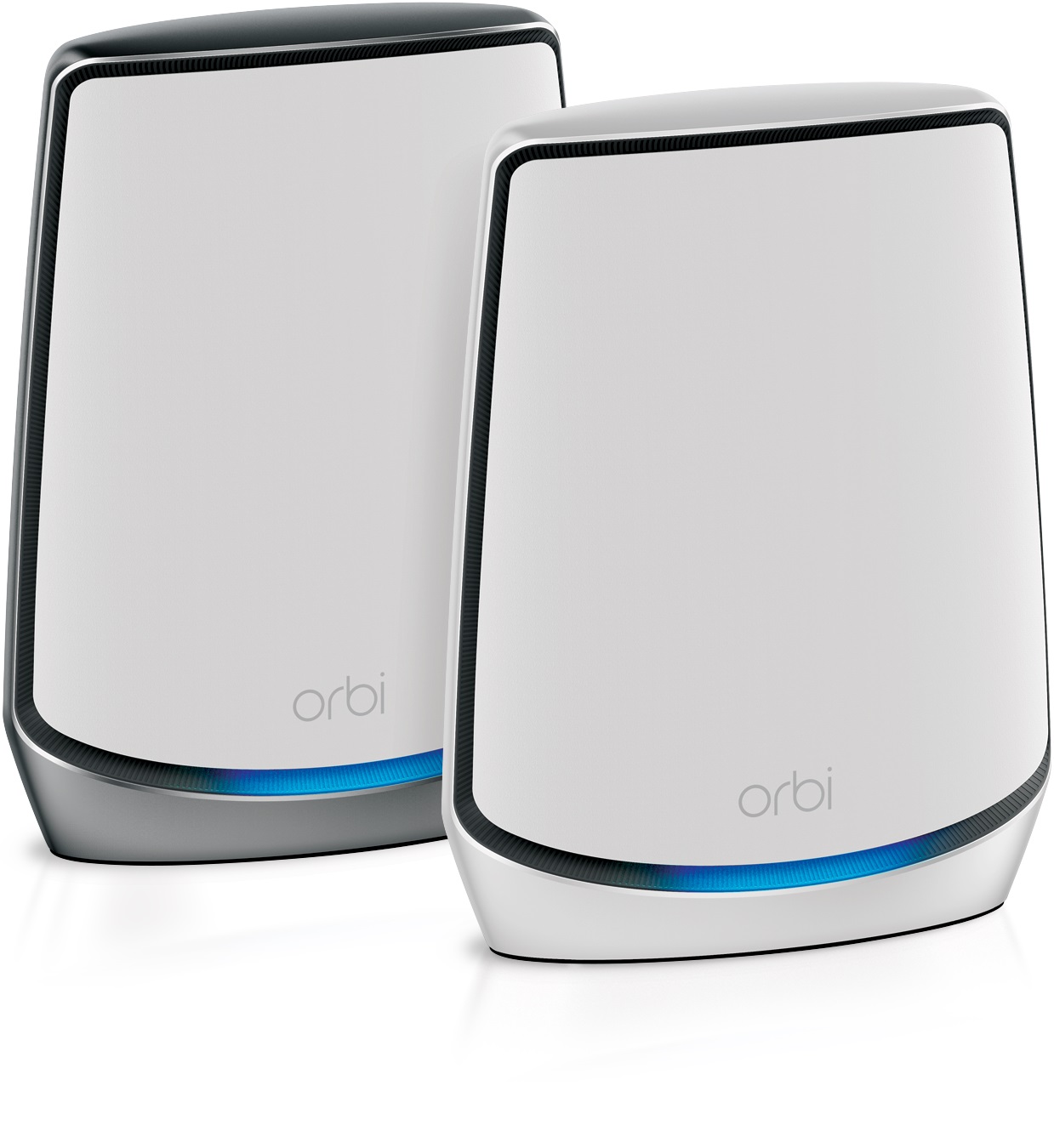 NETGEAR Introduces Orbi Mesh Router RBK852 with Wi-Fi 6 Support to Maximize your Network Capacity
New Delhi: July 16, 2020: NETGEAR, the leading provider of the latest and innovative Wi-Fi networking system has added the newest product to its existing Wi-Fi Mesh technology lineup to tackle the dead spots and daily networking challenges. The new Wi-Fi 6 AX6000 Tri-band Mesh System (RBK852) joins the Orbi Mesh lineup, the company's existing flagship system at an attractive price point.
The next-gen Orbi Wi-Fi 6 Mesh System is designed for the connected world of today and the future. The RBK852 is a combination of two biggest technologies for wireless home networking i.e. Mesh and Wi-Fi 6. The Mesh technology has been around for a while but the Wi-Fi 6 is still relatively new, over the next year or so, many devices will see the new wireless standard show up more and more as Wi-Fi 6 the future now. Households now have a multitude of always-on and always-connected smart home devices many of which are running high-bandwidth applications like streaming 4K/8K Ultimate HD connections across multiple screens. The Orbi Wi-Fi 6 mesh system has the capacity to support the traffic generated by the multitude of connected devices that are in the home today and for years to come.
The new addition to NETGEAR's mesh family will set a new bar for the performance and capacity to meet the increasing demands of our customers, especially during the recent times. Since there is no end for the number of the connected consumer devices being introduced in the market, the Orbi Wi-Fi 6 aims to deliver on the demand of the most blazing Wi-Fi Mesh network so one can easily stay connected without any interruptions.
The NETGEAR Orbi Wi-Fi 6 two-pack promises a coverage area of 5,000 square feet (about 465 square meters), and there are four wired Ethernet connections on each satellite as well as the main router. The Orbi Wi-Fi 6 uses NETGEAR's tri-band mesh technology and has both 2.4GHz and 5GHz front haul along with a 5GHz backhaul.
Specifications:
Ultimate Performance Whole Home Mesh Wi-Fi System – Covers large homes up to 5,000 sq. ft with fast Wi-Fi. System includes a Wi-Fi router and one satellite.
Powerful AX Mesh Wi-Fi System – Keeps all your connections strong in every room, all the time. Enjoy 4K/8K UHD streaming and online gaming to multiple screens simultaneously without interruption.
Wi-Fi 6 Brings Capacity Beyond Belief – Latest generation Wi-Fi 6 technology is faster than ever, with 4X increased capacity compared to a Wi-Fi 5 (802.11ac) system.
Seamless and Consistent Mesh Wi-Fi Coverage – From the front door to the backyard and in every corner of your home. A dedicated quad-stream Wi-Fi 6 backhaul allows up to four data streams on each band.
Multi-Gigabit Internet Speeds Ready – 2.5Gbps Ethernet port support multi-gigabit Internet speeds available from service providers.
Connect More Wired Devices – 4 Gigabit Ethernet LAN ports on each router and satellite is ideal for home offices or home entertainment areas.
Works with Amazon Alexa and the Google Assistant so you can use voice commands to control your home Wi-Fi network.
Speaking on the development, Marthesh Nagendra, Country Manager India, ME & SAARC, NETGEAR commented, "At NETGEAR, we aim to provide a broad range of advanced Wi-Fi solutions to address the needs of the ever-evolving consumer landscape. Looking at the current scenario, where home networks are constrained by each and every household member working from their home, learning, or simply streaming videos. The latest Wi-Fi 6 Mesh technology aims to future-proof your home network with the latest wireless standard that can offer up to 4 times more capacity for connections then the previous connections."
NETGEAR Armor™ Cybersecurity:
Protect your home and household from online threats with Armor, multi-layered cybersecurity built into the Orbi Dual-Band Wi-Fi router to protect all your smart and mobile devices, smartphones, and computers. It includes best-in-class anti-virus, anti-malware, and data protection for an unlimited number of devices.
Pricing and Availability:The NETGEAR Orbi Wi-Fi 6 Mesh System is available at an introductory offer price of INR 64,999. The Orbi Wi-Fi 6 Mesh System is also available through authorized NETGEAR partners and other reseller's channels, e-commerce sites, and major retailers.
About NETGEAR:
NETGEAR has pioneered advanced networking technologies for homes, businesses and service providers around the world since 1996 and leads the industry with a broad range of award-winning products designed to simplify and improve people's lives. By enabling people to collaborate and connect to a world of information and entertainment, NETGEAR is dedicated to delivering innovative and advanced connected solutions ranging from mobile and cloud-based services for enhanced control and security, to smart networking products, video over Ethernet for Pro AV applications, and performance gaming routers to enhance online game play. The company is headquartered out of San Jose, Calif. with offices located around the globe. More information is available from the NETGEAR Investor Page or by calling (408) 907-8000. Connect with NETGEAR: Twitter, Facebook, Instagram and the NETGEAR blog at NETGEAR.com.