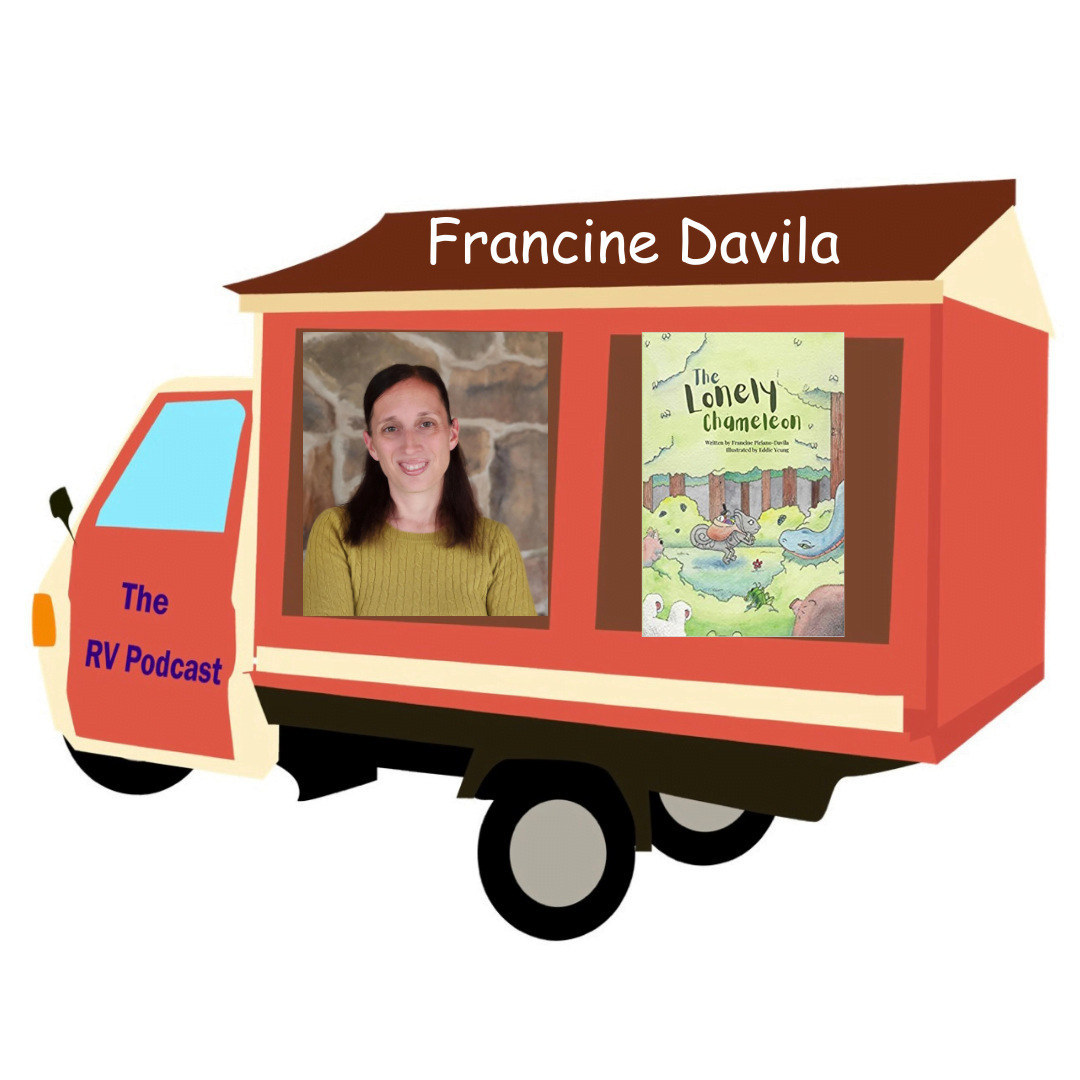 The Lonely Chameleon follows Charlie, a chameleon who dosn't fit in, as he embarks on a journey to find his place in the world. No matter how far he travels, he is met with characters who just don't understand. While he may be different, he has big feelings and he can't travel fast enough to outrun his embarrassment. But along the way, Charlie learns a valuable lesson, one that helps him finally accept who he is. Follow along on Charlie's quest and you just might learn a thing or two about accepting yourself too!
Find out more at: https://francinepirianodavila.com/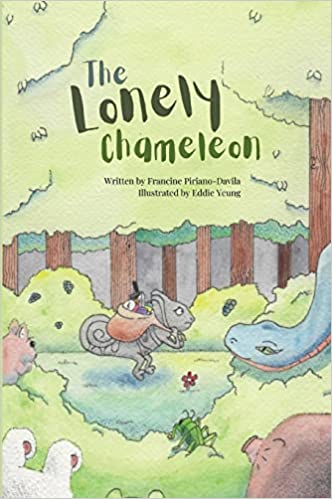 About the Author
I grew up reading science fiction and have always loved the genre. I was inspired to write Cloud Monsters by my hope to get books in kids' hands, and that they'd be drawn in by the fantastic worlds that first attracted me to reading.
I was born in Brooklyn, New York and currently live in Springfield, VA with my husband and two sons.
I worked as a Veterinary Technician and later, an Animal Control Officer. I love animals and found both jobs to be very rewarding. I worked with dogs, cats horses, llamas and even had to rescue a beaver off of I66!
A few years later, I had two sons and decided to get a work from home job as an Accounting Associate to be with my children full-time. I eventually went back to my love of writing and decided to write Cloud Monsters. I truly enjoy writing for kids and hope they enjoy reading my books. If even one kid says they loved my book, I would be happy!
For additional information about the RV Book Fair and our featured guests, please visit:www.relatable-media.com