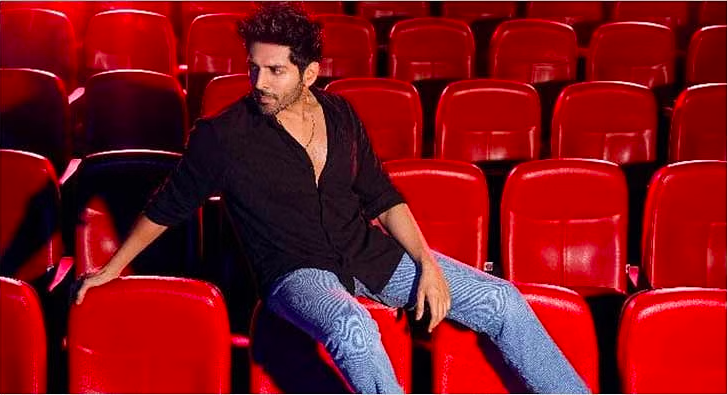 Superdry Launches Trendy Denim Collection with Brand Ambassador Kartik Aaryan
Superdry, the popular fashion brand, has recently launched an exciting campaign featuring its brand ambassador, Kartik Aaryan. The campaign showcases looks from Superdry's latest denim collection, drawing inspiration from the seventies and the Y2K era. The collection aims to provide a range of trendy denim options that cater to various fits and styles.
Justin Lodge, the chief marketing officer of Superdry, highlighted the collection's target audience, stating, "Kartik's style and fan base speak to the Gen-Z consumer that the brand is highly focused on targeting." The brand recognizes the importance of connecting with the younger generation and has chosen Kartik Aaryan as their ambassador due to his appeal and influence.
The campaign features Kartik Aaryan in everyday denim moments, showcasing the versatility and durability of Superdry's collection. Whether it's engaging in adventurous outdoor activities or relaxing indoors, Kartik effortlessly embodies the brand's philosophy of being unapologetically oneself.
Commenting on the campaign, Kartik Aaryan shared his thoughts, saying, "I like to keep a balance of adventure while maintaining a carefree personality. The new Superdry collection fits perfectly with my busy schedule and casual vibe." His statement reflects the collection's ability to seamlessly blend style and functionality, making it suitable for individuals with diverse lifestyles.
The campaign aims to present a collection that caters to different moods, featuring both minimal and bold designs. The colors and styles capture the essence of everyday life, allowing individuals to express their unique personalities. Additionally, Superdry maintains its commitment to sustainability by incorporating eco-friendly practices into the creation of the collection.
With the launch of this campaign, Superdry hopes to strengthen its connection with the younger demographic and establish itself as a go-to brand for trendy and versatile denim options. As Kartik Aaryan effortlessly showcases the collection's appeal, consumers can expect to find stylish and durable denim pieces that align with their individuality and busy lifestyles.