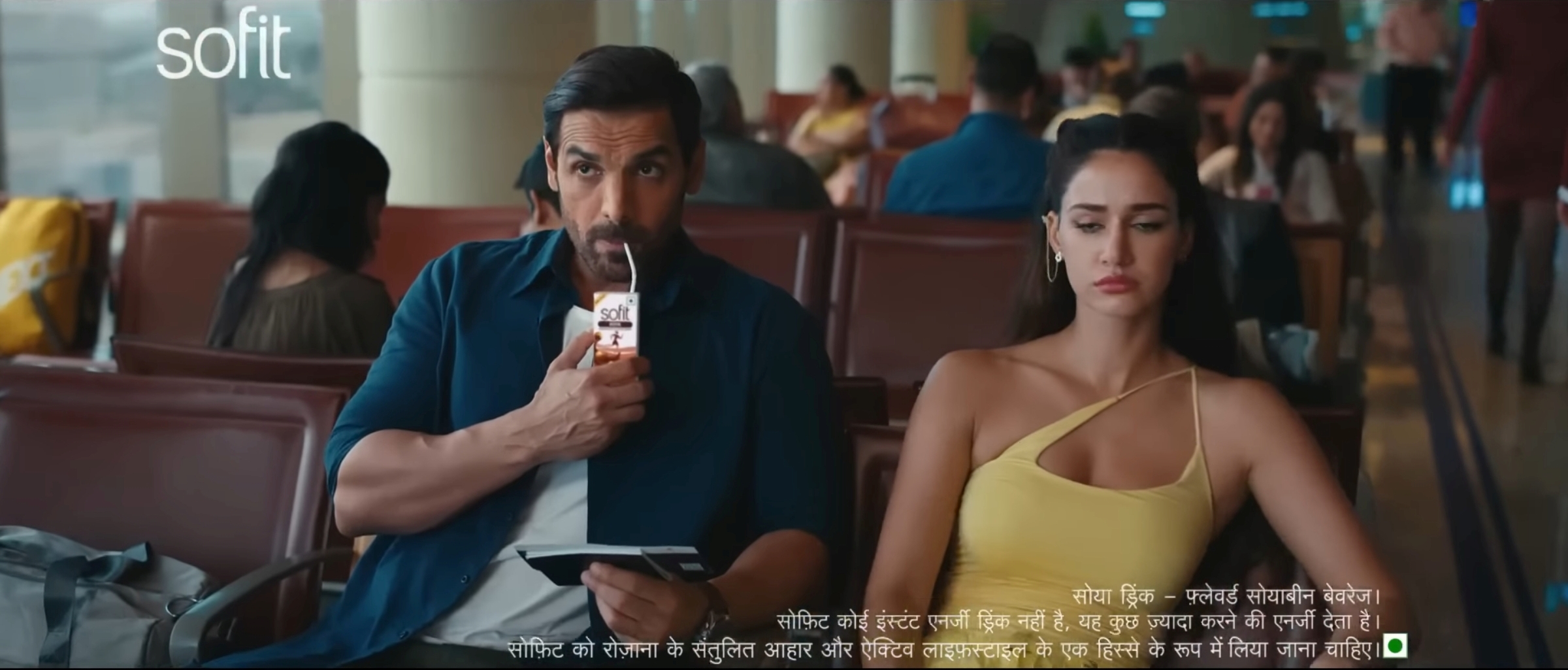 SOFIT Plant-based drink – Fit Is Fab Ad Cast
SOFIT, the plant-based drink from Hershey India, has recently launched a new TVC, featuring two a-list Bollywood stars. In the ad, the focus has been on SOFIT's proposition that 'Fit is Fab'. In the advertisement, it can be seen the female model is dancing while the male model immediately notices that they are about to miss their flight. But, as they are highly active, they get to the flight.
WATCH THE SOFIT PLANT-BASED DRINK – FIT IS FAB AD HERE
SOFIT Plant-based drink – Fit Is Fab Ad Cast
Male Model
John Abraham (Instagram @thejohnabraham)
Female Model
Disha Patani (Instagram @dishapatani)
Marketing Director (Hershey India)
Ankit Desai
Product/Campaign Description
Enhance your lifestyle with a fit & fab choice. Enriched with proteins and dietary fiber, Sofit gives you healthy energy throughout the day without compromising on taste. Sofit is available in two variants Soya Drink and Almond Drink, and many delicious flavors. Available on Amazon and Big basket.