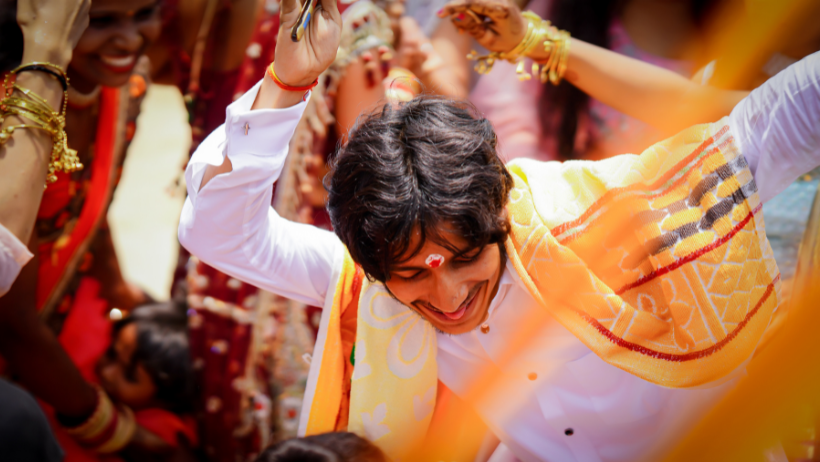 ShareChat: A Deep Dive into Bollywood, Jokes, and Viral Content
A Hub for Bollywood Enthusiasts: ShareChat promises to be the ultimate platform for those who thrive on Bollywood content. Offering the latest movie trailers, iconic dance sequences, and behind-the-scenes glimpses, it's a treat for movie buffs. It's not just about watching videos; it's about diving deep into the world of Hindi cinema, capturing the essence of its glitz, glam, and grandeur.
Unlimited Laughter with the Jokes Chatroom: For those who believe that laughter is the best medicine, ShareChat's Jokes Chatroom serves as the perfect remedy. It's not just a space to share jokes; it's a community where users can exchange funny anecdotes, engage in humorous conversations, and leave with a lighter heart, brightened day, and a dose of positivity.
Embrace the Power of Shayari: In a world often dominated by quick content and fleeting videos, the heartwarming shayaris on ShareChat offer a breath of fresh air. They're emotional, poetic, and deeply resonate with feelings, providing an outlet for users to express themselves eloquently.
Connect and Converse in the Generic Chatroom: The vibrant Generic Chatroom is an expansive virtual space where individuals from various walks of life can meet, discuss, and share opinions. It's more than just chatting; it's about expanding horizons, understanding diverse perspectives, and connecting on a deeper level.
Gift Generously: ShareChat adds a sprinkle of love and warmth with its virtual gifts. Whether it's tokens of appreciation, expressions of love, or simple hellos, the collection of delightful and personalized virtual gifts ensures that every interaction on the platform is memorable.
Stay Updated with Trending Content: The world moves fast, and so does the content on ShareChat. From funny clips to heartwarming narratives, the trending section ensures users are always in the loop with what's buzzing online. Be it a dance challenge, a viral joke, or a trending Bollywood song, ShareChat has it all in one place.
Positive Feedback & Areas of Improvement: In our digital age, the vast array of features and an expansive content library of an app are laudable, yet they are not the sole determinants of its success. ShareChat's user reviews paint a picture of commendable strengths but also hint at areas begging for refinement. An increasing chorus of users points to the pervasive ads that, at times, seem to eclipse the very content they sought. Moreover, sporadic technical glitches continue to be a thorn in the side for some. However, it's heartening to note that ShareChat isn't just a passive spectator to these critiques. Their proactive support team, with a keen ear to the ground, is diligently addressing concerns, showcasing their commitment to an enhanced user experience.
The Bottom Line: ShareChat, with its vast array of features, serves as a comprehensive platform for entertainment, social interaction, and content discovery. From Bollywood aficionados to those looking for a daily dose of laughter, there's something for everyone. As with all apps, there are areas of improvement, but the essence of ShareChat, its commitment to bringing people together through content, remains undeterred. Dive into ShareChat's universe and be part of a community that celebrates entertainment, laughter, and connections.
App links:
https://play.google.com/store/apps/details?id=in.mohalla.sharechat
https://www.apkmonk.com/app/in.mohalla.sharechat/