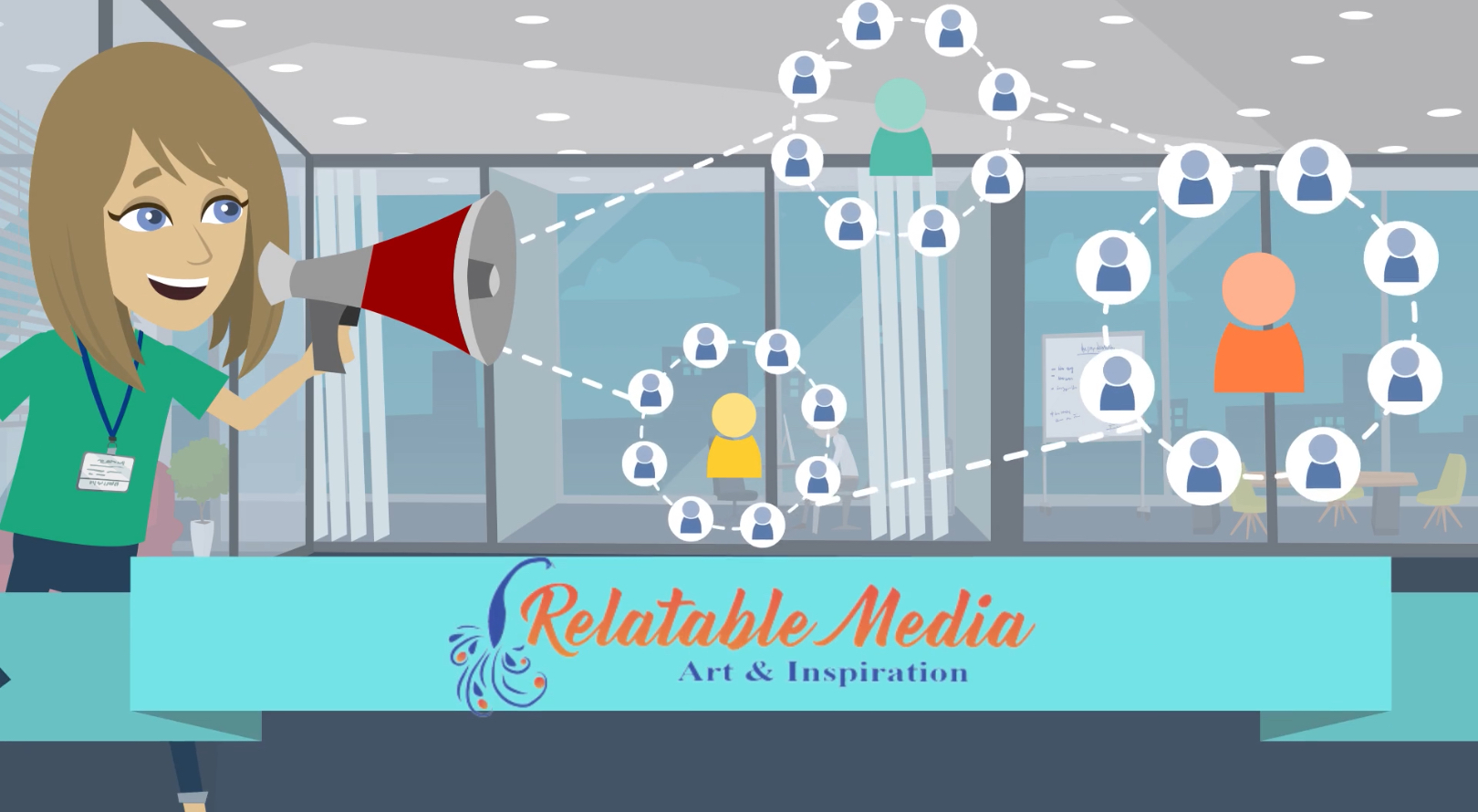 Relatable Media- Connecting Content Creators to Audiences
Content creation is an art– ask any author, songwriter, or wordsmith, and they'd agree with the statement. A content creator pours their ideas, opinions, knowledge, and expertise into a piece with a single hope that audiences will appreciate their work.
The challenge that most authors face is the inability to reach a wider audience and promote their work. That's where Relatable Media comes to the rescue!
Relatable Media is a multimedia company that offers various services to help support authors and share their stories with people around the world. The basic idea is to give content creators a medium that allows them to transcend geographical borders and forge meaningful connections with audiences.
Every author has a unique story that deserves to be told, and Relatable Media has the tools to make it happen.
Following are ways the company helps fellow creators.
Guest Appearance on UNCUT with Lucia by World Authors.org
These are video interviews where authors are invited to talk about their latest works and promote them through Relatable Media's channel. It is an excellent opportunity for new writers to get discovered. Since it is a video program, viewers can make a stronger connection with the author and understand where they are coming from.
2. Guest Appearance on The Relatable Voice Podcast
The podcast is a popular medium for engaging audiences and is one of the most intimate forms of storytelling available for authors. Since it is audio-only, there are fewer distractions, so you have the listener's full attention. Writers and content creators can use this opportunity to share their stories and reach out to a wider audience of listeners. 
3. Advertising through Relatable Media Production
Relatable Media uses various advertisement avenues to promote authors. For example, it publishes articles in Brand Education and its own magazine to create awareness for recent works– whether it is a new launch or an interview. Relatable Media engages all senses by offering articles for readers, podcasts for listeners, and video interviews for viewers. Therefore, you can be sure to reach your target audience with Relatable Media's multiple platforms.
4. Other Advertisement Opportunities
Relatable Media gives shout-outs to books on Brand Education and World Authors.org, allowing your creation to be discovered by others. Moreover, authors can also promote their work through audio messages on Listen Blurb. Interestingly, that's not all.
Relatable Media has a feature on World Authors.org titled 'Favorite Books.' Here, authors can share their favorite publications.
The RV Book Fair
Relatable Media conducted its first virtual book fair in September through the Relatable Voice podcast. The book fair was hosted by RV's Lucia Matuonto and author Pat Backley. It was a fantastic chance for listeners to learn more about their favorite authors and discover new ones simultaneously.
On the other hand, it gave authors a unique opportunity to showcase their work and connect with audiences.
Final Word
Wouldn't it be a waste of effort if you wrote something amazing that never reached the right audience? As important as it is to create with enthusiasm, it is equally essential to promote your work to a larger audience.
Relatable Media is a reliable platform that helps authors, songwriters, and other content creators to reach their full potential. So, if you have a story to tell, Relatable Media has the audience for it. 
Find out more at: https://www.relatable-media.com/