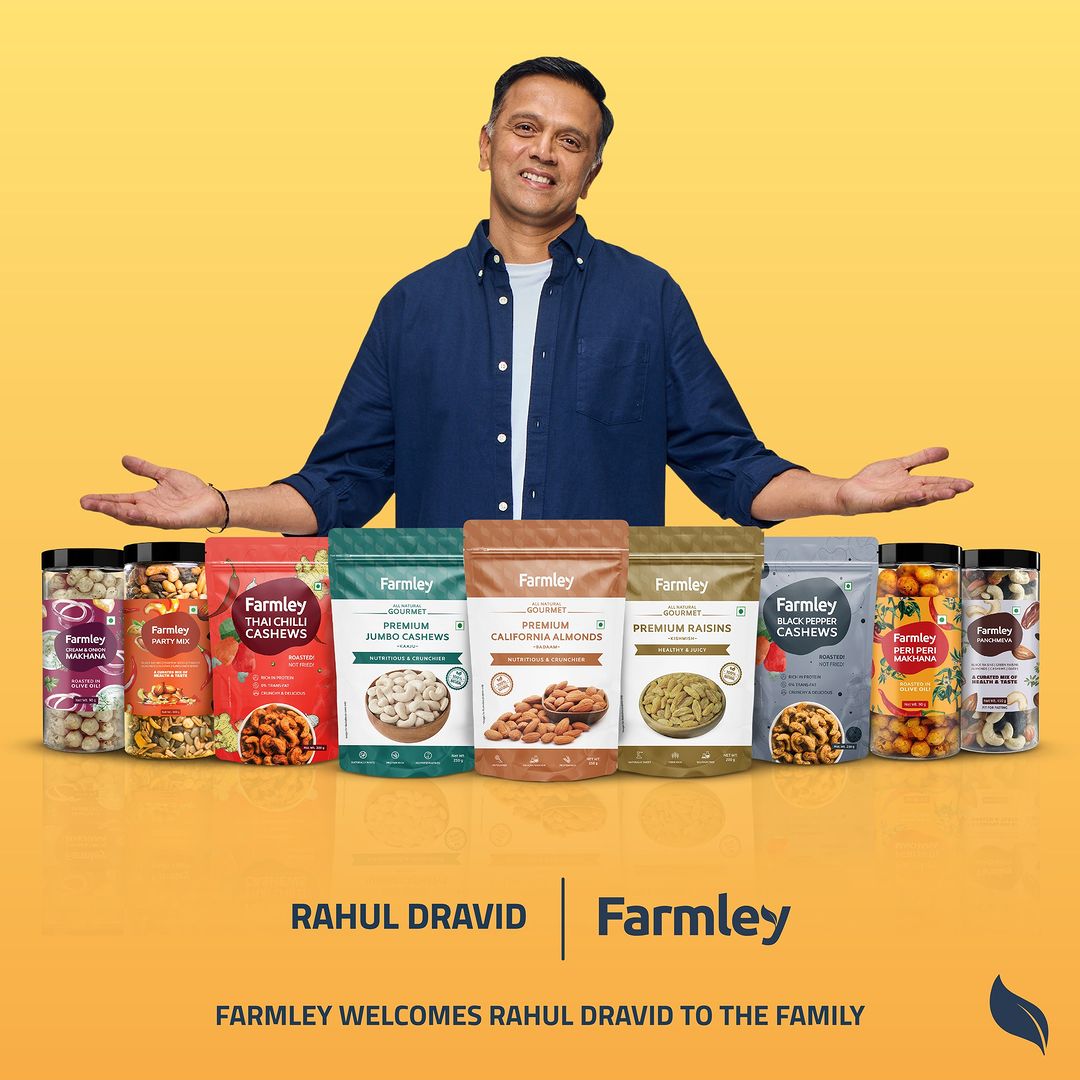 Rahul Dravid becomes the new brand ambassador of Farmley
Former Indian Cricket captain Rahul Dravid has been appointed as the brand ambassador of Farmley. Farmley is a popular dry fruits and nuts brand and the cricketer would be seen endorsing the dry fruits range for the brand. The brand offers nutritious snacking choices to those seeking healthy food.
"People these days are rapidly moving towards adopting a healthier lifestyle and they put a thought into whatever they consume throughout their day. They like to read and get themselves educated about different products available in the market, and choose what they think would be best for them, in terms of both health and taste. Farmley's commitment to sourcing the finest dry fruits and nuts resonates with my personal belief in maintaining a healthy lifestyle," said the former cricketer Rahul Dravid, who is a popular face in the Indian cricketing world.
The brand Farmley strengthens its enduring commitment to quality, authenticity and excellence through its collaboration. Rahul Dravid is admired for his discipline, hard work, and dedication, making him an ideal fit for the Farmley brand.
"Having him on board with Farmley is heart-warming, and we are proud to welcome Rahul Dravid to the family. Being a celebrated cricketer, Dravid has always been committed to being healthy, which helps us rightly position ourselves as a brand that believes in keeping the healthy in the dry fruits & nuts segment intact by eliminating the middlemen and offering adulteration-free products. With Rahul's support, we aim to further expand our brand presence and connect with a wider audience, while upholding our promise of delivering premium and pure dry fruits & nuts," said Abhishek Agarwal, co-founder of Farmley as he welcomed the cricketer onboard.