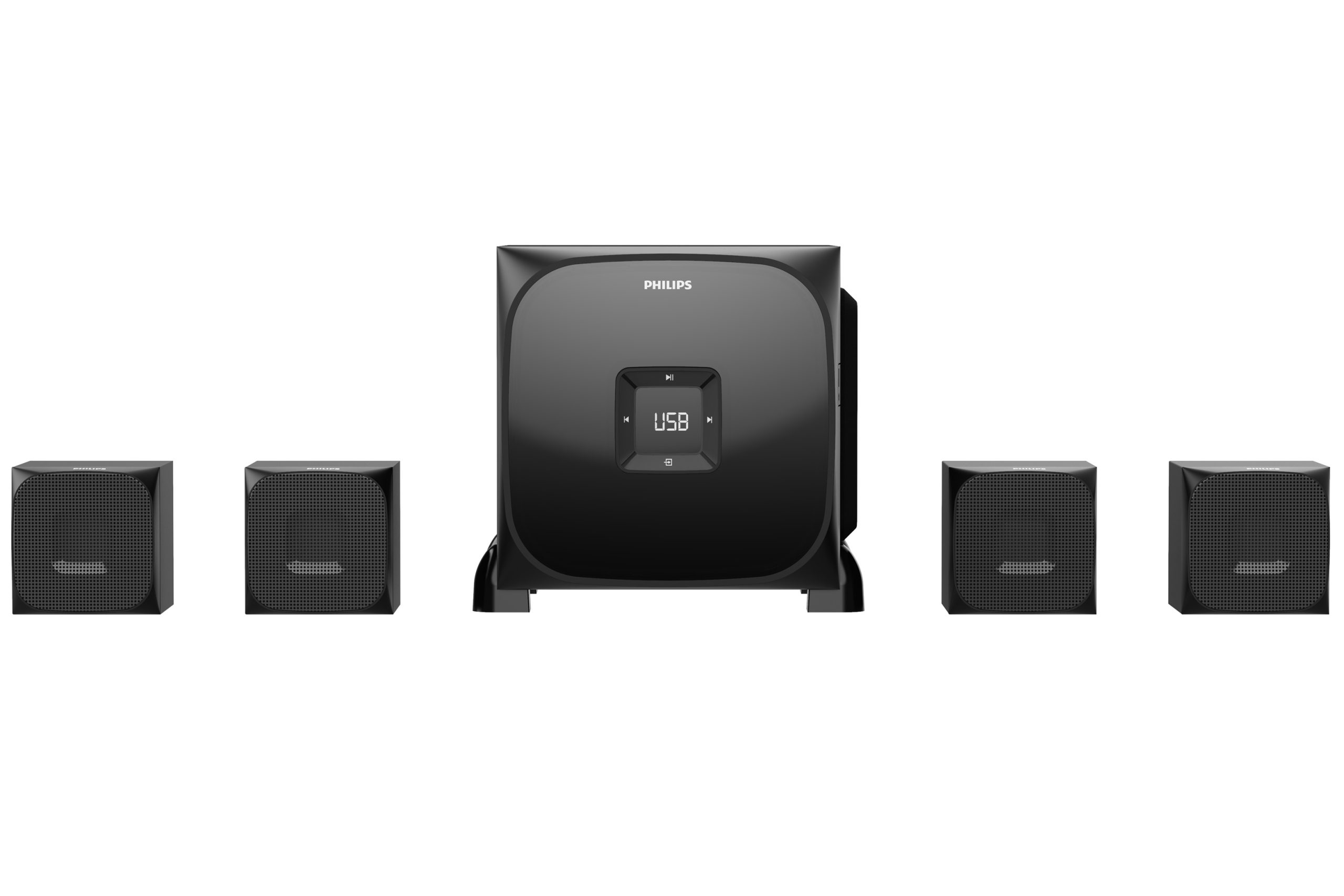 Philips sets the stage for a musically festive season with its new refreshed and innovative audio product lineup
As the Indian festive season reaches its peak, TPV Technology is excited to introduce an innovative range of Philips audio products, featuring the TAB4218 soundbar, the TAX5708 party speaker, SPA9085, SPA9125, and SPA9160 tower speakers, and a SPA8170 multimedia speaker at special inaugural sale offers in line with the on-going 'Festival Therapy' campaign. Here, customers will have the opportunity to own top-notch Philips audio products for a down payment of Rs. 1* and a complimentary subscription to 16 OTT apps from OTT Play, unlocking a world of entertainment across the entire audio product range.
The new range of Philips audio products features a robust Philips TAB 4218 2.1 Channel soundbar, delivering an impressive 120W of sound output, accompanied by a wired subwoofer making it a perfect go to for an immersive audio experience. In addition to this, the product range includes the Philips TAX5708 party speaker, equipped with Dynamic Bass Boost, various light modes for party settings, and built-in handles and wheels for easy portability.
Furthermore, three tower speakers, including the SPA9085, SPA9125, and SPA9160, which deliver a robust sound output of up to 100W, 130W and 160W respectively, ensuring a powerful audio experience. They are equipped with wireless microphones, which add versatility to the audio setup and make them suitable for karaoke sessions and more. Moreover, these tower speakers feature a wooden frame, enhancing the overall acoustic experience by providing a more resonant and immersive sound quality. Expanding the lineup, the new range has the Philips TAB Additionally, the SPA8170 4.1 Channel multimedia speaker offers up to 100W of sound output and comes with a wired subwoofer, offering versatile connectivity options for your audio needs.
The new audio range will be available across leading retail stores and e-commerce platforms.
While announcing the launch of the new audio range, Mr. Atul Jasra, Country Head, TPV Technology India Pvt. Ltd. said, "We are thrilled to unveil our newest lineup of audio products in the spirit of the festive season. The demand for high-quality audio products has remained consistently strong, prompting us to introduce this meticulously curated range of tower speakers, party speakers, soundbars, and multimedia speakers that cater to the distinct preferences of all audiophiles. This launch, complemented by our ongoing Festival Therapy campaign, aligns seamlessly with our vision of creating a harmonious blend of innovative options for consumers along with festive cheer."
With a focus on quality and innovation, Philips offers a diverse selection of audio solutions to make your festivities truly remarkable.
| | |
| --- | --- |
| Model Name | MRP |
| Philips SPA9085 tower speaker | INR 19,990 |
| Philips SPA9125 tower speaker | INR 28,990 |
| Philips SPA9160 tower speaker | INR 30,990 |
| Philips TAX5708 party speaker | INR 38,990 |
| Philips TAB4218 soundbar | INR 13,490 |
| Philips SPA8170 multimedia speaker | INR 9,490 |
Key Features of the New Philips Tower Speakers (SPA9085/9125/9160):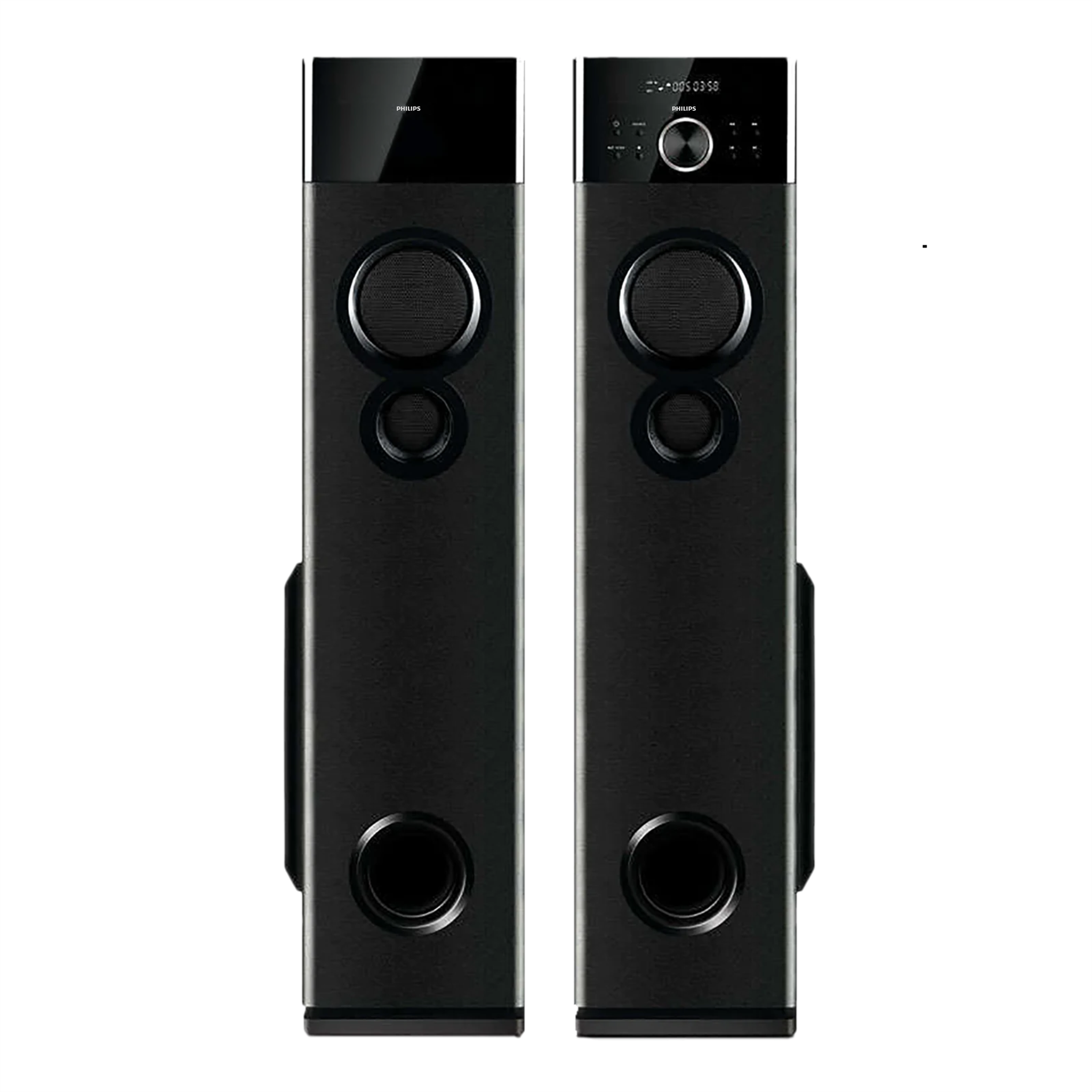 Exceptional Sound Output
The new range of Philips Tower Speakers brings an extraordinary audio experience, offering a remarkable sound output of up to 160W. With this powerful capability, these speakers help to immerse immerse in audio that's both captivating and alluring ensuring that every note, beat, and sound is delivered with exceptional clarity and depth. Whether you're enjoying music, movies, or any other form of entertainment, these speakers are designed to provide an audio experience that truly elevates your enjoyment.
Wireless Mic with Karaoke
Each of the new Philips Tower Speakers is equipped with a robust wireless microphone, specially designed for Karaoke enthusiasts. This microphone allows you to enjoy a dynamic and interactive Karaoke experience right at home. You can sing along to your favorite songs, unleash your inner rockstar, and host fun Karaoke sessions with friends and family, all with the convenience of a wireless microphone that ensures your voice is heard loud and clear, adding an extra layer of enjoyment to your audio entertainment.
Multiple Connectivity Options
These tower speakers offer an extensive range of connectivity options, catering to diverse preferences. With Bluetooth, you can easily connect your devices wirelessly for seamless music streaming. The USB port adds flexibility by allowing direct playback from USB drives. These speakers feature FM radio functionality for tuning in to your favorite stations, along with a Mic In for connecting external microphones, perfect for karaoke and public speaking. The Aux In permits the connection of various external devices like laptops and MP3 players, while the Optical In option ensures compatibility with digital audio inputs from a wide array of sources. These versatile speakers provide a comprehensive audio solution for various needs.
Key Features of the New Philips Party Speaker (TAX5708):
DBB bass boost for extra power
The Dynamic Bass Boost (DBB) button on this speaker provides you with the option to choose from various bass presets. This boost in bass creates a more robust and powerful audio experience, making the music thump with deep, resonant beats. It's a great way to get a fuller and more impactful sound, especially when you want to turn up the energy at your party or enjoy music with a more pronounced bass presence.
Party Light Modes
Get the party started and have everyone on their feet with the captivating party light effects! The speaker features bars of colorful lights that groove in sync with the music's rhythm, creating an electrifying visual spectacle. You have the option to select from five distinctive lighting modes, allowing you to tailor the ambiance to your preferred dance style. No matter how you like to let loose and enjoy the music, this speaker ensures that you're in for an immersive and exciting audio-visual experience.
Handle and Wheels
The inclusion of a built-in carry handle and wheels provides exceptional convenience, facilitating the precise placement of the speaker with ease. Whether you decide to transport the music to a friend's location or fine-tune the audio experience at your own gathering, the speaker allows for straightforward track skipping and volume control directly from the device itself. This level of portability and user-friendly operation ensures the seamless continuation of the musical atmosphere in all situations.
Key Features of the New Philips Soundbar (TAB4218):
3 EQ
The soundbar boasts an integrated wired subwoofer equipped with 3 EQ modes, an exciting feature that enhances your audio experience. With 3 EQ modes, one has the flexibility to choose from a variety of sound profiles customizing the audio output to perfectly match the specific preferences.
Exceptional Sound Output
The soundbar redefines the audio experience providing an extraordinary level of sound output at 120W. Whether you're savoring your favorite music, engrossed in cinematic adventures, or partaking in any form of entertainment, these speakers have been expertly designed to elevate your enjoyment to new heights.
Multiple Connectivity Options
This soundbar provides a diverse range of connectivity options tailored to a multitude of preferences, including Bluetooth for effortless wireless device pairing and uninterrupted music streaming. It further offers the convenience of direct playback from USB drives through its USB port. With a dedicated Mic In, these speakers accommodate external microphones, making them an ideal choice for both karaoke sessions and public speaking engagements. The Aux In feature allows seamless connection with various external devices such as laptops and MP3 players, while the Optical and Coaxial In options ensure compatibility with digital audio inputs from a wide range of sources. These versatile speakers serve as a comprehensive audio solution to meet a wide variety of needs.
Key Features of the New Philips Multimedia Speaker (SPA8170B):
Exceptional Sound Output
This multimedia speaker boats a whooping 100W Max of audio output. This substantial audio power transforms your audio encounters, immersing you in exceptional audio experiences. With this level of capability, every sound, from the subtlest note to the most thunderous beat, is delivered with an unmatched degree of clarity and depth, ensuring an immersive listening experience of the highest quality.
Wired Subwoofers
This multimedia speaker features a 6.5" wired subwoofer, which is all about pumping out awesome bass. This extra-large subwoofer adds a deeper and richer dimension to your audio experience, making movies, music, and entertainment more exciting and immersive.
Multiple Connectivity Options
This multimedia speaker offers a wide range of connectivity options to suit your needs. It includes Bluetooth for easy wireless device pairing, USB for direct playback from USB drives, for high-quality audio and video transmission, Optical In for digital audio input, and Aux In for connecting various external devices like laptops and MP3 players. This versatility ensures that you can seamlessly connect and enjoy your content from a variety of sources with this speaker.