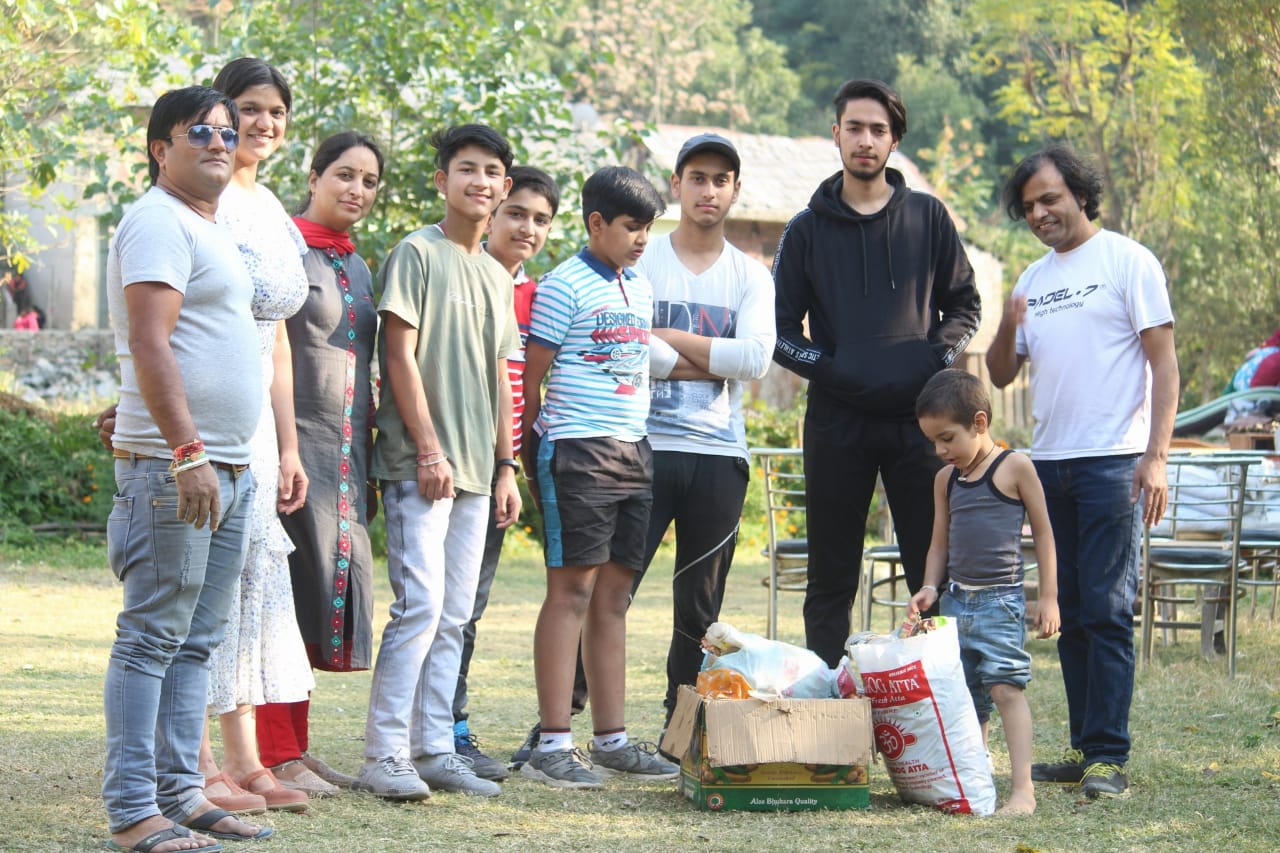 NotOnMap Plans to Create Cultural Impact to Village of Chaminoo to transform it Into Himachal's First Clean Village
NotOnMap, a social initiative for the marginalized, indigenous communities across rural India recently organized a cleanliness drive in Chaminoo, Himachal Pradesh. The aim of this initiative was to boost rural tourism and create more villages like Mawlynnong which is bestowed with the title of The Cleanest Village in Asia. NotOnMap initiated the drive with the local bodies of the village which witnessed a massive turnout for the cause.
Chaminoo is a small village with a modest population. Situated in Barour District of Chamba in the majestic land of Himachal Pradesh, the village is secluded amidst green mountains and this is where the Head Office of NotonMap is located.
Mawlynnong, a remote village in northeast India has set an example in the world with its cleanliness model and its sense of civic responsibility. It was declared as Asia's cleanest village by Discover India, way back in 2003. The village has planned a model for cleanliness; they have imposed a ban on plastic, smoking, adding functional public toilets, and solar-powered street lights which even impressed the Prime Minister of India.
By adopting their traditional learning, beliefs and values, NotOnMap, aims to bring a major impact on rural education, empowerment, building resilience and creating a sustainable environment for the people of Chaminoo.
Speaking on the occasion, Kumar Anubhav, Founder and Director, NotOnMap stated, "We at NotOnMap always aim to create a more sustainable ecosystem for rural villages in India. With this initiative, NotOnMap plans to be the changemaker and set an example by creating more clean and sustainable villages in India by training the local communities and creating a sense of responsibility among them."
NotOnMap with its numerous initiatives including NotOnMart and TraVival, plans to support the livelihood of farmers and craftsmen while boosting revenue generation of rural pockets. With the advent of their projects, NoM intends to educate the rural population about their cultural assets and help them capitalize them so they can rise above the standard benchmark of the market value of rural India.
About NotOnMap:
Registered in September 2018, NotOnMap, headquartered in Himachal Pradesh is a social initiative, handcrafted in India to develop a sustainable ecosystem for the marginalized, indigenous communities across rural India by connecting them to travellers and providing them with their due share of travel economy. It protects local culture and heritage by generating livelihood for locals and minimizing unorganized migration of native Indian communities.
With a motto to 'Live like Local', NotOnMap curates unique and authentic experiences at offbeat locations to encourage a more impactful method of traveling while promoting deep-rooted cultural exchange between the traveler and the host family or village. It is currently present in 14+ states working with 450+ families across various communities.
For more information, kindly visit https://www.notonmap.com/