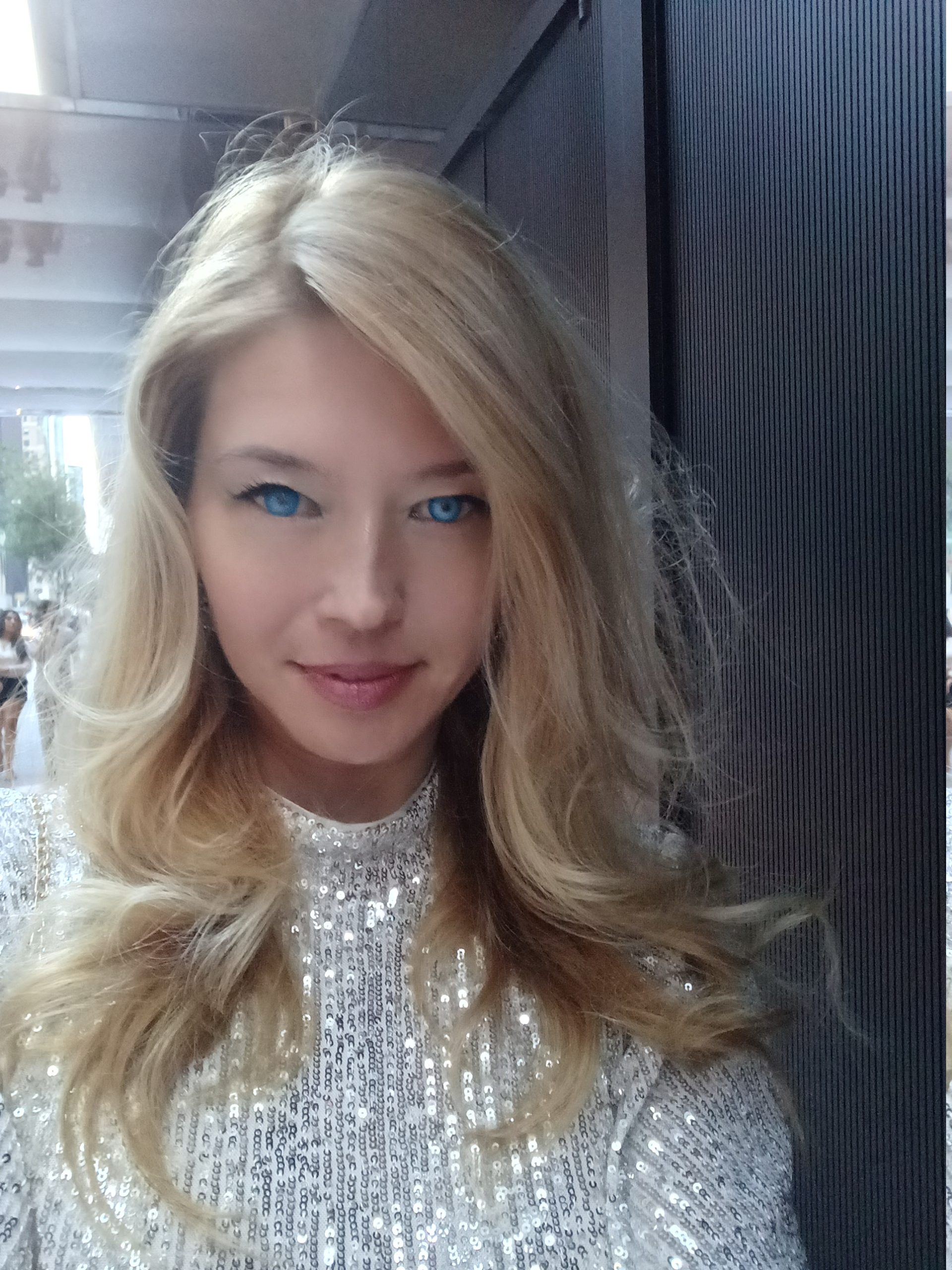 My tips will get you discovered and work with award-winning casting directors and the best, professional top modeling agents," says model-actor and author Christie Trinwith
In her book, "Be a Real Model-Actor", re-launching this December, Christie utilizes her own experience, skills, and knowledge to discuss how to break into the entertainment industry and take your career in the right direction.
She's from Monterey, California but is currently based out of Manhattan. At the very young age of 8, she was inspired by her father, William Trinwith, to start writing songs, anthems, and poems. Throughout her life, her passion for writing never faded. She went on to not only hone her writing skills but also make a very successful career in the entertainment industry. She worked in many chart-topping TV series like "Gossip Girl," "Beverly Hills 90210", "White Collar," "Law & Order SVU," and "Sons of Hollywood." She's even worked with a lot of major brands like L'Oréal, Macy's, Guess, Esprit, as well as Marvel films. She has even worked in "Black Panther," and do you know what's better? She did her own stunts! Through her never-ending passion, immense network skills, extensive experience, and a vast network under her sleeve, she's out to make the most out of her career, turning it into success at each step. Christie loves being in the limelight as much as she loves writing and goes on to share, "That's (writing) my full-time job. I also realized it is best to chronicle all my experiences and opportunities in one book so people can also have the same chances I got to break into the industry".
Insight into the Entertainment Industry
"Be a Real Model-Actor" stresses the various aspects that work together and either work in your favor or against you when you try to enter the entertainment industry. Specifically stressing on the importance of having and making the correct connections and making the right move at the right time, Christie explains how all these factors come together and how to make the most out of it at each and every turn in your career. She goes on to explain how to work with all these factors to get a head start in your career, boost your success chances, and determine the correct time to spearhead into the market and be visible. Without revealing too many details about her upcoming publication, she describes it as a "serious, powerful acting & modeling industry guide." She goes on to say, "My tips will get you discovered and work with award-winning casting directors and the best, most professional top modeling agents."
The "ins and outs" of Casting
Christie goes on to lay out the foundation of casting and what exactly goes into the entire process. Giving insight into what exactly the casting agents look for and how and where they look for it, she reveals, "We live in Hollywood's Golden Era of digital casting. While we can still go to auditions and casting calls, online media has eliminated most of the legwork. There is now unlimited access to castings, with all peoples, ages, sizes, ethnicities, and future generations welcome to star in history. All you need is a camera phone, email address, and social media pages to get yourself out there. You don't even need your PC. You can get all these done at your local library."
Resume building and attracting agents
If you thought landing your dream gig was just a matter of skill, you would be gravely mistaken. There are a lot of other factors playing to set the field right for you and your skill to ultimately bag the spot. Christie has given a detailed explanation of what is required and how to gain and polish your basic skills to appear unique in the job market. With respect to her book, she reveals, "My book won't just teach you to land an acting or modeling job, but even the basics such as reading, writing, and vocabulary. I also teach resume writing, so aspiring actor-models know how to catch the eyes of casting directors from the moment they read about you on a piece of paper".
Documentation is at the heart of it
Not just an attractive resume, Christie also goes on to give us a glimpse of the detailed process one has to go through to prepare for their best moment. One of the first things she talks about is getting a decent headshot, resume, and portfolio ready for submission. "Headshots for acting are like your 1×1 photo ID for corporate resumes. It gives them a first glimpse of who they're dealing with before seeing them in person. As such, casting directors will only accept hi-res, digital photos you can take with your camera phone in their submissions. When it comes to famous casting directors, they only accept legitimate up-to-date digital photos in focus when submitting for proper representation".
However, according to her, your main focus should be on the role and how well you can represent it with your genuine self and how you can do justice to both yourself and the role at hand. "The definition of a model is a three-dimensional representation of a person, item, or a proposed structure typically on a small scale, then projected for the intended format. From there, you and the casting directors can focus on what you want that representation to do. You've got to be prepared with skill, too, because that ultimately lands you the job. The documentation process is just the cherry on top."
With quite a few formidable projects, a well-spun-out network of connections, untiring passion, and extensive experience under her belt, Christie Trinwith's upcoming new edition is sure to be a very helpful guide to all aspiring actors and models and will help them with much better industry insights, and hand holds them throughout the process. It's definitely a must-read!
Available on Barnes & Noble and Amazon.
To connect with the author Christie Trinwith, follow on Instagram @christietrinwith7.