Michael Kors & Anushka Sharma – A Timeless Partnership of Luxury and Style
Renowned luxury brand Michael Kors has once again solidified its position as a connoisseur of opulence and eternal chic with its latest timepiece collections. Known for its quintessential and stylistic watches, the brand has successfully created a niche among Indian audiences.
Adding to their appeal, Michael Kors has partnered with Bollywood megastar Anushka Sharma to represent their women's watches, further emphasizing the collection's ethos.
Anushka Sharma, celebrated for her acting prowess, expressed her admiration for Michael Kors watches, stating, "Watches and accessories are more than just ornamental pieces to me; they allow me to express who I am as a person. The latest Michael Kors Spring collection exemplifies brilliant craftsmanship and is one of my first choices when choosing accessories that express my personal style."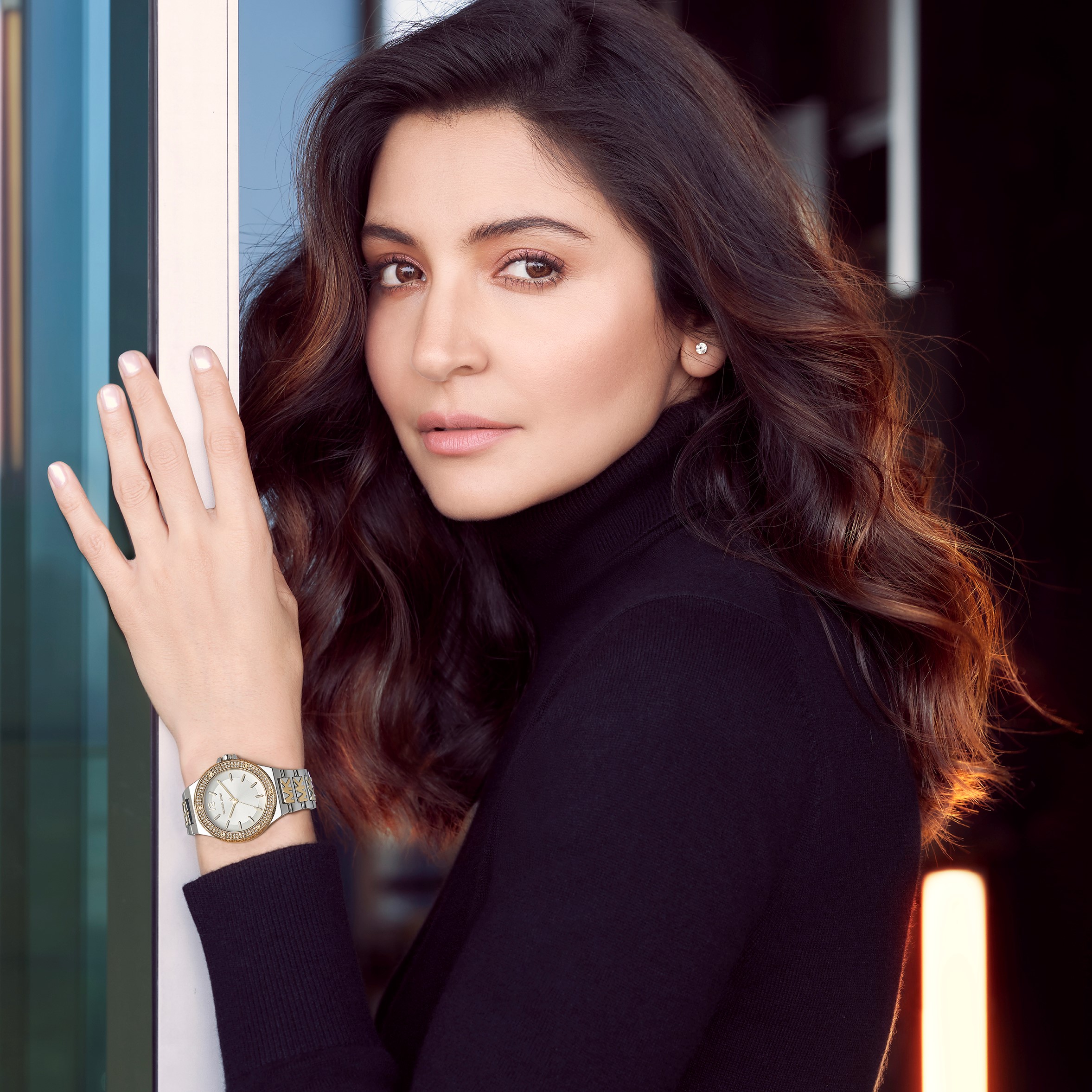 Let's dive into the hot commodities of their current timepiece offerings:
Runway Re-Issue: A perennial favorite, the newest addition to the Michael Kors Iconic Collection is the Runway watch. Its timeless silhouette comes in various luxurious finishes, from sophisticated monochrome to dazzling pavé. Designed with the jet-set lifestyle in mind, these watches feature a chronograph movement with bold numerals on the dial. Prices start at INR 19,995.
Harlowe: Introducing Harlowe, a new addition that exudes feminine grace. This stainless steel watch showcases a dial with outer rows of pave and classic Roman Numerals. The pave detailing extends onto the topring, creating an effortlessly elegant look. Prices start at INR 21,995.
Lennox: Making a bold statement, the Lennox watch receives a glamorous update. With a pavé topring adorned with screw detailing and a logo centerlink on the bracelet, this gold-tone stainless steel timepiece is sure to elevate any ensemble. The Lennox watch is priced at INR 23,995.
With an unwavering eye for timeless elegance, Michael Kors' designs have captivated generations, transcending the ebb and flow of trends. Whether it's their soft, muted hues or bold accents, their signature timepieces have garnered praise from avid collectors and fashion enthusiasts alike.
Michael Kors continues to redefine sophistication and style, offering watches that embody the essence of luxury and individual expression. With their latest collections, the brand solidifies its position as a go-to choice for those seeking unparalleled craftsmanship and timeless beauty in their timepieces.