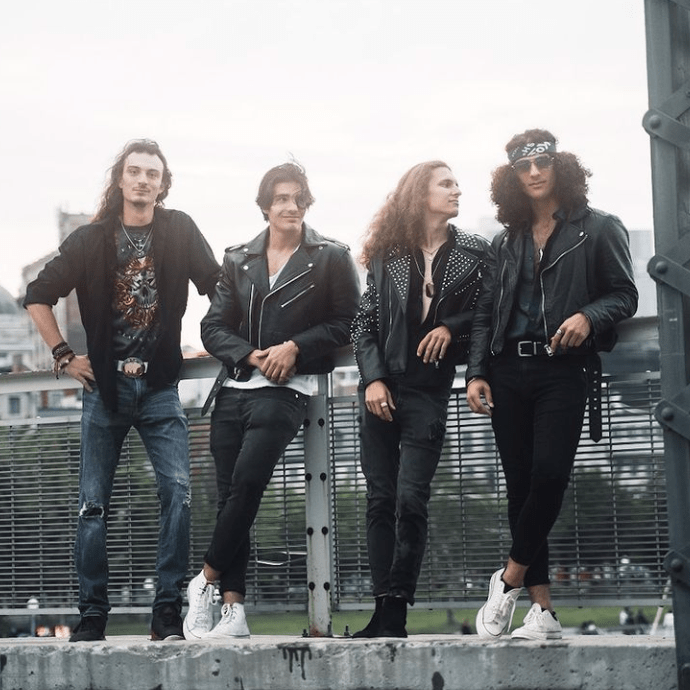 Mercury Messiah, A Montreal-Based Rock Band, Has Released Their Debut Single, 'Sunlight Surfing'
While there was a pressing need for new revolutionaries to bring about major changes in the way rock is produced, Mercury Messiah demonstrated with their debut single, 'Sunlight Surfing,' that they have everything it takes to revitalize rock. The 4-piece band from Montreal, Canada, released 'Sunlight Surfing,' which is now available for streaming on all major platforms. The track combines a wide range of electric genres with a classic hard rock filter. Mercury Messiah's members appear to share a common philosophy of "less is more," as they left no stone unturned in making their single a song of the generation. From percussive guitars to enchanting melodies and thunderous drums, it has everything a song needs to be extremely flammable and energetic. This is one of those songs that you'll want to listen to over and over again.
The band comprises vocalist Johnny Dims, guitarist Mano Diles, bassist Corrado Johnston, and drummer Alex Brunel. The first two have been working collaboratively since childhood. Their mutual love for bands like Led Zeppelin, Rush, and The Beatles greatly drove their friendship and songwriting collaboration. All four of these musicians are studio experimenters, but their style is heavily influenced by the zealots who shaped the early days of hard rock. Mercury Messiah is poised to make waves in the music industry after grabbing a management deal with former Greta Van Fleet manager Michael Barbee of Dovetail Entertainment.
Stream "Sunlight Surfing" Now! To know more about Mercury Messiah visit: www.mercurymessiah.com or follow them on Instagram @mercurymessiah