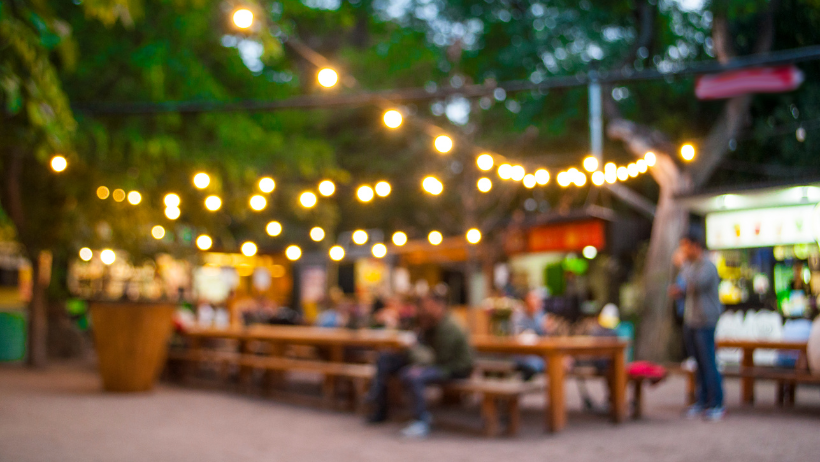 Making Your Outdoor Event Memorable
When you're planning an outdoor event, be it a wedding, a corporate gathering, a birthday celebration, or a casual picnic, the goal is to create a memorable experience for your guests. The great outdoors provides a unique backdrop and ambiance that, when utilized effectively, can result in an unforgettable event. Here are key strategies to make your outdoor event truly memorable.
1. Select the Perfect Location
Choosing the right location for your outdoor event is paramount. It sets the stage for the entire experience. Whether you're opting for a beach, a garden, a picturesque park, or even your own backyard, the location should align with the event's theme and provide the necessary amenities. The venue should reflect your vision and set the atmosphere for the event.
2. Define Your Event's Theme
A well-defined theme is essential for making your outdoor event memorable. Your theme should encompass all aspects of the event, from decor to food, entertainment, and activities. The theme will serve as a unifying element, helping guests connect with the event's purpose and enhancing the overall experience.
3. Personalized Decor and Styling
To leave a lasting impression, personalize the decor and styling of your event. Incorporate elements that reflect your theme, such as colors, fabrics, and decorations. Create a unique atmosphere that resonates with your guests, making them feel that this event is special and tailored just for them.
4. Engaging Entertainment
Entertainment plays a vital role in making an event memorable. Consider hiring live bands, DJs, or entertainers who align with your theme and can keep the energy high. Interactive activities, games, and workshops can also engage guests and create lasting memories.
5. Delicious Food and Beverages
Catering is a significant component of any event. Ensure your food and beverage choices are delicious and align with your event's theme. Whether it's gourmet cuisine, food trucks, a barbecue, or a lavish buffet, the culinary experience should leave a lasting taste in your guests' memories.
6. Creative Seating and Lounge Areas
Provide comfortable and creative seating and lounge areas for your guests. Well-designed seating arrangements can foster social interactions and create a relaxed atmosphere. Incorporate comfortable seating options, such as lounge chairs, benches, and cushions, to encourage guests to stay and mingle.
7. Lighting for Ambiance
Lighting plays a crucial role in creating ambiance, especially for evening events. Consider string lights, lanterns, candles, and even professional lighting installations to set the mood and add a touch of magic to the environment.
8. Interactive Elements
Interactive elements can elevate your outdoor event to the next level. Activities like photo booths, interactive art installations, or craft stations can provide guests with opportunities to engage and create memorable keepsakes.
9. Attend to Guest Comfort and Safety
Ensuring the comfort and safety of your guests is paramount for creating a positive and memorable experience. Plan for adequate restroom facilities, medical assistance if needed, and accessibility for all guests, as well as sourcing air conditioning or marquee heaters for hire for their comfort. Consider weather contingencies and have solutions in place, such as finding marquee heaters for hire, to ensure that your event can proceed smoothly regardless of the weather.
10. Unique Favors and Souvenirs
Sending guests home with unique favors and souvenirs can help them remember your event long after it's over. Consider personalized mementos or practical gifts that guests can use in their daily lives, keeping the memory of your event alive.
11. Post-Event Content
Capture the highlights of your event through photographs and videos. Share these memories with your guests through social media or email, allowing them to relive and share the experience with others. Digital content's power can extend your event's reach and impact.
Conclusion
Making your outdoor event memorable requires careful planning and attention to detail. By selecting the perfect location, defining a clear theme, personalizing the decor, providing engaging entertainment, serving delicious food and beverages, creating comfortable seating, and paying attention to lighting and interactive elements, you can craft an experience that resonates with your guests. Unique favors, post-event content, and a focus on guest comfort and safety all contribute to creating a memorable outdoor event that your guests will cherish for years to come.