Kimberley London Brand's First Beach Shop Opens in Anguilla: A Look at the Latest Collection
On Wednesday, Kimberley Garner, a former star of the reality TV show Made In Chelsea and owner of the swimwear brand Kimberley London, opened her first beach shop in Anguilla. To celebrate the launch, she posed in a blue swimsuit, showcasing the items available in the store and the location in photos shared on Instagram.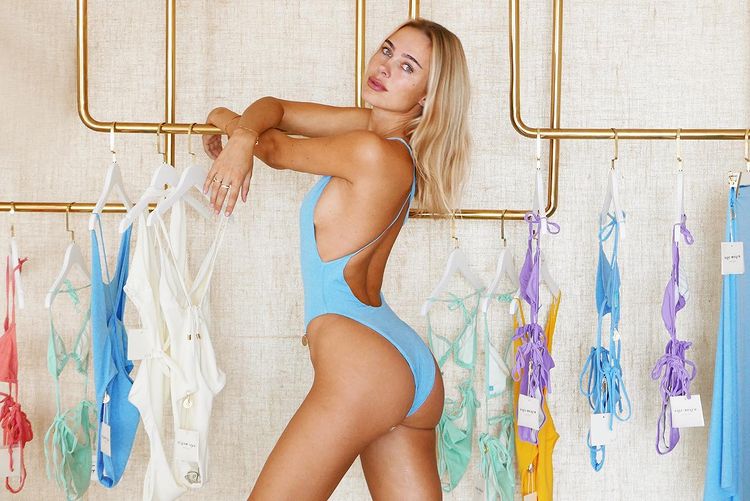 Kimberley went makeup-free and let her natural beauty shine through as her blonde hair cascaded down her shoulders. She also modeled one of the swimsuits from her own collection, a high-leg blue swimsuit with a plunging neckline and ultra-low back.
The store offers a selection of elevated swimwear staples, perfect for anyone looking to update their summer wardrobe.
For additional information and brand updates, please visit their official website: www.kimberleylondon.com