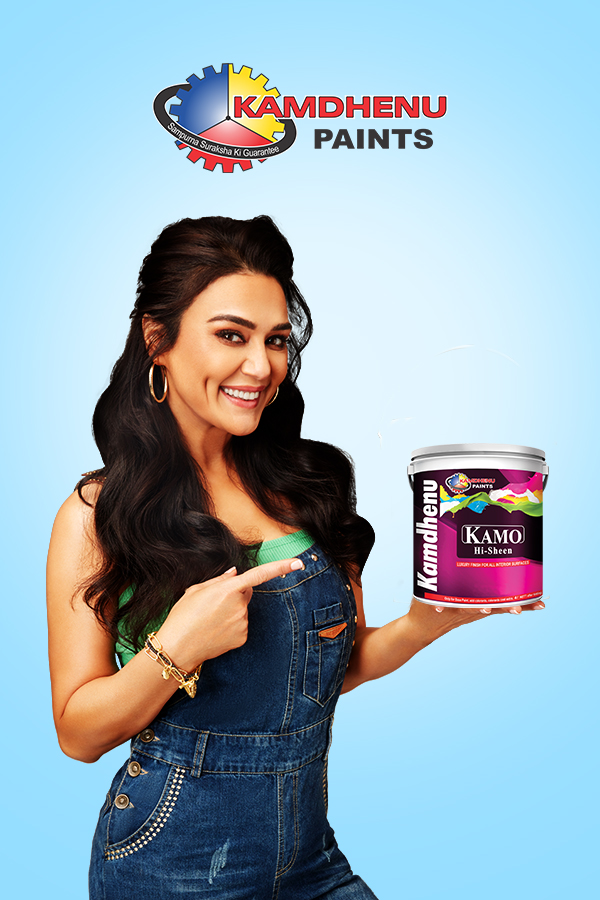 Kamdhenu Paints extends its association with Preity G Zinta
Kamdhenu Paints, a brand of Kamdhenu Group and leading manufacturer of high-quality paints & emulsions, has extended its association with ace Bollywood celebrity and entrepreneur, Preity G Zinta. Ms. Zinta has been associated with Kamdhenu Paints since 2021 and will continue to be the company's Brand Ambassador.
Commenting on this, Mr. Saurabh Agarwal, Managing Director, Kamdhenu Paints said: "We are excited to welcome Ms. Zinta onboard once again as our Brand Ambassador. Kamdhenu Paints since its inception has been an ardent believer of delivering products with 'Quality and Innovation'. This mantra has enabled us to excel with flying colours within a short span of time. Our association with Ms Zinta is dedicated towards strengthening our brand's pan-India reach and recall. Ms. Preity G Zinta has a nationwide appeal and influence over various demographics. With her success as an actress and entrepreneur, she embodies the idea of a world where possibilities are infinite for all. Her values align perfectly with Kamdhenu Paint's vision and mission. We are confident that this will further deepen our brand's connect across the country."
On her association with Kamdhenu, Preity G Zinta, said, "I am delighted to continue my journey with Kamdhenu Paints as its brand ambassador. Our partnership is now 2 years strong and the fact that we have been able to penetrate this deep into the market within such short span of time is a matter of great pride for me. Kamdhenu Paints as a brand has now become a household name. This is solely because of its commitment towards delivering premium quality yet economically feasible products. I'm filled with enthusiasm for the potential opportunities that await."
Kamdhenu Paints is India's leading player in decorative paints segment. The company has its own state-of-the-art manufacturing plant in Chopanki (Rajasthan) to manufacture Interior & Exterior Emulsions, Stainers, Colourants, Designer Paints, Primers, Construction Chemicals, Water Proofing Chemicals and other water based speciality products and also outsources median and low-range products like distempers, enamel and putty, etc. from manufacturing units in Rajasthan, Uttar Pradesh, Haryana and Punjab ensuring best quality by deputing its own technical team.