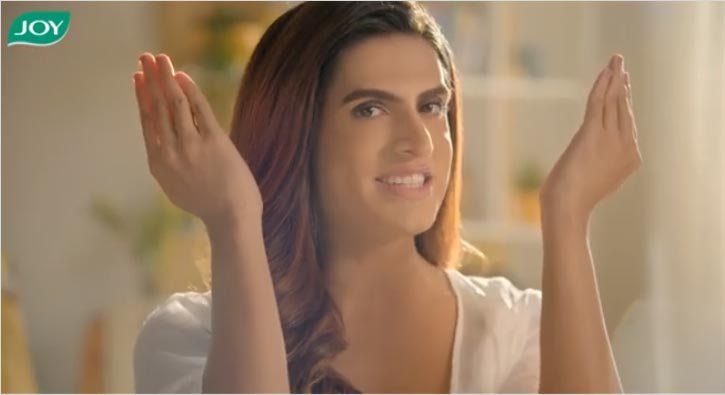 Joy Personal Care Breaks Barriers with Sushant Divgikar as Brand Ambassador for Gender Equality
In a groundbreaking move, Joy Personal Care, the home-grown personal care brand from Rsh Global, has appointed actor Sushant Divgikar as its beauty brand ambassador. The strategic partnership aims to champion the cause of gender equality, challenge conventional beauty norms, and extend support to the LGBTQ community.
As part of this significant announcement, Joy Personal Care has launched a digital video commercial (DVC) that transcends gender boundaries, promoting the idea that beauty knows no limits. This move aligns with the brand's commitment to fostering inclusivity and breaking preconceived notions associated with beauty.
Sunil Agarwal, Chairman of Rsh Global, expressed the importance of this collaboration, particularly during the winter season, which is crucial for personal care companies. The flagship product, honey & almond body lotion, takes center stage in this initiative, aiming to showcase a unique perspective that goes beyond traditional beauty standards.
Sushant Divgikar, a versatile actor, singer, performer, and model who identifies as a Trans person, will be featured prominently in the DVC, actively supporting the LGBTQ community. His involvement signifies the brand's dedication to fostering inclusivity and challenging societal stereotypes associated with beauty.
Sunil Agarwal commented on the association, "This partnership with Sushant signifies our dedication to supporting the transgender community and breaks the preconceived notion towards beauty." By choosing the winter season and a flagship product for this initiative, Joy Personal Care demonstrates a commitment to showcasing diversity and unique perspectives during a crucial time in the personal care industry.
Sushant Divgikar expressed his enthusiasm for the collaboration, emphasizing the importance of visibility and recognition for people irrespective of their gender. He highlighted the role of the DVC in actively working towards reducing stigmatization and stereotypes associated with the LGBTQ community.
The digital video commercial will be prominently featured on leading digital platforms and social media channels. Joy Personal Care plans to leverage influencer marketing activities to ensure the message of gender equality and inclusivity reaches a wide and diverse audience.