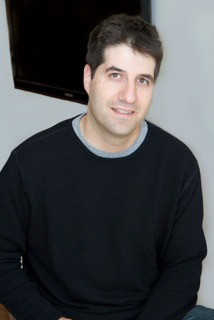 Joel Cohen is The Author of The Week
Last week I journeyed to California for a fun interview with the incredibly talented Joel Cohen. Joel's comedy legacy includes writing, producing, and screenwriting for famous shows like Saturday Night Live, Suddenly Susan, and, of course, The Simpsons. He's also the co-author of the new book, 'The Occasionally Accurate Annals of Football.'
Hello Joel, welcome to BrandEducation! Tell us about yourself.
I'm Canadian, specifically from Calgary, Canada – a cold, prairie town. I recognize that's not impressive but just means my ancestors made some poor decisions (having me as a descendant, one of them). The good news is I now live in sunny California, which may not be that impressive today, but when my descendants go on podcasts, I hope they'll give me some credit for them being able to wear shorts in December.
Aside from that, for the last 23 years, I have been a writer on the Simpsons and through that have won 3 Emmys and 3 Writers Guild Awards. It's also due to that same job that at the moment, I am on strike along with the entire Writers Guild of America. While I'm not writing currently, I am getting pretty good at walking in an oval holding a picket sign so if the Striking Workers Union ever is hiring, I'd love to be considered.
What do I like to do in my spare time?
I enjoy getting outside and being active– hiking, tennis, ice hockey, or really anything outdoors. So much of my job and time is spent inside, at a computer, surrounded by snacks and the wrappers of other snacks I've already eaten, so that when I'm not, I try to be outside, and eat snacks there.
Can you tell us a little bit about your journey?
I have an odd background considering what I am doing now – a degree in biology and another in business. I then worked in the "business world" for 7 years, at one point running a 40 million dollar a year sales department, and also later selling ads for CNN International to companies like Chevron. I then found myself bored selling ads to Chevron – I know, it sounds exciting, but it's not (I hope I didn't squash the dreams of any little kids who one day hoped to sell ads to massive corporations). So, I decided I wanted to pursue a career in comedy writing.
My brother is a writer/director (not great at either and kind of a mediocre brother also) and he introduced me to Kathy Griffin, the comedienne, and she was very kind to hire me to write jokes for her for some awards shows she was hosting. Some you have heard of, many you haven't, and even more I'm still not sure even existed.
Kathy and I got along well enough that she put in a good word for me on the sitcom she was on – Suddenly Susan – and I was hired there as a staff writer. My first real Hollywood writing job. A major moment in my career, even though the only "office" they could find me was the room where they kept the office supplies (seriously). From there, I also got a nice recommendation to work on "The Simpsons" and have been there ever since, and am proud to say that now, my office is NEXT to the room where they keep the office supplies – a Hollywood success story!
How would you describe yourself in 3 words?
Liberté, égalité, fraternité (No wait, that's France.)
What inspires you?
I love seeing talent in any capacity. An amazing actor, singer, even electrician. Just seeing someone doing something well makes me want to be better at the things I try and do as well. I appreciate the work needed and the decision of the person to be "great."
Please share something our audience wouldn't know about you.
Not only did I once sell cars for a summer job, I did surprisingly well at it, becoming the Salesman of the Month.   The plaque I received still hangs proudly in my office (and also presents a fallback plan if this writing thing doesn't work).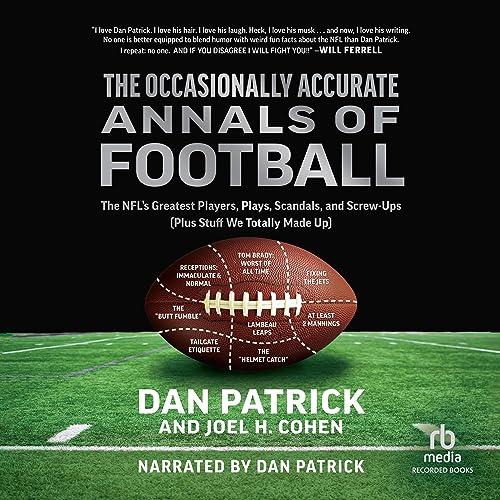 What are can you tell us about your new book?
My book "The Occasionally Accurate Annals of Football" co-written with Dan Patrick, sportscasting legend, came out on Sep 5th. It's a great book for any and all football fans, examining all facets of the game and drawing humor out from them.
What inspired your book and what is the story behind it?
I had cast Dan into an episode of the Simpsons, playing himself, and he and I got talking about football and many of the fun things about it, and also the ridiculous things about it. We then realized that this could be a book, and much to our surprise, it is.
Are you working on anything else at the present you would like to share?
No – just on strike (with the WGA). When it's over, and I hope it will be soon, I have some other ideas for books I'd like to try. Not about football but that's the fun of them – discovering a different world each time.
What are your goals and aspirations?
For the book? I'd love football fans to read it and enjoy it. There's a lot in there I think they will relate to.
Otherwise, I'd love to continue being creative with writing and finding and fulfilling projects that challenge me and fit my interests.
Where can our listeners connect with you online ?
I suppose the closest thing I have any presence online is my Instagram account for the book – @sportswrong. Other than that, the internet thinks I don't exist, and who am I to argue with the internet?
Please listen to Joel's episode and find out more about him.