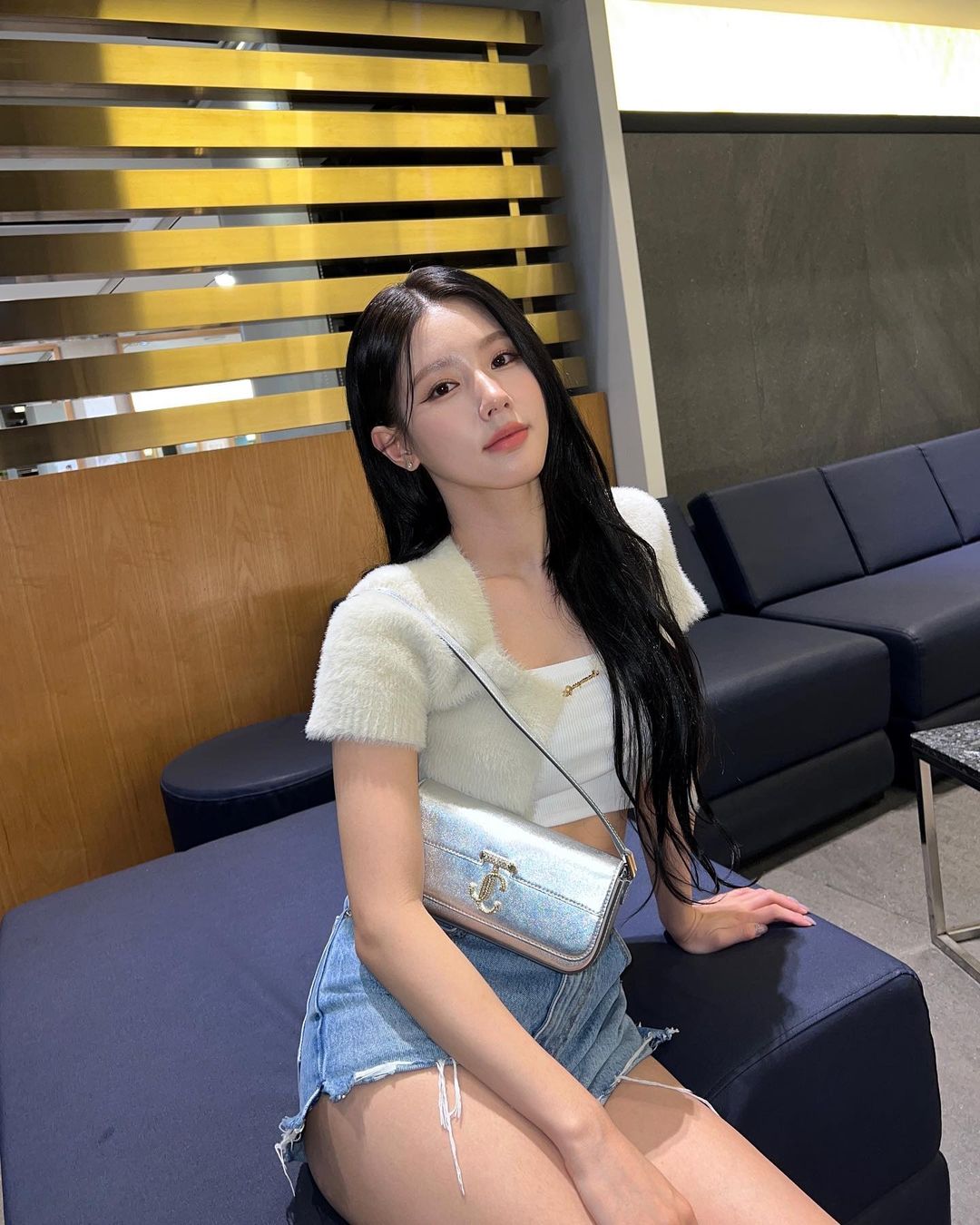 Jimmy Choo Welcomes Mi-Yeon as Brand Ambassador
Luxury footwear brand Jimmy Choo, owned by Capri Holdings, has made an exciting move by selecting Mi-Yeon Cho, a member of the popular K-pop group (G)I-dle, as its newest global brand ambassador. The announcement comes ahead of the brand's highly anticipated fall 2023 campaign launch on August 30th.
Mi-Yeon Cho, known for her musical talent, captivating performances, and unique personal style, perfectly embodies the confident, playful spirit, and creative energy of Jimmy Choo, according to Sandra Choi, the brand's creative director. With this partnership, Jimmy Choo aims to leverage Cho's magnetic appeal and growing global influence to connect with a broader audience.
In her new role, Cho will feature prominently in the brand's fall 2023 campaign, showcasing the joy and glamour of the collection. Expressing her excitement, Cho revealed that she feels more confident when wearing Jimmy Choo, reflecting the transformative power of the brand's luxury footwear.
One of the reasons for choosing Mi-Yeon Cho as the brand ambassador is her immense popularity on social media, especially Instagram, where she boasts an impressive following of over 4.4 million fans. Her fashion-forward approach and collaborations with esteemed fashion brands like Prada, Bottega Veneta, Burberry, Fendi, and Dolce & Gabbana have won her a dedicated and enthusiastic fan base.
For Jimmy Choo, the Asian market has been a key focus in recent years, evident from its strategic retail footprint. As of 2023, the brand operates 35 stores in Greater China, 16 stores in South Korea, and 45 stores in Japan, collectively representing 44 percent of its global retail presence.
This emphasis on the Asian market highlights Jimmy Choo's recognition of the region's growing influence in the fashion and luxury industry. Moreover, the brand's collaboration with "Pretty Guardian Sailor Moon," an iconic Japanese anime series, demonstrates Jimmy Choo's commitment to connecting with Asian pop culture and fashion enthusiasts.
This landmark partnership has further solidified the brand's appeal to the anime-loving audience. Mi-Yeon Cho is not the first South Korean ambassador for Jimmy Choo, as last year, the brand appointed actress and singer Son Na-Eun to represent them in South Korea. The brand's chief executive officer, Hannah Colman, emphasized the importance of their ongoing collaborations with South Korea, including product placements in popular TV dramas and a successful partnership with renowned stylist YK Jeung.
These endeavors signify the brand's dedication to celebrating celebrity and creative talent while fostering a deeper connection with consumers in the region. The appointment of Mi-Yeon Cho as the global brand ambassador marks an exciting milestone for Jimmy Choo as it strengthens its affinity and relevance in the Asian market.
Her magnetic appeal, fashion-forward choices, and influence in the world of K-pop and beyond are expected to help Jimmy Choo reach new heights in the global luxury footwear industry. With the fall 2023 campaign just around the corner, the world awaits to witness how the brand's creative energy and Mi-Yeon Cho's charm come together to redefine glamour and style in the realm of luxury footwear.