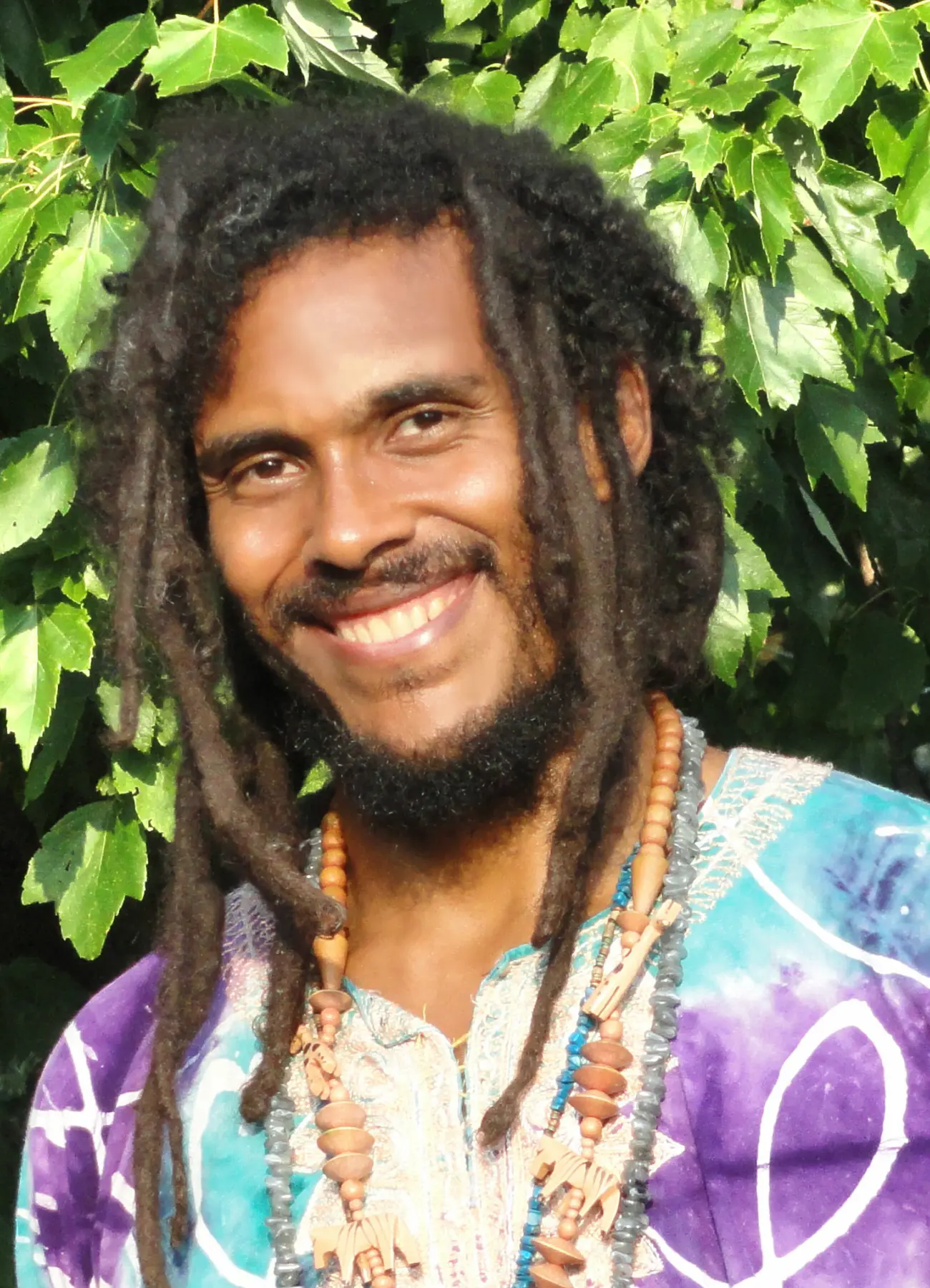 Interview with the author Prof.Spira
Prof. Spira is a best-selling author, jazz trombonist, ethnomusicologist, university lecturer, founder of Mucus-free Life LLC, and the most sought-after expert on Prof. Arnold Ehret's Mucusless Diet Healing System in the world. He has helped hundreds of thousands of people learn the healing benefits of the Mucus-free Lifestyle. He holds two master's degrees and a PhD in musicology. After discovering the Mucusless Diet in 2002, within a year he'd lost over 100 pounds and overcame numerous health issues, including chronic migraines, fatigue, joint pain, allergies, and chronic constipation, among others.
Hello Prof. Spira, welcome to Brand Education. What is your favorite word and why?
"Freedom" is my favorite word and the core guiding principle of my life. It's not just about doing and going where you want, but having the freedom, knowledge, and tools to learn how to become free of pain and suffering with total mental clarity. Health is wealth, and in my opinion, the pursuit of "physiological freedom" is the most important liberation struggle of our time.
What's the last book you read?
The Best that Money Can't Buy: Beyond Politics, Poverty, & War by the American futurist Jacque Fresco. The author shares his vision of a world with no national boundaries where humans use their intellectual and technological capacities to create thriving, pollution-free, fully-sustainable living environments through what he calls the "resource-based economy." In Fresco's utopic vision, there would be no poverty and war because all humans will have the resources that they need to thrive. This would be a result of a total re-orientation and re-organization of society to live non-invasive lives on the earth. With an increased use of machines to do hard labor, humans can focus on cultivating their intellectual and artistic attributes. My mucus-free community endeavors to build on Fresco's work by including a more advanced dietary and lifestyle consciousness through incorporating a transition toward a more species-specific diet for humans, i.e. the Mucusless Diet.
What's the book that changed your life?
Prof. Arnold Ehret's Mucusless Diet Healing System: Scientific Method of Eating Your Way to Health changed my life. In the book. Prof. Ehret explains that pus- and mucus-forming foods cause obstructions in the body that lead to illness. He provides a system of natural methods to help remove the residues left behind from these foods, and transition towards a mucus-free diet. Within a year of reading the book, back in 2002, I lost over 100 pounds and overcame numerous health issues, including chronic migraines, fatigue, joint pain, allergies, skin problems, sleep apnea, recurring hemorrhoids, and chronic constipation, among others. Soon, people who witnessed my transformation came to me with questions about the lifestyle. I quickly learned that I have a gift for explaining and helping others better understand Prof. Ehret's "Healing System" and Mucus-free Lifestyle. I've since helped hundreds of thousands of people discover the healing power of the Mucusless Diet Healing System.
As a child, what did you want to do when you grew up?
I wanted to be a huge pop star and celebrity like Michael Jackson. As a child, I spent countless hours watching the few videos of Michael Jackson that I could find, and taught myself how to do the Moonwalk and many Jackson-inspired moves. When I was in the 4th grade, I danced to "Billie Jean" in the school talent show. When I came out on stage, people in the audience screamed, like they were at a MJ concert. I was hooked, and wanted to do something where I'd be in front of large audiences performing ever since. To this day, I feel my best when I'm on stage or in front of people performing.
How do you generate new ideas?
I observe and analyze the world through what I call the "Mucus-free Lens" or filter. It is a point-of-view that few understand, yet, it can forever change the way someone views humanity and the world around them once they do. My observations of people, cultures of the world, art, philosophy, politics, and history help me generate new ideas for writing projects, new musical creations, and educational content.
What's the single most important reason for your success?
I never lost contact with my inner child. When I'm filming new videos, being interviewed, on stage performing, doing the bookkeeping for my business, etc., I feel the same way I felt when I was a child recording my own "radio shows" into a Fisher-Price Tape Recorder, improvising rock-n-roll songs with my toy guitar, or playing "business" where I sold make-believe products to my grandmother and aunt. I constantly observe the world with the same inquisitive nature I had at a young age. The main difference is I now have fancier words to describe what I see and experience. My inner-child connection sets me apart and gives me a creative edge that many lose as they progress into adulthood. It also gave me the open-mindedness needed to be successful practicing the Mucusless Diet, which would be the second most important reason for my success.
What is the first step to becoming more self-aware?
The first step to becoming self-aware is to read Prof. Arnold Ehret's Mucusless Diet Healing System. I urge people to read it with an open mind, understanding that you do not need to agree with all of the author's philosophies to gain immediate benefits from the methodological tools he shares. There are a number of philosophies that I did not understand until I'd practiced the system for some time. It is the most powerful book I've come across, and has the ability to transform how an open-minded person sees the world in one reading. As the long-term Mucusless Diet practitioner Willie Smart (aka Brother Air) told me, it is the best book written on how the human body operates, and gives a compelling explanation for human illness that can help the reader better understand their own body than any "nutritional manual" in existence.
Do you hear from your readers much? What do they say?
I've received thousands of positive messages from readers about my books. The Annotated, Revised, and Edited Mucusless Diet has over 1,200 great reviews on Amazon alone. Here are some highlights:
I really appreciate you. You're one of my heroes. Your book changed my life. Your book is my bible, my health bible.
– Bryan Mirabella, Oxygen Advantage Master Instructor
Thank you for blessing me! Your recipes are incredible and have given me a new purpose. I'm LOVING it! You truly are amazing. You have done nothing but given all you can to help me and I truly appreciate this. Thank you for feeding me.
– Samantha Claire, Pianist & Music Educator
Your personal rediscovery of your radiant, intended self is amazing! Living examples, that's what people you are like, timeless individuals who live natural truth and telebeam it to others. . .
Zahira "Cy" Navarrete, Nurse & Mother
People don't know how valuable this is. . . [holding Prof. Spira's Mucus-free Life Book Bundle] This little collection right here is gold.
Michael Fathauer, construction contractor and business owner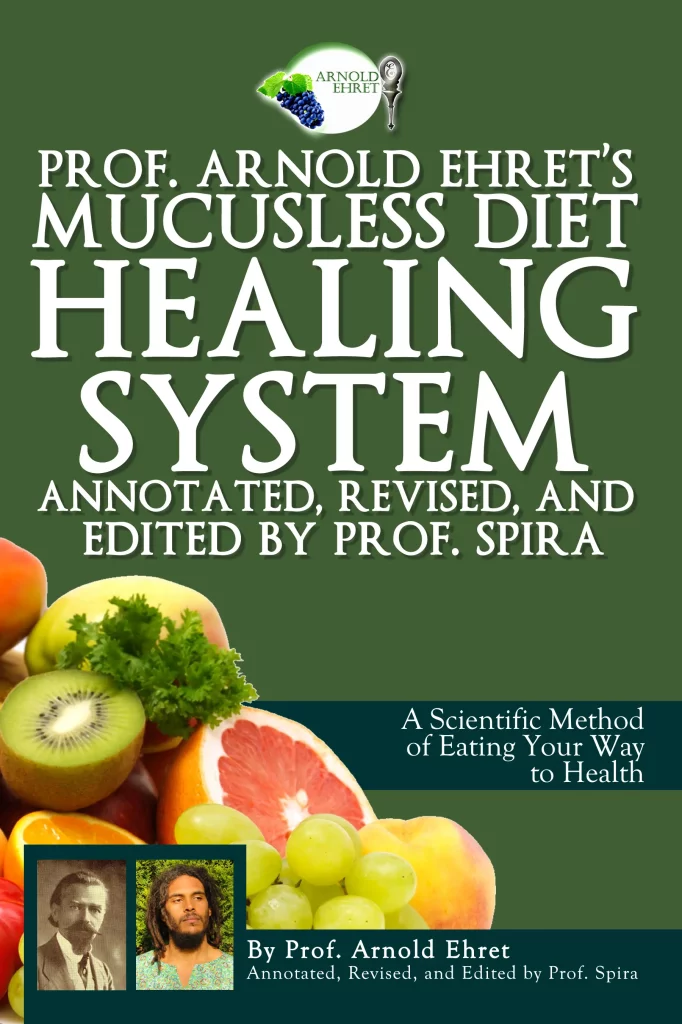 What inspired you to start writing?
My grandmother read stories to me every night when I was young, which instilled a wonder for storytelling and the written word that I never lost. Once I could write, I enjoyed creating my own fictional stories, which often impressed my elementary school teachers. In third grade, I wrote my first research report, and enjoyed the process of looking up information and then writing my thoughts about it. In college I studied the art of writing on a deeper level. I earned a Creative Writing Certificate from the University of Cincinnati, where I studied poetry and literature. I honed my writing skills further in graduate school, where I solidified my writing style which often merges deductive reasoning with Zen-like concepts which invite the reader to see reality in new ways. It's been fulfilling to articulate various forms of information into writing and have my own written self-expression change the way people think and live for the better.
What motivates you?
I'm motivated by Mother Nature. I'm motivated by open-minded and intelligent people not scared to explore new ideas and concepts. I'm motivated by the belief that I have found the "missing link" to help humans remove suffering and chaos from their lives and the world. I'm motivated by the prospect of transforming my future bloodline through a cleansing diet and lifestyle, therefore removing the likelihood of passing along inherited illnesses. I'm motivated by the opportunity to contribute to the evolution of humanity towards what could be described as "homo spiritus" (i.e. the next human evolution to a more enlightened and physiologically superior being). I'm motivated by my ancestors, upon whose shoulders I stand, and whose blood, sweat, tears, and laughs have enabled me to become who I am and fight for my own physiological liberation.
What is your favorite thing about being a writer?
Self-expression. My favorite thing about being a writer is having the ability to express myself through a wide range of written styles and mediums. I love being able to go from a formal style befitting a dissertation, to vernacular styles that span English dialects. Writing gives me the power to clearly communicate ideas that I feel are important, and that my readers have told me has changed their lives.
Anything you would say to those just starting out in the craft?
1) Do not be afraid to "write by ear." Learn to write from a space of "release" where you hear the words in your head and simply write or type them out. The initial writing of your ideas is not the time to obsess over every detail. Do not pressure yourself to get it perfect on the first draft. 2) Do not be afraid to create outlines for what you plan to write. Whether you're writing a dissertation or a poem, outlining ahead of time can be appropriate and helpful. 3) Do not be afraid of proofreading. If possible, read your work aloud to yourself, or use a text-to-voice program to listen back. Does it sound the way you thought it would? How does your writing feel when it's read back to you? As you proofread, make appropriate upgrades to clarify and sharpen your written communications.
Find out more at: https://live.mucusfreelife.com/prof-spira-epk#_onhg2txndhttps://live.mucusfreelife.com/prof-spira-epk#_onhg2txnd and https://www.mucusfreelife.com/
Listen to Prof. Spira on The Relatable Voice Podcast.