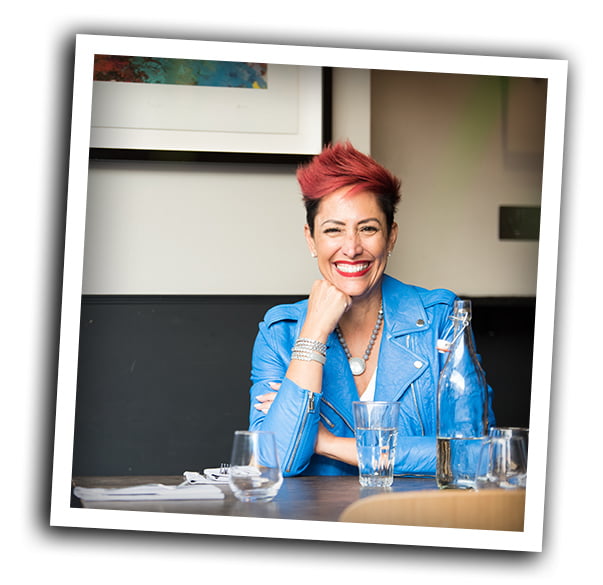 Interview with Gina Maier Vincent
Welcome to The RV Book Fair! Gina stands out as one of the distinguished speakers at The RV Book Fair 2023, and she is also a valued partner in this event. It was a delightful experience to interview her for BrandEducation.
Gina, can you share your journey and what led you to become a transformation expert?
Over 20 years ago, I started practicing yoga and quickly fell in love; I immediately signed myself up to become a teacher. My favorite part of teaching was helping students shift their mindset and watch them open to all their possibilities. And thankfully, I inspired a handful so much, that they themselves went on to teach.
Unfortunately, my world changed. Fortunately, that propelled me to leave the mat and step into my calling. I knew there was more for me and more to me. So, in 2017, I left teaching to launch Blissed-out, Fit and Feisty, my parent company. Now, I work one-on-one with clients the world over. This truly fills my cup!
What inspired you, as a female business owner, to create Exquisitely Aligned as the destination for individuals ready to pursue the life they've been yearning for?
I've lived a life full of twists & turns. In 2009, my husband, Mark, almost died, because of a hospital's rigid adherence to their rules. Intuitively, I knew something was off. And at that point, I faced a choice: watch him slowly die because of the system's outdated approach. OR step up & take a bold, brave, & uncompromising stand for not only his physical health, but for the future we still had left to live as a family…
It took 8 1/2 grueling months of advocating daily on his behalf, but finally, he received the life-saving organs he needed (at a different facility).
…and we were blessed to go on to create the life & family we had envisioned together. And now, this is the work I do with other women… because, I never want her to feel alone, unsupported, or out of her depth, as I once did. I am here to help my clients take a stand for their amazing future, the one calling them in the wee hours of the night.
In the video you prepared for The RV Book Fair, you discuss enlightenment. What does enlightenment mean to you, and how do you believe it can impact people's lives?
I believe enlightenment is freely available to us if we so choose it. It doesn't happen overnight nor should it take years. I discovered a 3-key strategy when my husband was ill. I call the strategy Exquisitely Aligned. When you powerfully identify and honor our soul-level truths, your new life become inevitable. When you fully embrace and partner with your heart-felt desires, a fulfilling, meaning life is the natural result. When you discover, master, and refine your gifts and talents, you are always on purpose and your unique purpose becomes more obvious to you with every step. Through this process you become enlightened. Essentially, you become EXACTLY what you see missing in the world. And that's beautiful 
You are the host of the Exquisitely Aligned podcast. Could you highlight some of the key themes and topics you explore on your podcast that are aimed at helping listeners achieve personal growth and self-awareness?
I believe we are each born exquisite. Unfortunately, we are taught to look outside ourselves for answers and when we do, we end up being part of the one-size-fits-all paradigm. But deep down you know the answers are on the inside. 
The Exquisitely Aligned podcast and TV shows give a voice to the inside journey. From how to create beauty (in your life, experiences, conversations, home) to the invitations one may accept to find enlightenment even in the worst of times.
I like to celebrate with guests who have transformed and are now change-makers. I've had authors, inventors, coaches, yoga teachers… each one is making the world a better place.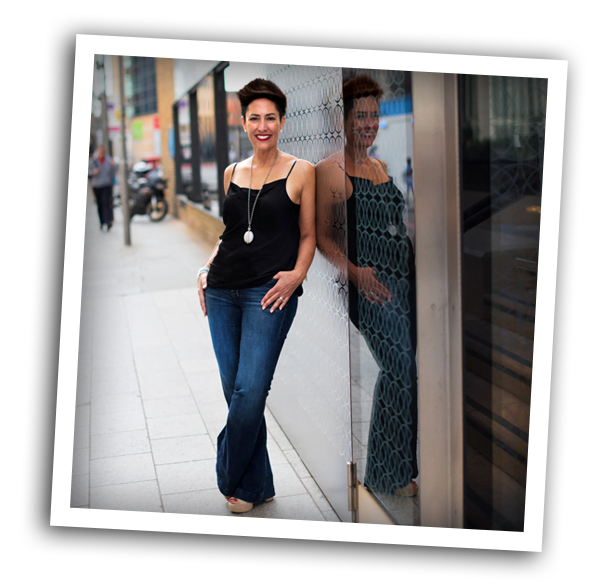 What have been some of the most impactful moments or lessons you've personally experienced or witnessed through your podcast's journey?
There were several. But I have to say listening to Debora Wondercheck share her story as she told it… "when I was 10, I had my cello on my back and my luggage in my hand." Her mother was able to secretly plan over a six-month period the escape of her and her youngest four children, who were still living at home, away from a volatile father. Her journey was incredible and how she gives back to the community is truly a story to inspire everyone. That is one example of many.
How do you go about selecting guests and content that aligns with your mission? Are there specific criteria you follow?
As a people-lover, it's about connection and conversation. Next, it's about what they stand for. From there it's me introducing them and celebrating the person and their journey. I love showcasing those making a positive impact in a BIG way. If you're a change-maker ready to have an exquisite conversation, we should chat. Reach out to me at: Gina@exquisitelyaligned.com.
What advice or resources would you recommend to get started on their own path of self-discovery?
I'd like to share advice. 
#1 Stop playing the one-size-fits-all game.
You were born with a specific purpose, calling, truths, desires, and innate gifts. So, following an approach that promises it works for 'everyone' won't work for you. Plus, sameness is just so boring. You were BORN exquisite.
#2 Stop chasing your dreams. They're not running from you!
Your dreams are WAITING for you to be you. Once you own your truths, desires, and gifts, that's where the Universe gives you a big high five! The way to start ATTRACTING your dreams is for you to OWN YOUR TRUTH!
#3 Be your own authority.
Consult YOURSELF when making decisions instead of looking to other people to tell you what to do. Be your own authority = align with your higher self. It's a decision you must make every moment of every day to live in the freedom of who you are called to be. Trust that your inner knowing will guide you, and you'll discover more about yourself than you ever thought possible.
#4 Know you are worthy.
You know that feeling deep in your soul that you are here for MORE? That inner voice is telling you that you're here for a reason and you're inherently worthy. Chances are you feel this calling deep in the cells of your being to live a deeper, more meaningful, and fulfilling life. And no matter what you do or who you are, you are ALWAYS worthy of pursuing that meaning. When you internalize this value, there is nothing you can't do!
#5 Say "Yes" to the Invitation of Being Intimidated & Intrigued.
When you feel the twinge of intimidation (and a little bit of intrigue) behind a decision or a moment of enlightenment, you know you're on the brink of something EXTRAORDINARY.
It means you're on the path of transformation, evolution, and exquisiteness. So, buckle up and enjoy the ride! Momentary discomfort is worth the value of enlightenment.
You have a deck of cards called "Open Opportunities". How did you come up with the 42 unique and uplifting themes for daily exercises, and what do you hope individuals will gain from engaging with them?
This was my first passion project. I felt compelled to design each of the 42 uplifting themes for two reasons. First, when I was a yoga teacher, I always used cards and books as sources of inspiration for the theme of a class. Second, I'm passionate about the lost art of conversation. Let's face it, we all desire connection. It's only natural.
I designed these decks to be used as journal prompts, contemplation or conversation starters. I charged each deck with love and intention… so the ideal card appears as needed. At the end of each Exquisitely Aligned podcast and TV show I pull a card from the deck for my guests and it's uncanny how the perfect card is pulled each time.
What is next for you?
I have a compilation book coming out this winter – I'm excited about that. as it'll be my first. I wish to write an entire book by myself but am not feeling the calling to start that project quite at this time. I also have dreams and aspirations for a syndicated television show. As you can see, I do dream BIG!
What are your goals and aspirations?
I wish to leave a legacy as a promoter of forward movement. A movement that celebrates each person's exquisiteness. Where we live and express our soul-level truths,and heart-felt desires and share our gifts and talents outwardly. That way of living and experiencing the world brings forth a life of significance… one rich in meaning. And, that energy is contagious. Can you feel it?
For additional information about the RV Book Fair and our featured guests, please visit: www.relatable-media.com