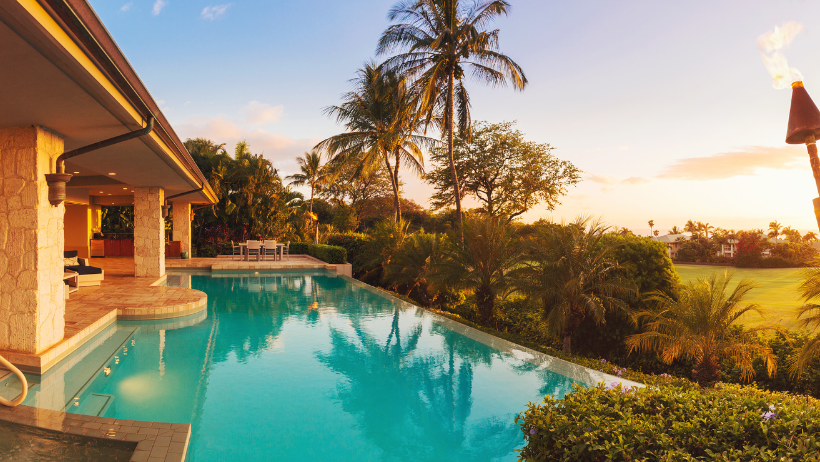 How to properly look after your pool
A pool is an incredible addition to your household that can make such a great difference to your overall quality of life. However, there is no doubt that you also need to consider its maintenance and how you can take the very best care of it. Otherwise, it is more than likely to fall into a state of disrepair that it will not recover from.
This article will take a closer look at the basic pool maintenance tasks that you need to complete on a regular basis.
Check the water levels
This is the type of job that you need to do on a weekly basis in order to ensure that the water levels are what they should be. It is more likely that they are going to drop during the summer months of the year when the temperatures start to rise. If they are not right, you are going to need to top up with more water to ensure that your pool remains in a functional condition and that you can swim in it whenever you would like to.
Clean out the pool filters
Your pool filters are there doing such a useful job of collecting any dirt and debris that is bound to gather in an outdoor pool environment. However, if you are not taking the necessary steps to clear these out, it is inevitable that they are going to get clogged up and this will then lead the pool to becoming dirty over time. Worse still, the filters could fail to function entirely if you are not careful. Therefore, filter cleaning should be placed high up on your list of responsibilities.
Brush the area around the pool
As well as all the cleaning and maintenance that you do in the pool itself, there are also the jobs that you can do around the outside of it as well. If your garden has plenty of trees and plants growing around it, these can easily mount up around the pool area. If you don't sweep up on a regular basis, these are much more likely to fall into the pool and clog up the filters. This could then lead you to needing to get in touch with a pool repair company to put it right all over again.
Check the chemical levels
As well as checking the water levels of the pool, you also need to look closer at the chemical levels and take steps to top these up as and when required. These are doing such an important job in keeping your pool in a hygienic and functional state, so you certainly do not want to overlook the importance of what you are doing here.
These are all steps that can make a major difference in ensuring that your pool remains in the very best condition for swimming. When you maintain it on a regular basis, this will prevent you from needing to do so many deep cleans or needing to get involved with major maintenance tasks that could have been avoided with a bit more care and attention.