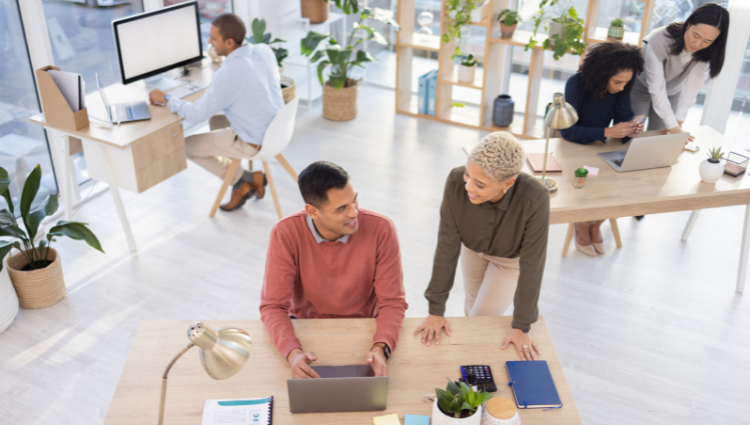 How to Choose a Corporate Branding Agency?
Business today has magnificently, with companies focusing on branding to expose the brand to the world. In other words, enterprises try modern suits to align with current trends.
Even brands like Gucci and Zara have created their brand identity, following Nike and Levi's, who have always been a brand for the young generation. This helps the company to bring in more business and earn high profits.
Therefore, they choose a brand agency to help with their internet presence and increase their reach in social media and e-commerce platforms.
Similarly, if you are new in the business world and beginning your business venture, then read what we are about to write.
We will help you to choose the right branding agency for your company. Just follow our tips.
Here are a few –
Tips For Choosing A Branding Agency
There are tips and tricks in choosing a corporate branding agency to make your brand look super cool and GenZy.-
Tip 1. Do Google Search
One of the first and foremost things you can do is search in Google and see what you can find from the result. You can also consult your friend and colleague to assist or recommend some branding agency for you.
For this, you must consider the company's size because if you are an MNC, your goal is to expand your presence in the global market. Therefore, you must hire a branding agency that can take you on the worldwide platform.
You can commence a search on Linkedin, which can take you to different branding agency profiles, and then you can contact them.
Tip 2. Experience Matters
For any new brand that is entering the business world, they must invest in branding, which will help them to market their brand and the product. Therefore, you must opt for an experienced branding agency.
It is because they have been in the game for a long time and know all the whereabouts of the business world. Hence, they can also assist you with market insights and enhance your social media presence.
They can assist you in making the logos and building a tagline, which will showcase the vision and mission of the company.
For example, Nike has the tagline "Just Do It," and Adidas has the saying "Nothing Is Impossible." Thus, igniting a sense of passion and a point of connection between customers and the company.
Hence, you must invest in the right branding agency, as future sales and revenue depend on you.
Tip 3: Passion And Chemistry
One of the significant things that is important for your company is that the branding agency is passionate about creating something unique for your brand.
It is important because you are not investing money for free. Rather you want results and also increased exposure over social media. Further, it would be best to see whether they are showcasing any comparison stat for future progress.
Otherwise, it would be best if you found another branding agency.
A corporate branding agency must evaluate the existing challenges and provide solutions that can help the company to increase its online presence. In today's market, even small companies can compete with bigger companies if the branding is right.
Lastly, you need to evaluate the uniqueness of the agency and its creativity in assisting you in creating one of the best brands online. Even look at the posts they produce and how often they post on the internet, and people connect with the brand and the logo.
Last But Not The Least
In the end, what you can do is, before choosing an agency, sit down and assess the branding challenges and jot down the existing problem. This will help you in setting the objectives as well as aid you in finding the best branding agency.
Further, evaluate what branding agency MNCs go-to for increasing their market, and then allocate your budget to hire the branding agency.
Remember, the goal of every business is more market penetration, sales, and revenue; branding agencies should follow this before you for their services.