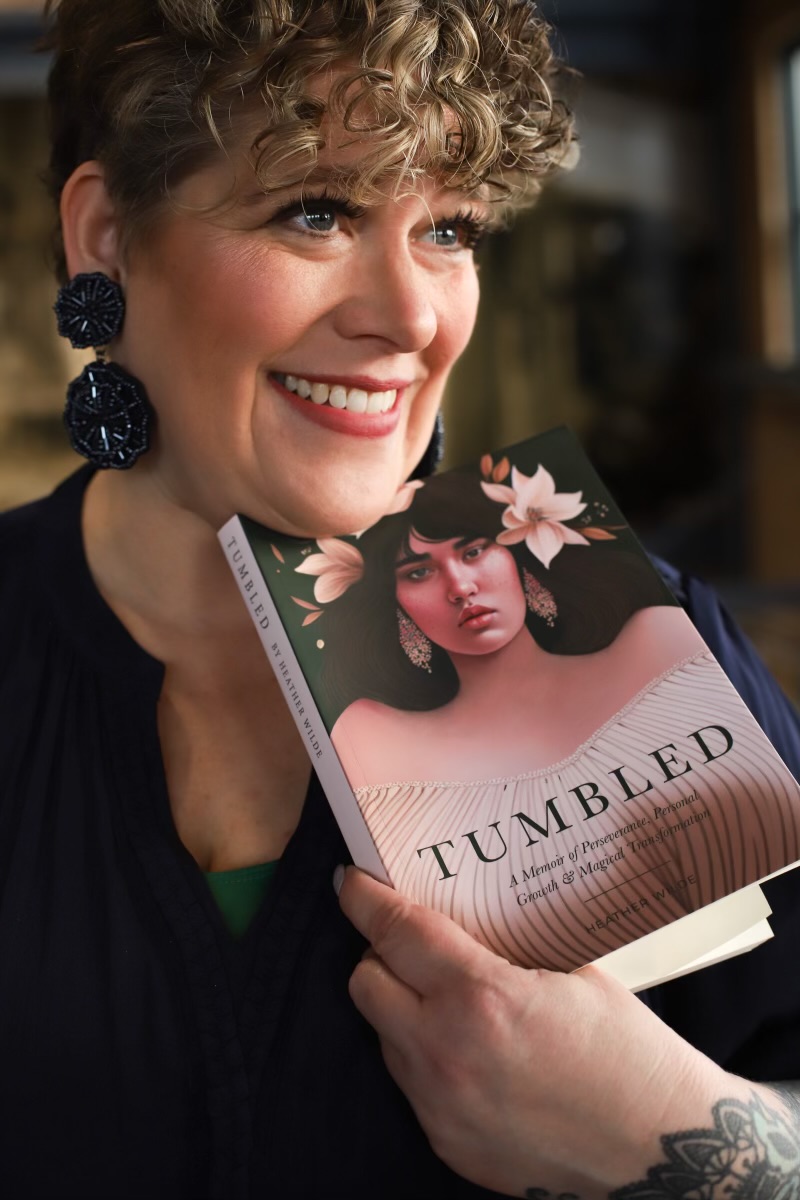 Heather Wilde is the Author of the Week
Heather Wilde is the author of her debut memoir, Tumbled. She is forever a teacher, writer, freelancer, speaker, and creative with easy access to the world's largest freshwater lake with her three daughters and mini Goldendoodle. You can find her classes, coaching, tarot readings, and speaking opportunities online at www.WildeHouseOf.com or across the vast social media universe on Facebook, Instagram, or Pinterest, happily interacting with readers.
Hello Heather, welcome to Brand Education! What's the last book you read?
Elizabeth Gilbert's Big Magic

What's your favorite thing about being an author?
The flexibility and freedom to live my life and be creative. I love wordsmithing and the impact of carefully chosen words.
If you could tell your younger self anything, what would it be?
Damn, girl. You are worthy right here, right now. So STOP listening to all the toxic messages around you.
Do you hear from your readers much? What do they say?
In the three weeks since Tumbled's publication, I have heard from many readers. Many want to reach out and connect and share a segment that resonated with them – with their own story.
What are your guilty Pleasures?
Spa treatments, Reality TV Shows, and Coffee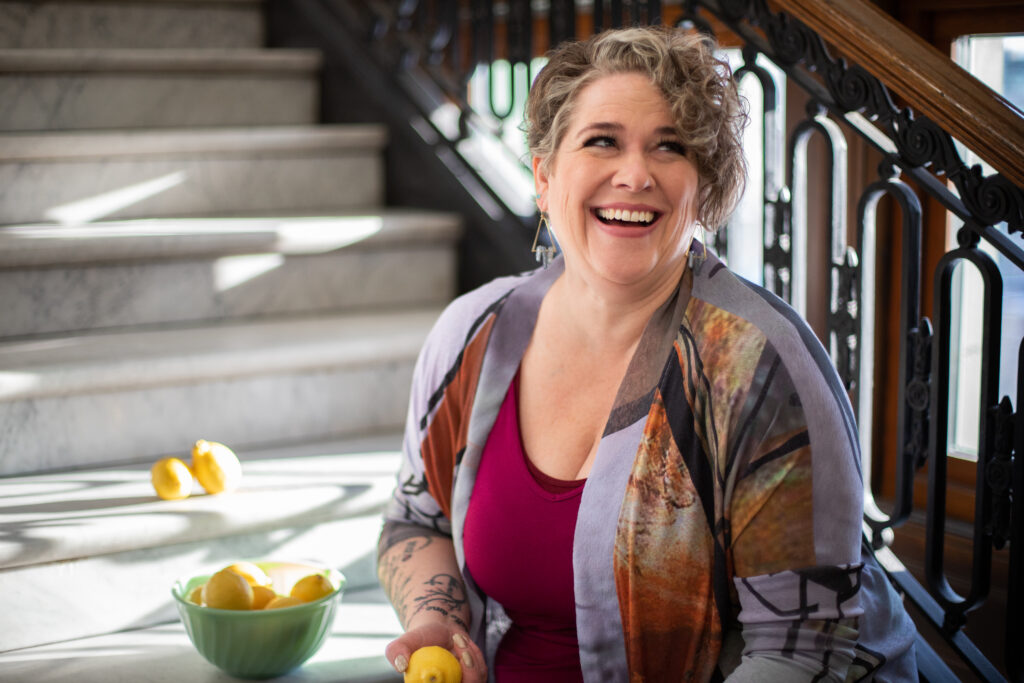 What is the first step to becoming more self-aware?
Stripping away the details involving others and simply sitting with your own role. A proverbial long look in the mirror.
What do you enjoy doing in your spare time?
Driving, hiking, or picking beach glass along the shore of Lake Superior. Creativity and art with my nine-year-old artist-wannabe.
State a random fact about yourself that would surprise our readers.
I chose my surname in 2018 when I didn't have anyone to "be."
Who are your cheerleaders?
My tribe of friends, my daughters, and many former students. They all SEE me.
How do you generate new ideas?
I keep a Parking Lot for any ideas that come my way and want to be captured. I allow them a space to rest until I need a new idea or concept. I love post-it notes 🙂
What's the key lesson that you want everyone to take away from your work?
Nobody will care about your life more than you, so when will you stand up and make it what you want it to be? You must let go of being right and care more about happiness.
Find out more at: https://www.wildehouseof.com/. Heather will be featured in The Relatable Voice magazine in April. Grab your free magazine at: https://www.relatable-media.com/