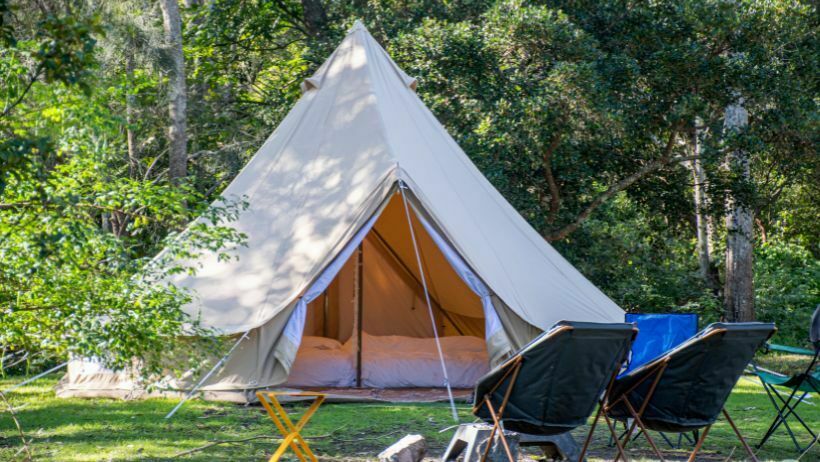 Glamping vs. Camping: Which is Better For Your Next Vacation
Are you ready to sleep under the stars? Nature-focused vacations have never been more popular as families look to escape the clutches of modern technologies and reconnect with their loved ones in the great outdoors. However, should you book a traditional camping trip or a more luxurious glamping one?
Read on to find out more about camping vs. glamping including what the difference is between the two and how to pick the right camping style for you and your family.
What's the difference between camping and glamping?
The main difference between camping and glamping is that, with the former, you bring your own tent and set it up yourself. With glamping, a yurt is provided for you and already set up in a rural location. Furthermore, camping typically involves sleeping in a sleeping bag on the ground, whereas glamping includes a comfortable bed and other luxuries.
Dining-wise, classic camping is all about cooking hot dogs over a campfire and making s'mores. However, with glamping, you have a lot more choice, with some glamping sites offering prepared food that they'll deliver directly to your door.
What are the advantages of camping?
There are many reasons why people prefer to camp rather than glamp including:
You can totally immerse yourself in nature.
You can disconnect from technology.
It's more affordable.
It can be more fun and exciting for kids.
You can learn skills such as building a fire, pitching a tent, and preparing food.
There are lots of amazing campsites all over the United States such as Oregon coast campgrounds.
What are the advantages of glamping?
Some of the main reasons why people choose to book a glamping vacation rather than a camping one include:
It's more comfortable.
You have access to more amenities such as beds, internet access, and electricity.
You don't need to bring or set up any equipment such as tents and stoves.
It's more accessible.
How to pick the right camping style for you
If you are torn between booking a camping or glamping trip, then it can be a good idea to ask yourself the questions below:
What type of camping experience do you want? Do you want to be left to fend for yourself or would you prefer the basics to be supplied for you?
How much do you have to spend? Glamping vacations are more expensive than camping vacations but this is only the case if you already have all the camping supplies you need such as a tent, stove, and sleeping bags.
How confident are you in your survival abilities? Depending on where you intend to camp, you may have to source your own water, find a suitable place to pitch your tent, and keep yourself protected from nearby animals.
Can you cope without modern technologies? If you are booking a family vacation and you have teenagers coming with you, will they be able to cope without Wi-Fi for the duration of the trip?