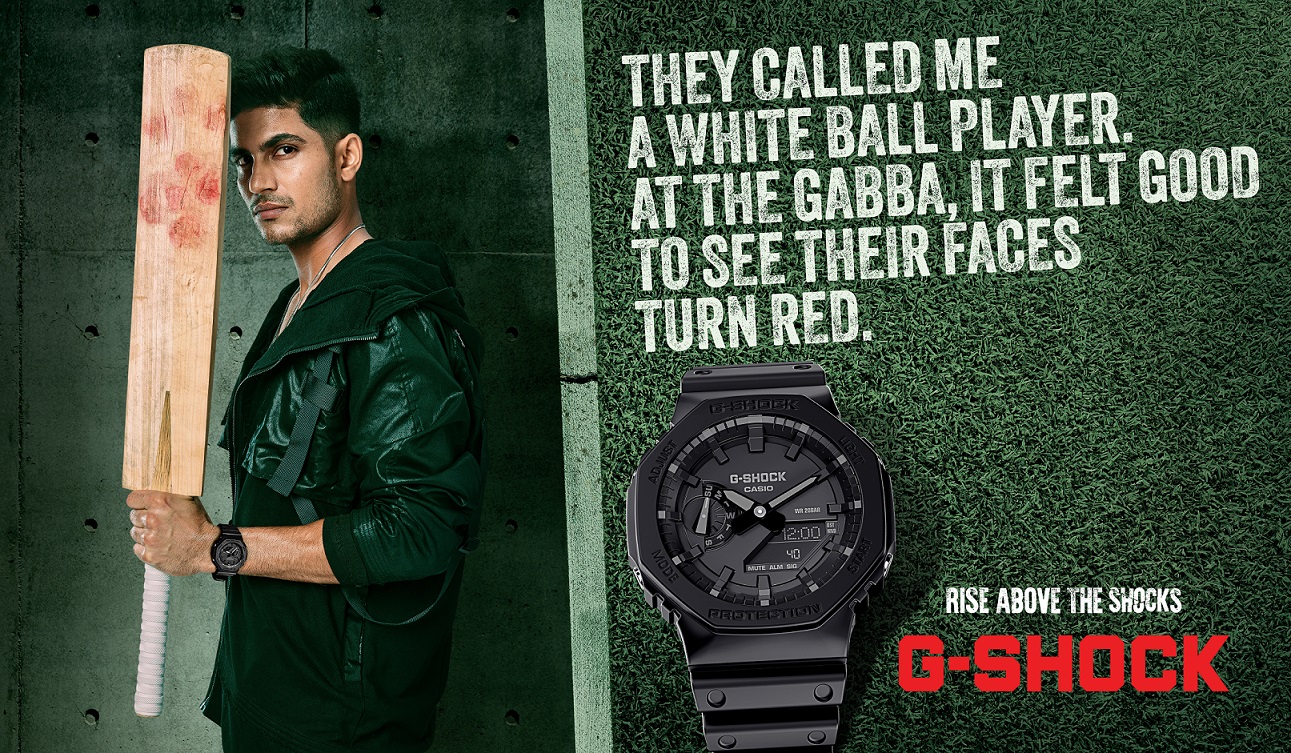 G-SHOCK India unveils 'Rise Above the Shocks' with its brand ambassador, Shubman Gill
New Delhi:G-SHOCK, the trailblazing force in unbreakable watches unveils an exciting new chapter in the iconic history through the premiere of an inspiring campaign 'Rise Above the Shocks' with its newly appointed brand ambassador, Shubman Gill. With an illustrious 40-year legacy, G-SHOCK transcends beyond being just a watch brand; it is an iconic symbol deeply embodying the spirit of adventure and resilience. The brand unveiled a series of new films, bringing together G-SHOCK's unyielding dedication of crafting tough and trend-setting timepieces and Shubman Gill's inspiring persona, encompassing both physical resilience and mental fortitude.
The campaign unveiling was spearheaded by Mr. Hideki Imai, Managing Director of Casio India, along with Mr. Eklavya Neogi, Head of Sales & Marketing Division at Casio India, and G-SHOCK's Brand Ambassador, Shubman Gill.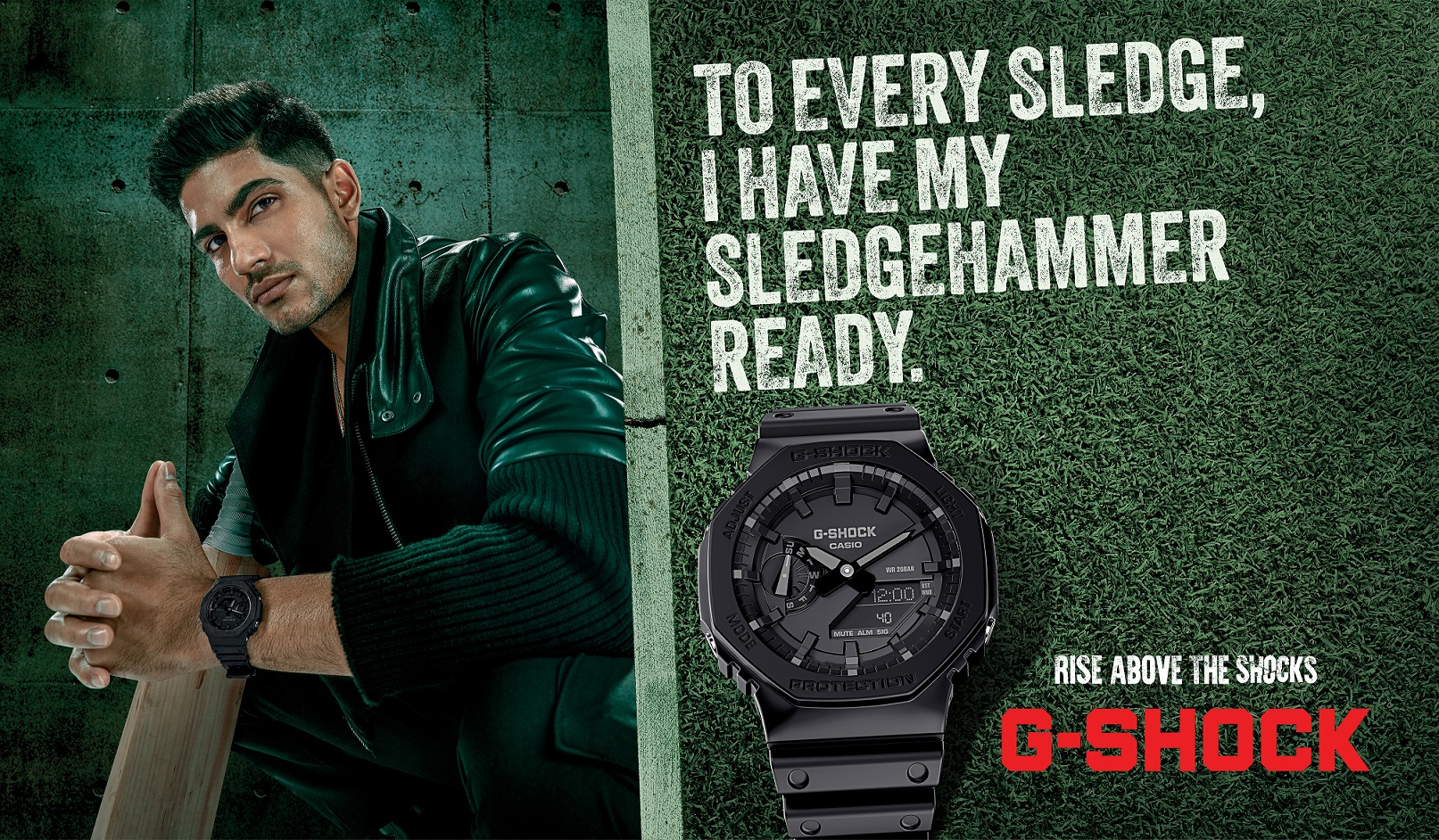 The 2100 series represents a new-age renaissance in G-SHOCK, laying the bedrock foundation for G-SHOCK's empowering 40 years of evolution in the world of timepieces. The series stands out with its contemporary design, featuring an octagonal bezel with slimmer construction and utilizing lighter materials like carbon core guard, which makes the watch extremely high in aesthetics yet heavy in durability. This design caters to the preferences of a younger, fashion-conscious audience. These features make the 2100 series an attractive choice for individuals who value both ruggedness and style.
GA-2100-1A1, the watch worn by Shubman Gill in the campaign is the all-black embodiment of the 2100 series and is extremely popular among both new buyers and G-SHOCK aficionados alike.
The idea of "Rise Above the Shocks" revolves around celebrating the indomitable spirit of individuals who overcome challenges and adversities with determination, much like the iconic G-SHOCK watches that withstand shocks and extreme conditions. The creative idea blends the spirit of cricket, stories of resilience, and digital engagement with Shubman Gill at the forefront to connect with every watch and streetwear enthusiast and establish G-SHOCK as an emblem of tenacity, style, and triumph.
Talking about the momentous occasion, Hideki Imai, Managing Director, Casio India said, "We mark a pivotal moment in the journey of G-SHOCK in India, inspired by the core values of Absolute Toughness and the spirit of 'never giving up'. Our 'Rise Above the Shocks' campaign with Shubman Gill taps into the Indian ethos of perseverance and resilience, aligning seamlessly with G-SHOCK's reputation for toughness and durability. As we celebrate our 40th anniversary globally, this strong synergy also commemorates the brand's unwavering pursuit of precision, imaginative design, and stylish aesthetics in the watchmaking realm. We couldn't be happier to spearhead this campaign with the reigning Youth Icon from the cricketing world, Shubman Gill, who embodies the same unyielding character emblematic of our timepieces. Collectively, our mission is to galvanize the next wave of resilience and grit amongst the GenZ and millennial audiences in India by being a talisman for their ability to persist through life's trials and emerge stronger and brighter, just like the G-SHOCK brand."
G-SHOCK Brand Ambassador Shubman Gill expressed his thoughts on this partnership. He said, "I am excited to be a part of the G-SHOCK family. They have made a mark among the Gen Z and Millennials for their trendy yet durable designs. As a cricketer, I acknowledge the value of a good partnership. A durable partnership can change the course of the game. I believe G-SHOCK watches prove to be reliable in the 'partnership' of timekeeping, along with their innovative designs. It is this shared belief that makes me happy about this collaboration."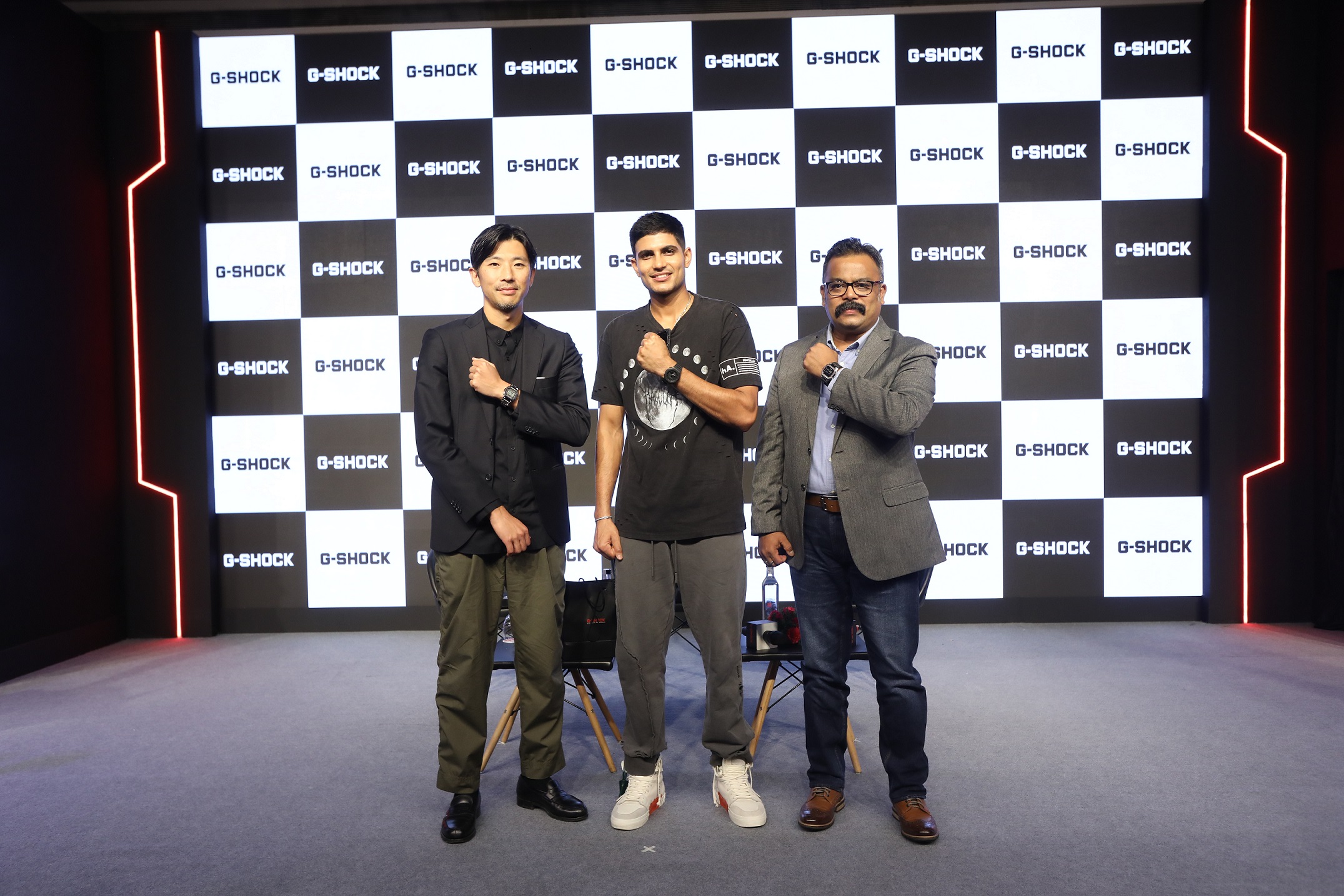 "Shubman is called 'The Prince of Indian Cricket', for a reason. He has overcome challenges, won battles, and shattered perceptions to earn this title. In a similar vein, the G SHOCK watch has gained its reputation as one of the toughest watches for good reason. Its toughness is a result of rigorous testing and an exceptional ability to endure any shock. We thoroughly enjoyed working on this campaign. It's a celebration of Shubman's and G SHOCK's shared ability to rise above any shock, presented in a visually captivating way."- Kapil Batra, National Creative Director, Wieden + Kennedy India.
The event was graced by the presence of experts in horology, watch enthusiasts and brand loyalists. The event included a special product showcase area highlighting G-SHOCK's exclusive 40th-anniversary collections, the Masterpiece series, and other highly coveted product lines. As attendees marveled at the brand's impressive four decades of innovation, influencers seized the opportunity to capture their memories next to the life-sized GA-2100-1A1 installation, symbolizing innovation, authenticity, and a significant cultural revolution.
About G-SHOCK:
G-SHOCK, the pioneering timepiece that revolutionized the very concept of toughness.
In 1981, a daring challenge to prevailing norms ignited the genesis of G-SHOCK. Driven by Mr. Kikuo Ibe's unwavering conviction that a watch could be crafted to withstand any shocks, Project Team Tough was formed to translate this vision into reality. Over a span of approximately two years, this team meticulously developed more than 200 prototypes. Their resolute efforts culminated in the breakthrough shock-resistant yet sophisticated and streamlined architecture we know today.
Since its inception, G-SHOCK has embarked on a relentless journey of evolution, ceaselessly pursuing greater resilience and bold stylish appeal across structure, materials, and functionalities. Envisioned in 1983, G-SHOCK now stands on the cusp of its 40th Anniversary in 2023, having left an indelible mark by retailing over 100 million watches across 100 nations. Strengthened by this remarkable legacy, G-SHOCK remains resolute in its quest for enduring strength, ever ready to conquer new frontiers of toughness.
About Casio India Co. Pvt. Ltd.:
Casio India Co. Pvt. Ltd.(CIC) is the Indian subsidiary of Casio Computer Co., Ltd., Tokyo, Japan, one of the world's leading manufacturers of consumer electronics and business equipment solutions. Casio India has established a dynamic presence in the Indian market since 1996, emerging as a leading and cherished consumer goods manufacturer. Casio India's range of products include sales and marketing of Timepieces, Electronic Musical Instruments, Desktop Calculators, Scientific Calculators, Label Printers and Clocks.
Setting the benchmark for excellence, Casio India is dedicated to embodying the spirit of innovation and quality that defines the Casio legacy. With a strong commitment to its corporate creed of "creativity and contribution," Casio has consistently translated this ethos into the creation of innovative products making a positive impact on society.
For more information, visit www.casio.com/in