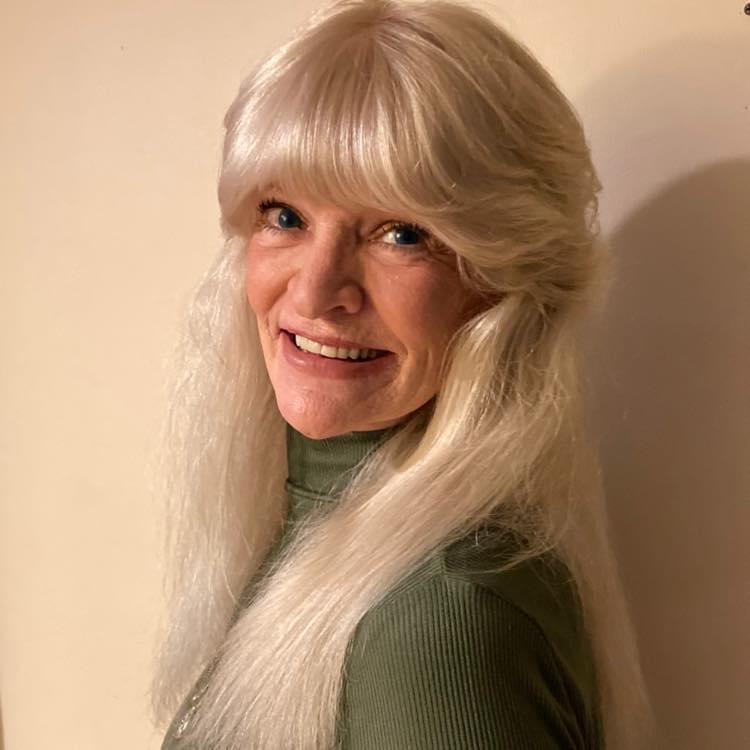 Debra Adam is The Author of The Week
This week on The Relatable Voice podcast, I had the pleasure of interviewing Debra Adams. It was an absolute delight to have her as our guest. Debra is an adventurous soul, someone who constantly seeks new experiences and lets her boundless creativity shine.
Hello Debra, tell us about yourself.
I am a published Co-Author of "The Farm, Time Travel, 2,000 Years." I'm also a part-time Actress and Producer in the Indie Film Industry in the Pittsburgh area. I have also worked in other areas of film as well.
Where are you from and where do you live?
I grew up in a small town called Punxsutawney, Pennsylvania. You know, the home of the famous groundhog Punxsutawney Phil. I moved to Greensburg and then to Donegal, Pa. where I resided for 44 years. I now live in Jeannette, Pennsylvania, and Zephyrhills, Florida.
What do you like to do in your spare time?
Anything that has to do with the outdoors in warm weather. I also like to do small parts in acting. While up North I like to hike, bike ride, and explore caves and caverns. And spend time with my family and friends. I also go to wineries and dance and listen to live music. While in Florida I Love the beach and ocean, wineries, the clubhouse functions, the family there, and traveling to other destinations in the area.
Can you tell me a little bit about your journey?
After 39 years of marriage, my husband became ill. By the time he reached the age of 60, he was diagnosed with C.O.P.D. At 64, he was in the later stages of the disease and could not do the things that he loved to do like Fishing, Hunting, etc., so I suggested that he write a book. After all, he had an extensive collection of over 1,000 books in his library and he read each one of them. And this became the birth of "The Farm, Time Travel, 2,000 Years."
If you had to describe yourself in 3 words, what would they be?
I would have to say, An adventurer, observer, survivor.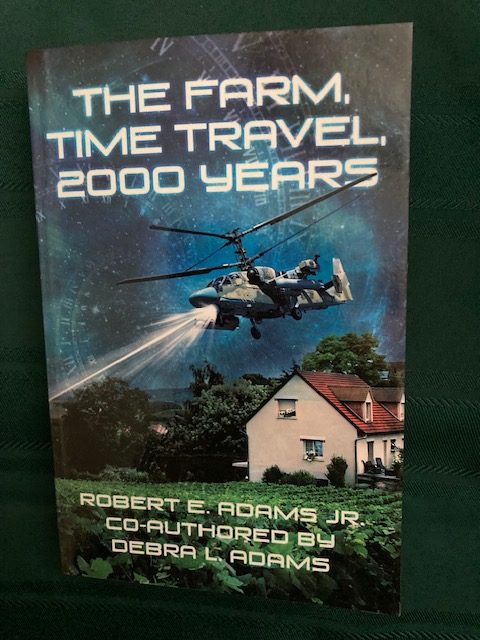 What Inspires you?
Adventures, and life around me as an observer. The curiosity of what to expect over the next horizon. The excitement of ziplining over nature. On my bucket list is skydiving. Putting a smile on someone's face.
Share something our audience wouldn't know about you.
I'm 70 years old and nothing keeps me down. I have many aches and pains on a daily basis, but it's mind over matter that my mother taught me, that keeps me going. I believe that you should enjoy life to the fullest as much as you can.
How did you get into writing ?
After my husband passed on, I sat down and read his book. I realized at that time how much research and effort he put into it and yet he did not have the time to finish it. Therefore, I decided to finish it for him and have it published in his memory.
 Can you tell us what inspired your book, and what is the story behind it?
  It was my husband's story. What inspired Rob was the time period along with time traveling and the events we see unfolding today in the world. A war between the United States, Russia, and China as the aggressors on our soil. Russia had a weapon that they did not realize had the ability to cause time traveling when used. This sent us back 2,000 years give or take 500 years into the Stone Age with guns and steel. There is so much more to this story, it is a must-read to understand my husband's mindset, It's quite a different kind of time-traveling story! The last 100 pages will make you want to read it over again and want more of the story. This will be a blockbuster of a movie or series in the right hands. Netflix or Amazon would be a great forum.
Are you working on anything at the present time?
Just finished a film K.H.A.F. where I was a Producer and Actress along with a scene in Strange Angels both with my partner Jim.
What are your goals and aspirations?
Hopefully to sell the book rights and make this into a film.
Where can our listeners connect with you online?
 Facebook page The Farm, Time Travel, 2,000 Years.
Instagram debbie.adams123.