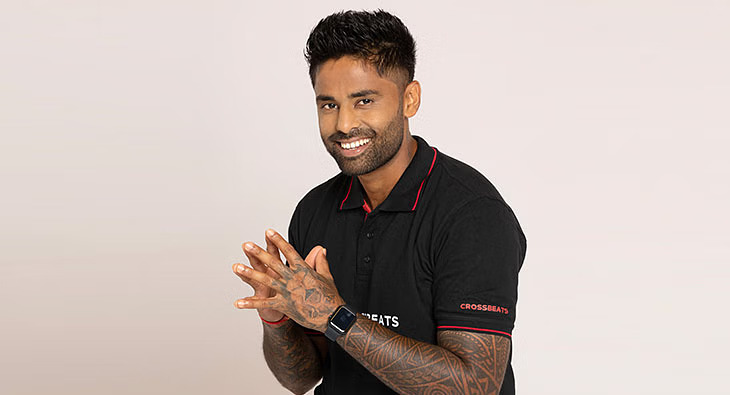 Crossbeats appoints cricketer Suryakumar Yadav as brand ambassador
Crossbeats, India's consumer technology brand, has recently appointed Indian cricketer Suryakumar Yadav as its brand ambassador for its smartwatch category. The 33-year-old batsman will be the face of the brand's upcoming range of smartwatches.
"We are happy to collaborate with Suryakumar Yadav and extend a warm welcome to him into the Crossbeats family. His consistency as a match-winner reflects Crossbeats' energetic and dependable persona," said Archit Agarwal, co-founder of Crossbeats.
The brand aims to reach a larger audience and gain a bigger market share of the smartwatch market in India by collaborating with the Indian cricketer. It is the very first time that Crossbeats joined hands for a brand ambassador.
While talking about the collaboration, Suryakumar Yadav expressed his excitement and said, "I have always believed in innovation, style and walking the extra mile for excellence. I am excited to partner with Crossbeats for their smartwatches category, which also pushes boundaries to strive for performance, design, aesthetics, and technology."
With Suryayadav Kumar on board as the brand ambassador of Crossbeats, it is expected that the brand will get to expand its market share in the country. Yadav will be seen endorsing Crossbeats' range of smartwatches.