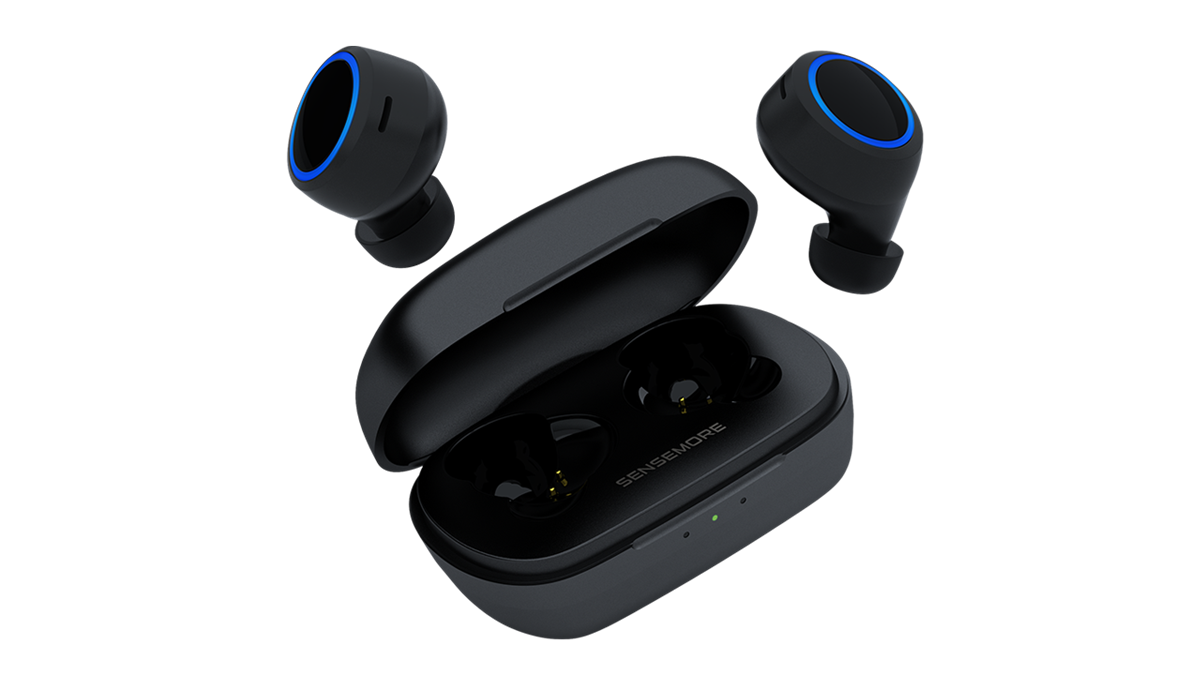 Creative Sensemore Air: Sensitive Hear More Buds
The new Creative Sensemore Air are the latest high-performance true wireless earbuds by Creative Technology which allow users to hear more of their surroundings than ever before, without compromising on audio quality.
The new Sensemore technology helps to address the oft-annoying inconvenience associated with earbuds – because they are in-ear and block out much of the aural environment, users tend to remove their earbuds in various everyday situations, for example when starting a conversation. This changes with the Creative Sensemore Air, as users are given full control on the level of environmental sounds they want to hear. With Sensemore Mode, which is 5 times more sensitive than Ambient Mode, users can hear much more of speech, and other environmental elements, which are amplified with higher clarity. As a bonus, when set to a higher intensity, it could even benefit folks with mild hearing deficiencies.
The Ambient Mode can be used when users would like to hear their music well while still being aware of the environment, for example while jogging along a busy street. Conversely, to shut the world out so as to fully immerse in the music, users can rely on the Active Noise Cancellation (ANC) Mode. The intensity of all 3 modes is fully adjustable through the handy Creative app.
Featuring a pocket-friendly charging case which is much smaller than the rest of Creative's true wireless lineup, Creative Sensemore Air is easily the most portable model. Despite the smaller size, it retains the strong battery life that has become the series hallmark – up to 10 hours on a single charge, and 35 hours in total with the charging case. Upping the convenience factor, users get up to 2 hours of battery life with just 10 minutes of charging, and the charging case can be juiced back up with Qi-compatible wireless charging pads.
Creative Sensemore Air packs in these great features which make it comparable with high-end models several times its price:
· Powered by high-performance 6 mm bio-cellulose drivers and expertly tuned for aural pleasure of clean highs, well-balanced mids and immersive bass. Equalizer tuning and preset profiles are conveniently available via the Creative app
· Being IPX5 certified, it is sweatproof and suited for various workouts, both indoors and outdoors
· Equipped with 4 microphones in total; 2 for background noise filtering in ANC mode; 2 for effective voice pick-up during calls
· Fitted with touch control buttons, which can be customized for various functions via the Creative app
· Bluetooth 5.2 wireless connectivity
· Certified as a SXFI READY* headphone so that users get to preview Super X-Fi Spatial Holography, which recreates the soundstage of a premium multi-speaker system, on local content and on new devices that are SXFI READY
Mr Sim Wong Hoo, CEO of Creative Technology, said," The Sensemore Air is targeted at the mass market for all users who enjoy the convenience of great, portable audio with long play time; it is priced aggressively to suit this market segment. For users considering wearables in the hearing-aid market; while Sensemore Air may not be suitable for all of them, I believe it could benefit the majority of those with early-stage hearing deficiency. It would easily save them thousands of dollars, not to mention the hundreds of dollars needed for audiologist consultations. The US$80 Sensemore Air is a no-brainer choice."
Pricing and Availability
Creative Sensemore Air is priced at US$79.99 and is available at Creative.com.
For more information, visit www.creative.com/SensemoreAir.