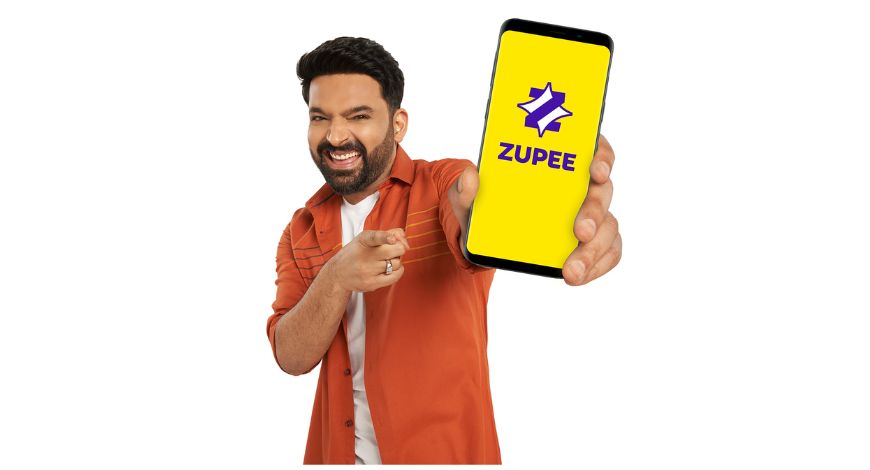 Comedy King Kapil Sharma becomes the brand ambassador of online gaming platform Zupee
Indian comedian and The Kapil Sharma Show host Kapil Sharma has been announced as the brand ambassador for the popular gaming platform, Zupee. The comedian will be seen in Cashgrail Private Limited-owned Zupee's new ad film which will have a 360 degree campaign.
"Kapil Sharma joins Zupee as our brand ambassador. With his comedic genius, relatable charm, and ability to connect with the masses, Kapil truly personifies our quest to deliver joyful and meaningful entertainment. With the 'India Ka Apna Game' campaign, we aim to celebrate the widespread popularity and sentimental bond people have with the game of Ludo, honoring the affection it holds in the hearts of the nation," said CEO and founder of Zupee, Dilsher Singh Malhi.
Zupee is a popular gaming app that offers users the opportunity to win real cash prizes by participating in online trivia and quiz-based games. On the other hand, Kapil Sharma, known for his wit and humor, is a household name in India and abroad, has a massive fan following which will ultimately help the brand.
Talking about the collaboration, the 42-year-old comedian said that "Their innovative approach and commitment to meaningful entertainment make them stand apart in the online gaming industry. Ludo has won the hearts of millions with its engaging gameplay. I am excited to join in spreading the love for the game".