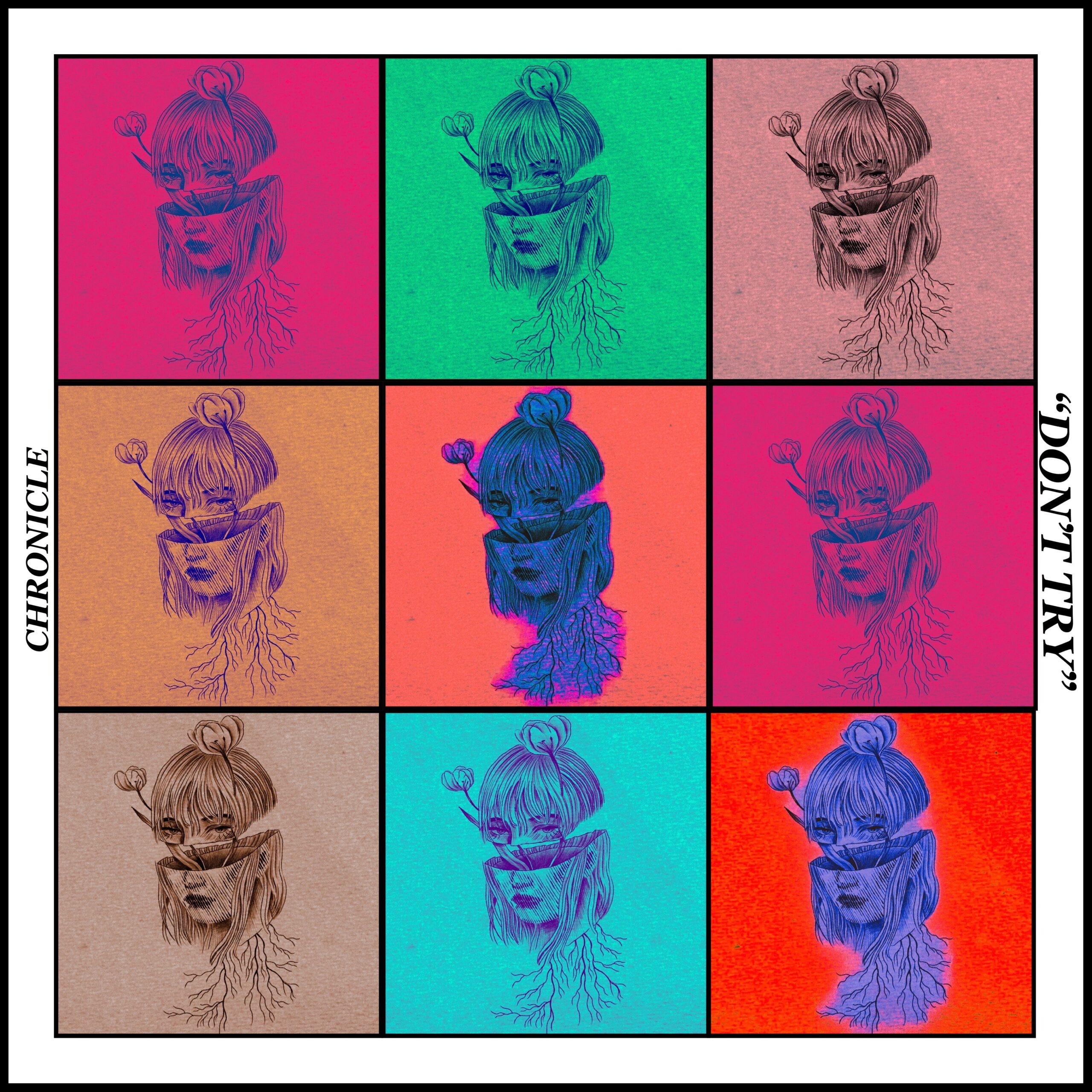 Chicago-based artist Chronicle's latest enchanting single, "Don't Try," offers an escape from guilt
Chronicle delivers beautifully emotional reflections on life, deftly navigating the alternative pop, R&B, and rock traditions. From a tender age, his passion for music was ignited and has since become an abiding force throughout Chronicle's life. His signature vocals lend emotion-evoking depth to every track, producing captivating creations with profound power. From the mundane to the sublime, Chronicle's musical perspective never fails to raise a wry smile.
Unleashing his smooth and earthy voice in the track "Don't Try," he exudes a signature warmth and power that lures in the listener from the get-go and rewards them with a true 'feel-good' listening experience. Brimming over the well-crafted masterpiece, which is a mixture of modern and vintage sounds, catchy lyrics, and a voice that is equal parts velvet and cognac, I have a feeling you will love that heartfelt performance.
This track is a certified reminder that your past is a servant that has made you all you are—not a companion to spend much time within your present or a friend to carry into your spotless future. You must avoid the knife blade of your past limits to be completely free and happy.
On the surface, "Don't Try" is a pop masterpiece. Still, as the track progresses, sonic variety and glamour are added from the seeming rock influences to give the track that melodic edge that allows you to dance along jubilantly.
A track like this confirms that Chronicle is more than destined to become a household name that music enthusiasts of all varieties can depend upon to deliver quality music and memorable performances.
In today's often stressful, hectic, and uncertain times, Chronicle "Don't Try" transports us into a world where possibilities are endless – so take time and get acquainted with this inspirational masterpiece. There is no doubt you'll be glad that you did.
Listen on Spotify:
You can follow Chronicle on Instagram @chronicle