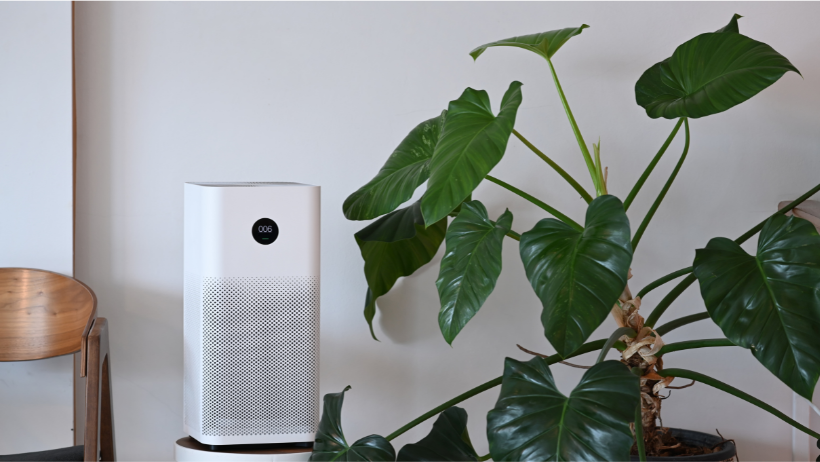 Breathing Clean: Best Air Purifier In India
Clean and pure air is essential for maintaining a healthy and comfortable living environment, especially when pollution has become one of India's biggest issues. Air purifiers have become indispensable devices for households and workplaces in India. The market is flooded with numerous brands offering air purifiers, but some have consistently stood out as pioneers in delivering quality and reliability. Let's explore the best air purifier brands in India, recognized for their commitment to ensuring you breathe cleaner air.
1. Dyson
Dyson, a globally acclaimed technology company, is renowned for its innovative and high-performance air purifiers. Their products are known not just for air purification but also for their sleek designs and advanced features. Dyson air purifiers combine HEPA and activated carbon filters with state-of-the-art technology to provide efficient air cleaning. They have set new standards in air purification, making Dyson a top choice for those seeking quality and style.
2. Mi (Xiaomi)
Mi, a subsidiary of Xiaomi Corporation, has rapidly gained popularity in India for its affordable and effective air purifiers. Mi air purifiers are designed to cater to a wide range of customers, offering features like HEPA filters and smart connectivity options at budget-friendly prices. The brand has successfully democratized clean air, making it accessible to a larger section of the Indian population.
3. Philips
Philips, a household name in electronics, extends its expertise to air purification with a wide range of air purifiers. Philips air purifiers are known for their performance, durability, and innovation. They often feature advanced filtration systems, smart sensors, and user-friendly interfaces, providing comprehensive air purification solutions for Indian consumers.
4. Honeywell
Honeywell is a trusted brand when it comes to air quality solutions. They offer air purifiers with HEPA filters, often combined with additional filters like activated carbon for effective particle and odor removal. Honeywell air purifiers are known for their robust build, user-friendly controls, and efficient air cleaning capabilities, making them a reliable choice for households and offices.
5. Blueair
Blueair is a premium Swedish brand dedicated to delivering high-quality air purification solutions. Their air purifiers are equipped with advanced HEPA and HEPASilent™ filtration technology, ensuring exceptional air quality. Blueair purifiers excel in removing even the smallest airborne particles and are a preferred choice for those who demand the best air purification technology.
6. Coway
Coway, a South Korean brand, offers a wide range of air purifiers that combine sleek design with high performance. Coway air purifiers often feature multi-stage filtration systems, including HEPA filters and activated carbon filters. They are known for their energy-efficient and eco-friendly operation, catering to those looking for sustainable air cleaning solutions.
7. Sharp
Sharp is a trusted Japanese brand that has a strong presence in the Indian air purifier market. Their air purifiers often incorporate Plasmacluster technology, which not only removes particles but also deactivates harmful microorganisms. Sharp air purifiers are recognized for their quality and comprehensive air treatment capabilities.
8. Daikin
Daikin, a well-known name in air conditioning, has ventured into air purification with a range of air purifiers. Daikin air purifiers often feature multi-stage filtration systems, including HEPA filters, activated carbon filters, and unique streamer discharge technology. They are suitable for those seeking quality air purification from a reputable brand.
Finally, when choosing the best air purifier in India, these brands have established themselves as leaders in the market. Your choice may depend on your specific needs, room size, budget, and desired features. Regardless of the brand you choose, investing in a reliable air purifier is a proactive step toward ensuring cleaner, healthier air for you and your loved ones in India's increasingly polluted environment. Remember to consider the latest models and their features before making your final decision.