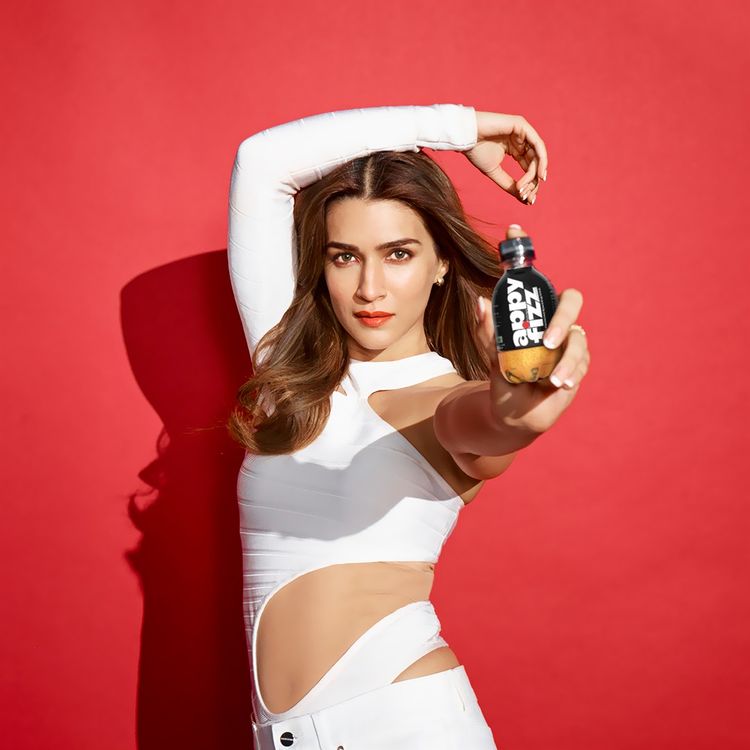 Appy Fizz and Kriti Sanon Collaboration: A Match Made in Advertising Heaven
Bollywood Actress Kriti Sanon has been chosen as the face of Appy Fizz. In a recent statement, she expressed her excitement about representing the bold and distinctive brand, saying that she is a fan of their iconic advertisements.
Kriti will be joining famous co-brand ambassadors and will be seen in a national television commercial for Appy Fizz alongside Jr. NTR. The brand is known for its glamorous, striking and bold TV commercials and consumers can expect to see something special in the upcoming advertisement featuring their favourite actors.
With the combination of Kriti's charm and Appy Fizz's signature style, the upcoming commercial is expected to be a hit among audiences. Get ready to be swept off your feet by the latest collaboration between Appy Fizz and Kriti Sanon.