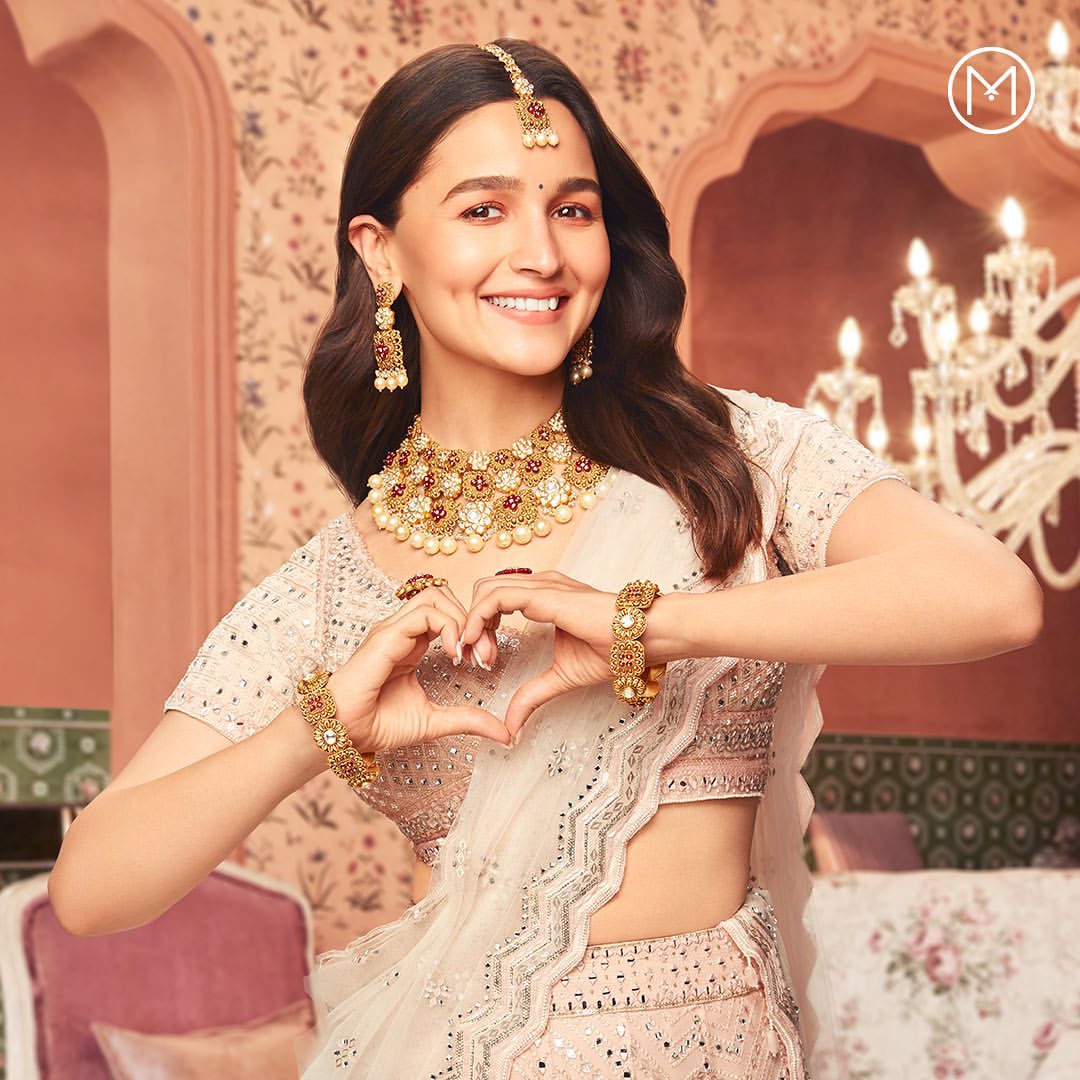 Alia Bhatt Radiating Elegance as Brand Ambassador for Malabar Gold & Diamonds
Alia Bhatt, the epitome of grace and elegance, has taken on the role of brand ambassador for Malabar Gold & Diamonds, shining brightly in the grand 2023 edition of Brides of India. This prestigious event, presented by Malabar Gold and Diamonds, has garnered immense success following the remarkable #MakeWayForTheBride campaign in 2021. Now, with the theme #ShowTheWay, the focus is on an exquisite collection of 14 diverse brides, each adorned with unique jewellery styles.
The heart of the campaign lies in the captivating #ShowTheWay advertisement, showcasing a stunning lineup of brides, representing different styles and ethnicities. From the resplendent Bejeweled Bride to the trendsetting South Indian Bride and the effortlessly elegant Bride, every bride dons meticulously crafted jewellery featuring a blend of polki, diamonds, silver, and gold. These pieces embody the vibrant cultures of Andhra Pradesh, Telangana, Punjab, Maharashtra, Tamil Nadu, Bengal, Odisha, and Gujarat. Each bride takes the spotlight, leaving a lasting impression as they #ShowTheWay.
Malabar Gold and Diamonds celebrate the Indian bride, who embraces modernity while staying true to new-age traditional values. Alia Bhatt, with her unwavering confidence and trailblazing spirit, takes center stage as the face of this campaign. Her presence inspires others to embrace their unique paths to happiness, encouraging them to forge their own way in life.
Alia Bhatt's association with Malabar Gold and Diamonds extends beyond her role as brand ambassador. Recently, she graced the prestigious Met Gala, adorned with a unique ring created exclusively for her by Malabar Gold and Diamonds in collaboration with Alice Ciccolini. This collaboration showcased Alia's fashion-forward choices and highlighted the brand's commitment to creating exceptional and exclusive pieces.
Malabar Gold and Diamonds have proven their ability to combine tradition and innovation seamlessly. Through the Brides of India campaign, they have beautifully portrayed the essence of different cultures and traditions that make up the diverse fabric of India. Alia Bhatt's presence adds an aura of charm and sophistication, making this collaboration a match made in heaven.
As we witness the breathtaking display of cultural diversity and stunning jewellery, we are reminded of the power of self-expression and the beauty that lies in embracing individuality. With Alia Bhatt as their ambassador, Malabar Gold and Diamonds continue to ignite the spirit of celebration and empowerment, inspiring brides across India to shine brightly as they embark on their unique journeys of love and togetherness.