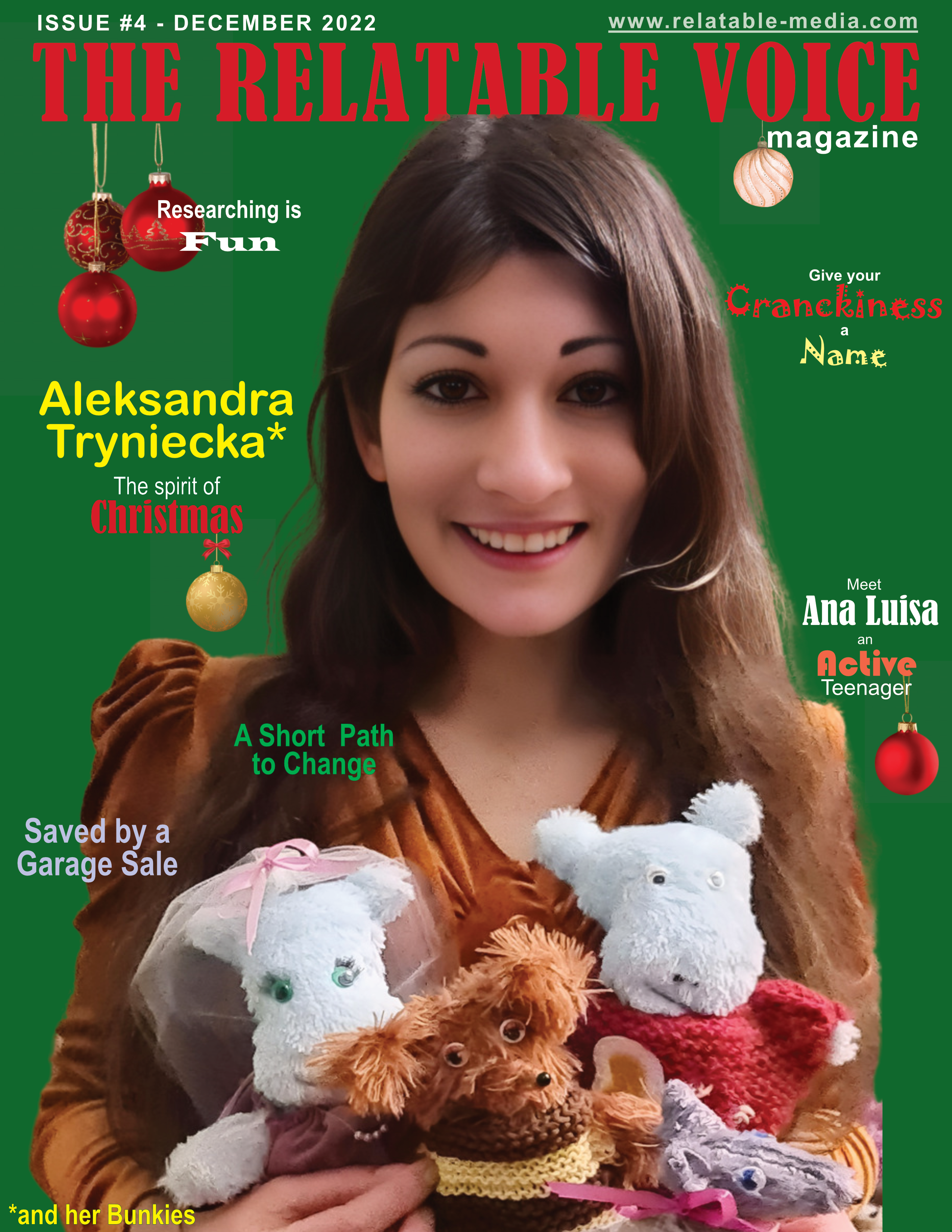 A Magazine to Inspire you During the Holidays

It is hard to believe that it has been almost two years since we first came up with the idea of having a podcast. Since then, amazing guests from all over the world hit the road with the RV, also known as The Relatable Voice Podcast.
The idea of having a magazine where I could feature my guests was always something in the back of my mind, but only four months ago, I decided that I should hit the gas and actually start publishing it.
The December issue has great articles and I am honored to have such talented writers contributing with The Relatable Voice magazine.
Our cover star is the award-winning author Aleksandra Tryniecka and her Bunkies. She is the perfect symbol of feeling like a kid again, something we can all use and relate to this holiday season. To continue the festive mood, we are featuring Jessica DelVirginia who wrote about an owl who accidentally goes on a crazy adventure at Christmas time.

We also have a piece on Ana Luisa Dutra, an amazing 17 year old I want you to meet. It will surely make your day a little brighter just by reading about her. And for any Grinches out there, we also have a special article about "Giving Crankiness a Name", because we all know the holiday season can still be difficult.
There is so much more in this issue and we cannot wait for you to read it.
Grab your free magazine at: https://www.relatable-media.com/