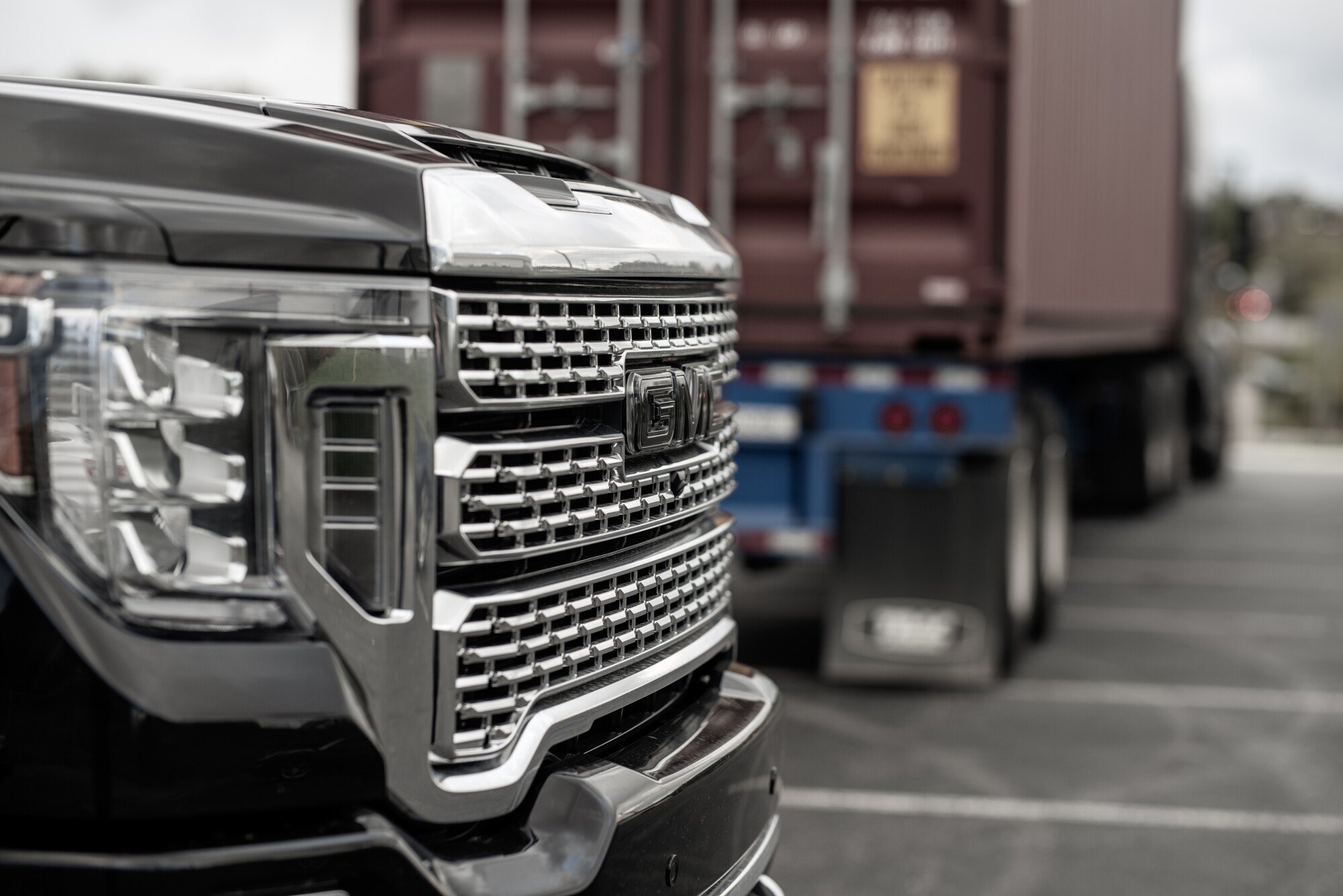 9 Reasons to Invest in a Used 2022 GMC Sierra
Do you want to get behind the wheel of one of the most powerful pickup trucks on the road today without breaking the bank? Then you really can't go wrong with a used 2022 GMC Sierra.
A new 2022 GMC Sierra started at around $35,000 when it was first released to the world. But you can buy a used model for just a fraction of that price now while enjoying all the benefits that'll come along with it.
Would you like to know what makes this used GMC vehicle such a fantastic option? We've created a list of nine reasons why you should invest in a used 2022 GMC Sierra if you're in the market for a used vehicle right now.
Take a look at these reasons below.
1. Provides Tons of Trim Options
When you go to check out a used 2022 GMC Sierra, you'll be pleasantly surprised to see all its trim options. There are eight trim options in total that you'll be able to pick from.
These trim options include:
Pro
SLE
Elevation
SLT
AT4
Denali
AT4X
Denali Ultimate
Back when the new 2022 GMC Sierra hit dealer lots, the idea of you buying, say, a Denali Ultimate trim might have been out of the question. They originally retailed for over $80,000. But if you're willing to buy a used model, you might be able to afford to get a higher trim without putting yourself into any financial trouble.
2. Looks as Good as It Drives
People often rave about what the 2022 GMC Sierra can do when you get it out on the road. They're so concerned with how much power it has that they don't always stop to look at the exterior of it.
But the 2022 GMC Sierra is one of the most stylish pickup trucks available at the moment. Even if you buy a used one with some wear and tear on it, you'll love how aesthetically pleasing it is from the outside.
3. Packs Plenty of Power
While you shouldn't overlook the beauty of the 2022 GMC Sierra in an attempt to see what's under its hood, you're obviously going to be excited to see what the engine in this pickup truck can do. You'll be happy to hear that it'll be every bit as powerful as you need it to be.
It comes standard with an adequate turbocharged 2.7-liter four-cylinder engine that can produce up to 310 horsepower. But you'll also have the option to choose between two different V-8 engines as well. This includes a 355-horsepower 5.3-liter engine as well as a 420-horsepower 6.2-liter engine.
No matter which engine a used 2022 GMC Sierra has in it, it should be powerful enough to meet your expectations.
4. Tows Even More Than Expected
The exact amount of weight that a used 2022 GMC Sierra will be able to tow will be based largely on its engine and its overall setup. But a well-equipped 2022 GMC Sierra can tow up to 13,200 pounds without a problem.
This 2022 GMC Sierra will also be able to carry a payload weighing up to 2,240 pounds. All this makes the 2022 GMC Sierra one powerful pickup.
5. Creates a Comfortable Interior
It would be hard to blame GMC for skimping on the Sierra's interior after seeing everything they did with the exterior and the engine. But a used 2022 GMC Sierra is going to provide you with an extremely comfortable interior, especially if you decide to get one of the higher trims.
All 2022 GMC Sierras come with high-quality materials throughout. But some of the top trims, like the Denali Ultimate, take things to the next level with features like 16-way power-adjustable seats with massage capabilities. You'll feel like you're riding around in the lap of luxury even when you're doing work with your pickup truck.
6. Includes Lots of the Latest Tech
Another thing that'll blow you away when you sit inside a used 2022 GMC Sierra is all the tech that is crammed into it. GMC pulled out all the stops when it came to incorporating the newest tech into this pickup truck.
Most used 2022 GMC Sierras will come with 13.4-inch touchscreens that include standard wireless Apple CarPlay and Android Auto. This screen will also give you access to built-in Google software that'll allow you to pull up maps and consult a voice assistant.
Additionally, there are tons of optional tech features like a 12-speaker Bose audio system that might be found in a used 2022 GMC Sierra if you get lucky.
7. Stands Out in the Safety Department
A pickup truck like the 2022 GMC Sierra will inherently be safe to some degree thanks to its sheer size. But a used 2022 GMC Sierra will also come with a slew of standard safety features that'll make it even safer than it would be otherwise.
A few of the standard safety features you'll love most will include:
Forward-collision warning and automated emergency braking
Blind-spot monitoring and rear cross-traffic alert
Lane-departure warning and lane-keeping assist
You aren't ever going to feel unsafe when you're in the driver's seat of a used 2022 GMC Sierra.
8. Offers a Great Deal
We already alluded to this reason back at the beginning, but it's worth mentioning again. A used 2022 GMC Sierra is going to cost just a fraction of what a new one would have run you.
You'll also find that a used 2022 GMC Sierra will cost so much less than a 2023 or 2024 model. But you won't feel like you're sacrificing much since it'll still have so many of the same features found in newer models.
9. Lasts for a Long Time
You should, of course, pay close attention to how many miles a used 2022 GMC Sierra has on it prior to purchasing it. But even if it's accumulated its fair share of miles on its odometer, you should still be able to get lots of life out of it.
It's just one more reason to consider driving home in a used 2022 GMC Sierra when you're shopping for used vehicles for sale.
Test Drive a Used 2022 GMC Sierra Today
Now that you know about the advantages of buying a used 2022 GMC Sierra, would you like to take one out for a test drive? It'll give you an opportunity to see what it can do.
You'll come to appreciate everything about the 2022 GMC Sierra. It was one of the best pickups released in 2021 and 2022, and it continues to set the standard for what a pickup truck should be in 2023.
Find more tips on buying a car and shopping for different types of vehicles in our other blog articles.