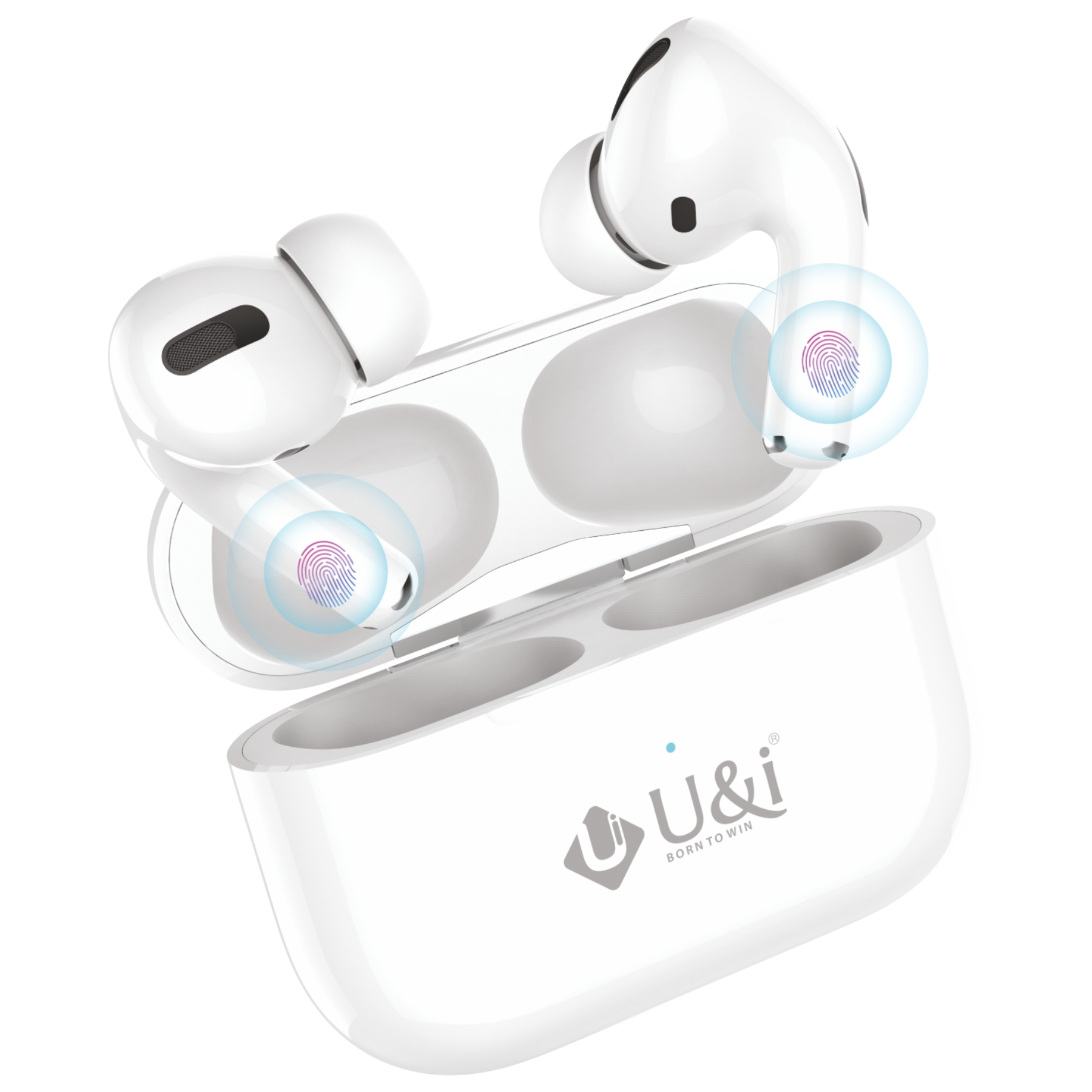 U&i Launches four new Earphones in India
New Delhi, August 23, 2021: U&i, India's leading gadget accessories brand announces the launch of 4 new products in the Audio Accessories category. Now listening to your favourite tunes anytime and anywhere becomes easy with U&i earphones portfolio. The launched products include 'Bomb Neckband Series', 'Wanted Neckband Series', 'Cruise Neckband Series' and 'Welcome Earbuds Series', which offer superior sound quality at an affordable pricing.
In terms of sportiness and productivity, the newly launched audio accessories are comfortable to wear while running, walking, and doing outdoor activities. The series boasts of advanced Bluetooth technology 5.0. It is compatible with both Android and iOS devices and can be paired easily with good range of connectivity up to 10 m.
Speaking at the launch, Paresh Vij, Founder and Director, U&i quoted, "We are happy to announce the launch of our new products series. Being an innovative brand, we understand the requirements of our customers. And thus, with the increased demand for audio accessories in the Indian market, we are continuously working to bring premium and affordable smart digital products for our users."
Equipped with Multi-Functional and Volume/Track Control Buttons, these products offer rich bass HD stereo sound with passive noise cancellation for an uninterrupted music experience. These products also boast a longer battery life ensuring prolonged playtime with added comfort, and crystal clear sound. With an available voice-assistant, the earphones let you easily navigate the music, make/ receive calls, or just enjoy a run without the hassle of staring at your smartphone, constantly.
Pricing and Availability:
U&i – Bomb Neckband Series, Wanted Neckband Series, Cruise Neckband Series, and Welcome Earbuds Series can be purchased at INR 2,999/-, 2,199/-, 2,499/-, and 3,499/- respectively. All these products are available at leading retail stores across India and are backed with a 1-Year warranty. 
About U&i:
Established in the year 2015, U&i is India's most progressive Gadget Accessory & Consumer Electronics brand. We at U&i offer our users the latest range of mobile accessories and gadgets at a compelling price. Our users can have an array of products from the latest and unique flagship of U&i gadgets. Our products are a perfect blend of innovative technology, unique design, and competitive price. We are committed to serving with the best in quality and innovative products and our key focus is on using creative designs, high-quality reliable components with sleek exteriors.
U&i team comprises a pool of experienced and talented workforce and having decades of experience in lifestyle products, designing, and e-Commerce technologies. The team spares no resources to bring out unique products at an inexpensive cost price. Our Brand and products are endorsed by Bollywood big-wigs like Shahid Kapoor; one-stop-shop for branded and unique products.