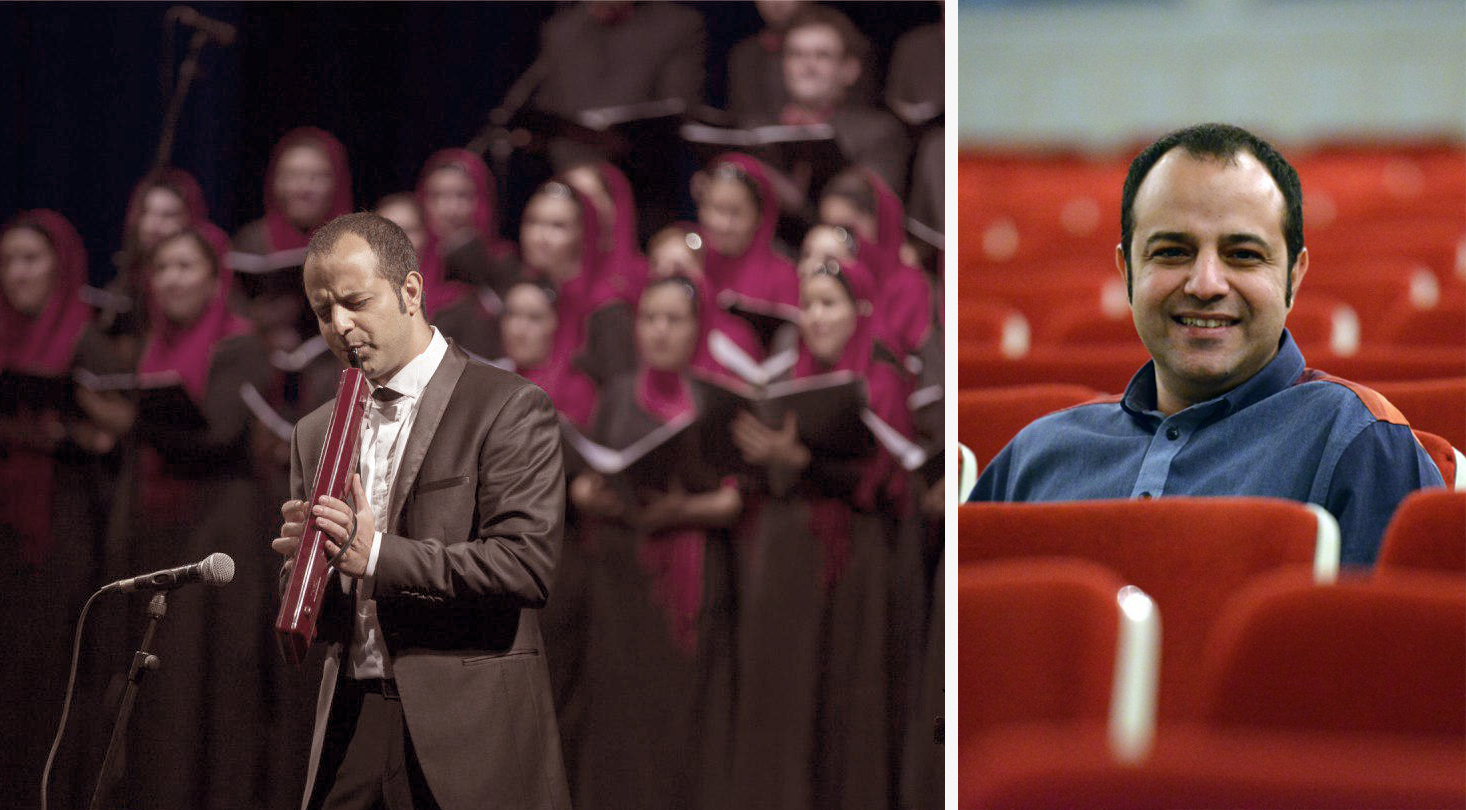 Peyman Javanmard's "Covenant" A Musical Journey of Love and Emotion
In an enthralling revelation for music connoisseurs, the most recent opus by Peyman Javanmard, elegantly named "Peyman" has made its debut on the music stage, orchestrated through collaboration between "Avai Bagh Mehr" and "Nasher Javan."
Peyman Javanmard, the creative genius behind this musical endeavor, provides a glimpse into the heart and soul of "Covenant." He describes it as a collection meant to be heard, a narration of familiar melodies, each resonating with romance. For Javanmard, romance embodies a promise, a pact, and thus, the title "Covenant" was chosen. It's his own rendition (Peyman) of a love story, where the piano's keys have imparted a profound wisdom—that life, like music, is composed of both light and darkness, akin to the alternating keys of white and black.
This enchanting album comprises nine soul-stirring songs:
"A Love Story," composed by Carlos Eleta Almaran.
"Peace Night," a composition by Peyman Javanmard himself.
"Crazy Heart," composed by the talented Vigen Derderian.
"Flowers," a harmonious creation by Hasmik Manaseryan.
"Perishan," composed by the maestro Homayoun Khorram.
"You Went with My Tears," an improvisation featuring Peyman Javanmard and the skillful three-string musician Babak Ebrahimkhah, with arrangements by Mohi Niko.
"Now These Days Are Mine," another composition by the versatile Peyman Javanmard.
"Sunset in the Garden," where Saman Ehtashami lends his expertise as both composer and piano player, accompanied by Peyman Javanmard on the melodika.
"Pilgrim," composed by the talented Nasser Chashmazar.
"Covenant" promises to be an auditory voyage, navigating the intricacies of human emotion through melody and harmony. With a diverse range of compositions, it weaves a tapestry of love, passion, and nostalgia. Javanmard's musical prowess and dedication shine through, making this album a must-listen for music aficionados.
As this mesmerizing collection finds its way into the hearts and playlists of audiences, it reaffirms Peyman Javanmard's status as a prolific musician and storyteller. "Peyman" is a musical promise—a commitment to transporting listeners to a realm where love and melody intersect, where emotions flow through every note. It's a declaration of romance, an artistic testament that life, like music, finds its essence in the harmonious balance of light and darkness.