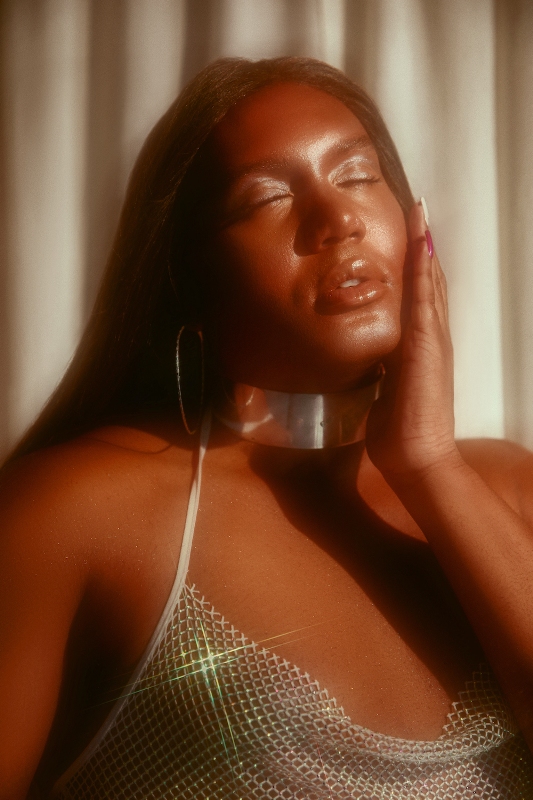 New York Artist KILE J (they/them) Releases New EP
KILE J (they/them) is a proud non-binary artist and performer, based in New York City. Originally from Houston Texas, Kile moved to New York to explore their creative talents, and since then has worked with some of the top influencers in the industry. The multi-dimensional artist has many skills under their belt, including comedy, acting, and most significantly music.
Dedicated to creating work that unapologetically highlights the experiences and nuances of queer people of color, the debut EP Honey is sensationally vulnerable and encouragingly heartfelt. Serving as a therapeutic outlet, the EP helped them tackle feelings of shame and discomfort, eventually leading them to find self-love. Bursting with lush sugary harmonies that counteract the bittersweet lyrics, the songs speak authentically of their personal experiences. Taking lines directly from journal entries and text messages, Kile revealed, "I found strength singing words that caused me pain, over beautiful warm instrumentals."
Speaking on the EP, the artist explains, "There are moments where you can only understand if you're a part of the culture, and there's also moments where I feel everyone can relate to it in some way." They continue, "The underlying theme of the project is to tell black queer love stories authentically; not only ones about loving others, but ones about loving yourself as well."
The title track "Honey" delightfully showcases Kile's vibey sound, with it being a fusion of southern music, modern pop and R&B. Smoothly soulful and trickled with encouraging sentiment, the track is a shimmer of soundscapes reflecting warmth, comfort and hope, as they detail the shame placed on people who are trying to love themselves in a world that's forcing them into hiding.
To know more about KILE J, you can follow on Instagram and tiktok.