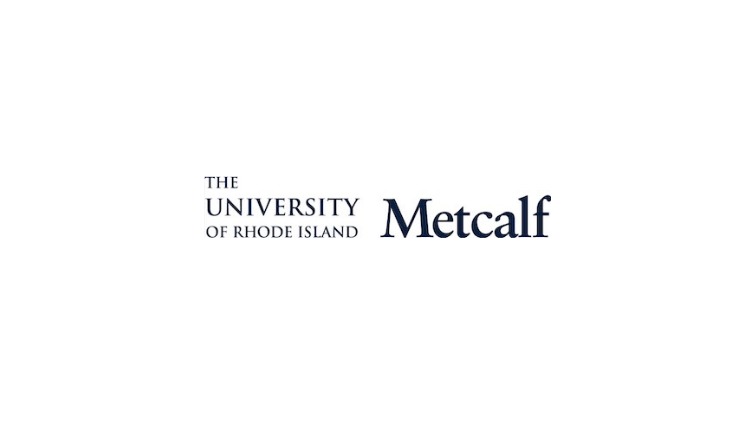 Metcalf Institute's 2022 Annual Public Lecture Series Celebrates 25 Years with a Focus on Coastal and Inland Flooding
Metcalf Institute is excited to announce that the 25th Annual Public Lecture Series will take place June 13-17, 2022. Recent events around the world have shown how climate change has made flooding a much more frequent and dangerous risk in both coastal and inland settings. The 2022 Metcalf Institute Lecture Series will explore the causes and consequences of coastal and inland flooding, including how climate change is affecting flooding, the inequitable impacts of flood events, and how communities are taking action. The weeklong series will highlight leaders in science, policy, and community engagement to explore the latest research and collaborative efforts to respond to our changing environment.
"From flash floods in New York City and China to hurricane-driven storm surge, to 'sunny-day' flooding in Miami, many parts of the world are racing to adapt to the impacts of extreme flood events," said Sunshine Menezes, Metcalf Institute executive director. "These lectures will highlight trends in flooding, how infrastructure planning can produce more equitable outcomes, and the importance of community collaborations to ensure a safe future in flood-prone areas."
All lectures are free and will be available via Zoom. Limited in-person seating is available for the June 16 Leeson Lecture, which will also be livestreamed. To register for each event, visit our website.
The 2022 Metcalf Institute Public Lecture Series schedule includes:
Monday, June 13, 1-2 p.m. via Zoom
Mind the Gaps: Accounting for Present and Future Flood Risk
Oliver Wing, Fathom
More than half of flood risk in the U.S. is unmapped, but new technologies are making it possible for researchers to update flood maps. Wing will describe future projections that show rising costs, disproportionate economic burdens within Black communities, and the urgent need for adaptation policies at local and national levels.
Tuesday, June 14, 1-2 p.m. via Zoom
Stormwater Infrastructure Resilience and Justice
Marccus Hendricks, University of Maryland
Neighborhoods of color, particularly low-wealth communities, often face worse problems after storms than white and wealthier neighborhoods, especially as more frequent and intense stormwater runoff creates greater hazard exposures. Hendricks will describe infrastructure challenges and present solutions that integrate justice and participation into the redevelopment of community spaces, particularly in marginalized areas.
Wednesday, June 15, 1-2 p.m. via Zoom
Lessons from Houston: Remembering and Reimagining Life with Floods
Lacy Johnson, Rice University, curator, activist, and author
The Houston Flood Museum was launched following Hurricane Harvey in part as a catalyst to reimagine the ways residents of the city, the Gulf Coast and the wider world are evolving through persistent natural disasters. Approaching Harvey's 5th anniversary, Johnson will reflect on how disasters obscure and reveal the changing nature of our lives together on the planet.
Thursday, June 16, 3:30-4:30 p.m. in-person at the URI Graduate School of Oceanography in Narragansett, RI and via Zoom
The Leeson Lecture
Creating Flood-Prepared Communities: A Policy Agenda
Laura Lightbody, The Pew Charitable Trusts
Since 2000, floods have cost the United States nearly a trillion dollars in damage to homes, businesses, and critical infrastructure. The expense of adapting to more frequent and severe storms is projected to rise over the next several decades, placing a premium on the need to take action now to reduce the impacts of future floods. Lightbody will describe promising innovations in state and federal government that can meet the challenge and mitigate the risks of major flooding events.
Friday, June 17, 1-2 p.m. via Zoom
Community-Based Solutions to Rising Coastal Challenges
Katharine Mach, University of Miami; Xavier Cortada, University of Miami; Gabriel Ferrer, Miami Senior High School
Like many coastal regions around the world, Florida is a case study in the serious and complex threats posed by sea level rise. Panelists will describe their collaboration with Miami's vulnerable communities on communicating the risks of rising waters through socially engaged art and solutions that address inequities and amplify local priorities.
The Leeson Lecture was established in 2019 thanks to the generous support of donors to honor Metcalf Institute's longest serving Advisory Board member, Robert Leeson, Jr. Learn more and register for the 2022 Metcalf Institute Annual Public Lecture Series on the Metcalf Institute website: www.metcalfinstitute.org.
About Metcalf Institute
Metcalf Institute provides education, training and resources for journalists, researchers, and other science communicators to engage diverse audiences in conversations about science and the environment. Metcalf Institute was established at the University of Rhode Island in 1997 with funding from three media foundations: the Belo Corporation, the Providence Journal Charitable Foundation and the Philip L. Graham Fund, with additional support from the Telaka Foundation. To learn more, visit www.metcalfinstitute.org.