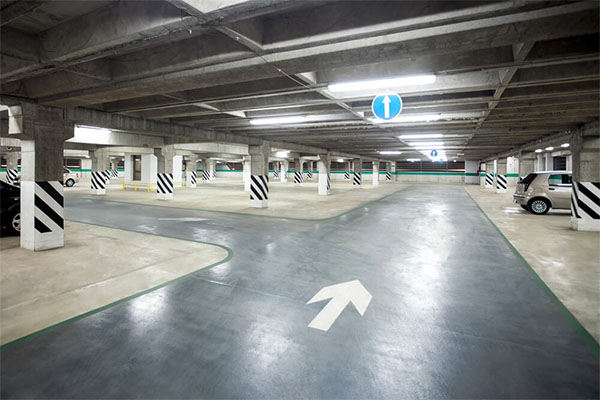 LED Tri-Proof Lights; Why Tri-Proof Light Is A Better Choice?
Led tri proof light are made to stand the rough environmental conditions and give a durable performance with low maintenance. If you want to upgrade to a smarter choice, our led tri-proof lights are best for you and we will tell you why?
Apart from the fact that led tri-proof lights are waterproof, corrosion-resistant, and dust resistant, there are numerous reasons why tri-proof lights can make your life easier by cutting out energy consumption as well as high electric pressure. Led tri-proof lights are now being commonly used in the industrial sector and workplaces since these places require better and longer performance with less energy consumption.
If you are thinking about how led tri-proof lights are better than ordinary lamps, let us tell you why these lights are smarter, better, and more convenient especially for workplaces.
Why you should choose led tri-proof lights?
Here are some major reasons why you should choose led tri-proof lights over any ordinary lamp:
Tough performance: For starters, the biggest reason for choosing tri-proof light is its tough performance and protection from the environment. Whether it's rain, dust, or cold, these lights can shine bright in any environmental conditions.
Durable: These lights can run through an astonishing long lifespan of about 54000 hours.
Eco-friendly: These lights are also eco-friendly and don't produce harmful gases of mercury. This is the major reason why most of the industrial sector is shifting to this smarter choice to protect the environment.
Less hazardous: Led tri-proof lights don't produce UV or infrared rays that can harm the workers.
Efficient energy consumption: If you compare led tri-proof lights to ordinary lamps, these can save about 80% energy consumption than ordinary lights.
No flicker: Often flicker and glare make a place look gloomier. Led tri-proof lights stabilize the current and its low-pressure exertion prevents flickering.
Where you can use led tri-proof lights?
Since these lights are tougher and perform better in extreme conditions, these are widely used in places like grocery stores, warehouses, and airports.
Most of the factories and warehouses are damp and dusty and this can cause ordinary lights to die out sooner unlike tri proof light. These lights are made to take on dust, cold, and moisture. While installing lights in places like underground parking, cold storage, and stadiums, one thing you should keep in mind is that these lights run for a longer duration. And this is the reason why they take up more energy.
With led tri-proof lights, you don't have to worry about immense energy consumption because you can save up to 80% more energy than ordinary lights.
There are numerous places where these efficient tri-proof lights can be used to save time, energy, and effort. For instance stadiums, exhibition halls, airports, subway stations, supermarkets, and factories.
In places like close swimming pool areas, you must protect the lights from water and moisture. Led tri-proof lights are water-resistant, corrosion-resistant, and explosion-proof hence these are the best choice for such places.
The bright and steady light can make any damp and dark place look better and less gloomy. Simply put, tri proof led light are best for you if you are looking for an efficient and tougher replacement to ordinary lights. These are also easy to install, clean, and manage. These require less maintenance and performance is twice as better.
So it's high time you switch to this smarter choice and protect your lights from dust, moisture, and explosions.