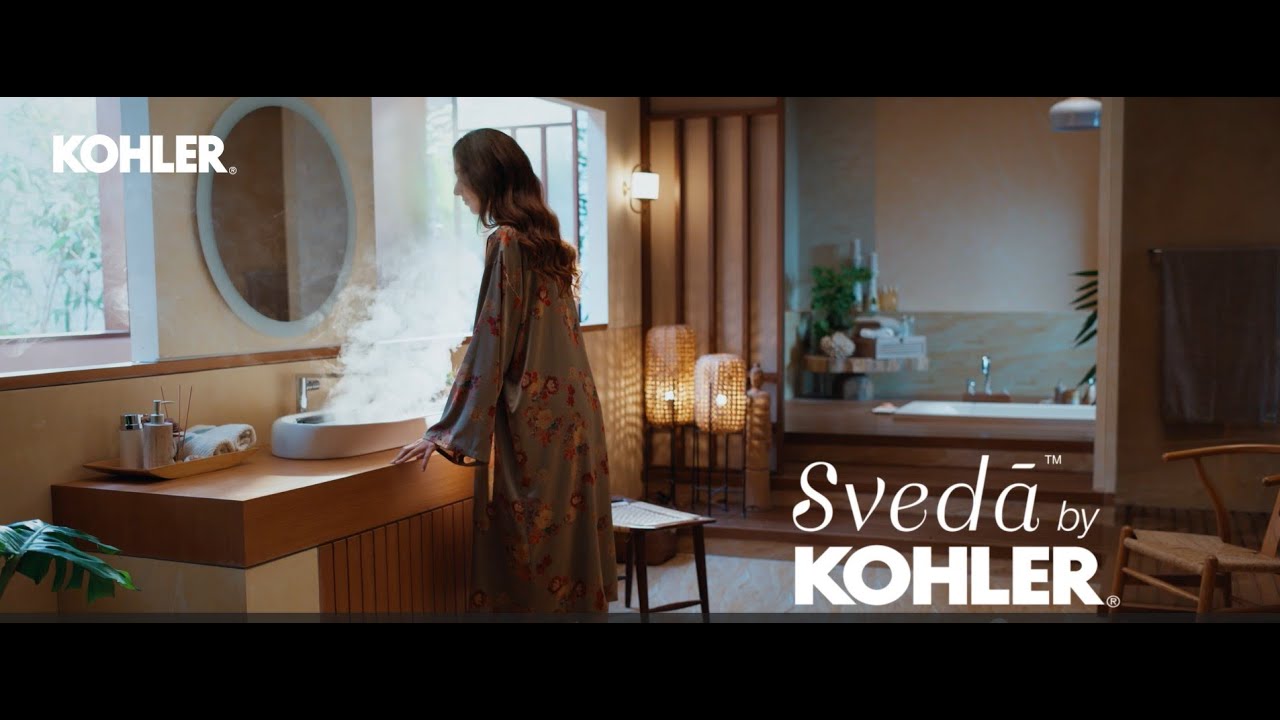 Modern design meets innovative skincare technology in the Kohler Sveda Steam Wash Basin. It's not just a basin; it's a comprehensive skincare solution that transforms your daily routine. It can deeply cleanse your pores, remove toxins, and boost blood circulation, all from the comfort of your bathroom. With the Sveda Steam Wash Basin, this dream becomes a reality, redefining skincare with a touch of luxury and rejuvenation.
This unique blend of beauty and technology redefines the skincare concept, offering a luxurious and refreshing experience with every use.
Kohler Sveda Ad Cast
Pooja Bhamrrah is the charming face of the Kohler Sveda advertisement. Her elegant presence and use of this luxurious product truly shine. In the ad, her love for steam makes Sveda Wash Basin an appealing choice for steam enthusiasts.
You may recognize Pooja Bhamrrah from her roles in films like "Zoya Factor" and "Fanney Khan." Her versatility extends to the digital world, where she has shone in web series such as "Fame Game" (Netflix), "Broken But Beautiful" (Zee 5), and "Aadha Ishq" (Voot). Pooja's talent has also graced short films like "Rashq" (Hotstar) and "Ipsa" for New York Film Academy.
But Pooja's charisma isn't limited to the screen; she's equally captivating on stage with her performances in plays like "Kaun Salim Kiski Anarkali" (a Dario Fo adaptation) and "Ghost Roast." Her beautiful presence and versatility make her the ideal choice to endorse a product as innovative and elegant as the Kohler Sveda.
Kohler Official Website: https://www.kohler.co.in/
Kohler Instagram: @kohler_india
Pooja Bhamrrah Instagram: @poojabhamrrah